Jon Jones snubs Adesanya and Du Plessis, dubs Mike Perry the best African fighter: 'The real n**** himself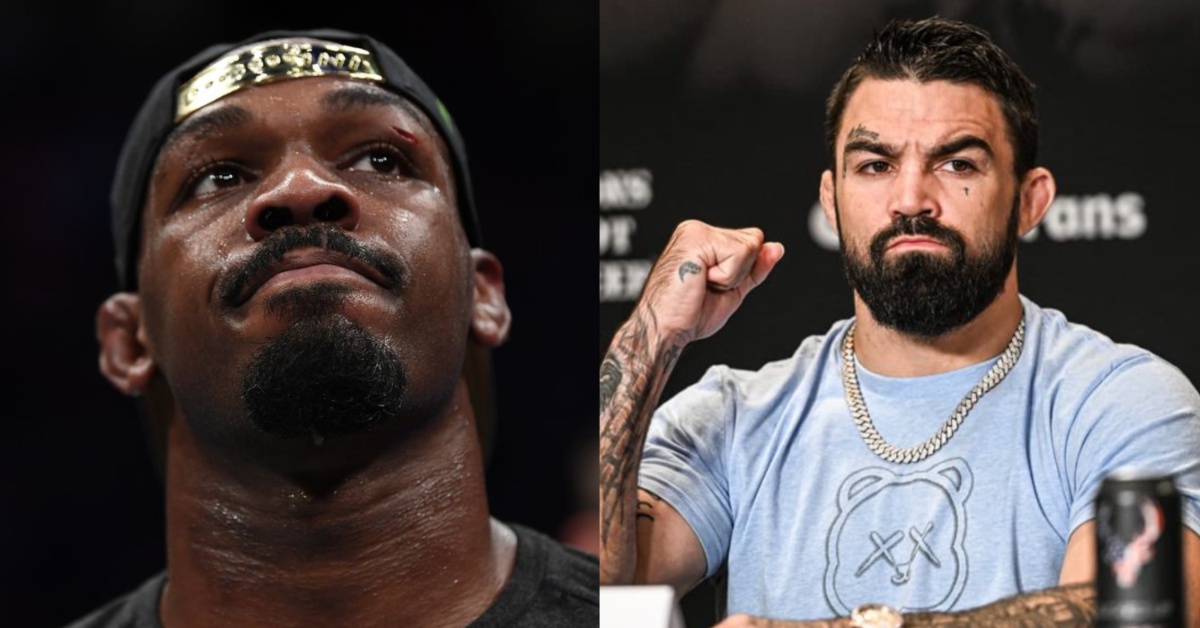 Jon Jones knows who the best African fighter in the world is, and it's not Israel Adesanya.
It's not even South African contender Dricus Du Plessis. No, the reigning UFC heavyweight champion has snubbed both of his Octagon compatriots in favor of BKFC star 'Platinum' Mike Perry.
A few years back, before he was lighting up the likes of Luke Rockhold and Michael 'Venom' Page in the squared circle, Perry was a middling welterweight known more for his antics outside of the cage than the performances he delivered inside of it. That includes suggesting that a supposed DNA test revealed he is 2% African, thus, by his logic, he is "legally allowed" to say the N-word.
"Okay, I want to explain that I took a DNA test and the results came back French and German, British, and Irish, and I was 2% African. So I am legally allowed to say the word n****," Perry said in a post on Instagram.
Jon Jones Has Some Fun at the Expense of Adesanya and Du Plessis
Well, five years later, Mike Perry has finally received validation courtesy of Jon Jones who recently dubbed 'Platinum' the best African fighter.
"Who is the best African fighter: Izzy, Du Plessis, or Mike Perry?" Overdogs Podcast host Josh McLean asked Jon Jones during a recent episode.
"The real n**** himself, Mike Perry!" Jones replied with a laugh.
Clearly, all parties involved in the conversation were just having a little bit of fun, but to Mike Perry, it was nothing more than a case of "real recognizing real."
Mike Perry is currently booked as the official backup for October 14's highly anticipated clash between social media star Logan Paul and BJJ specialist Dillon Danis. The pair are scheduled to headline Misfits Boxing's 'The PRIME Card' in Manchester, England. Should either man find themselves unable or unwilling to compete, 'Platinum' will step in and keep things moving forward.
As for Jon Jones, the reigning heavyweight champion will put his title on the line for the first time against perhaps the greatest heavyweight in UFC history, Stipe Miocic. They will headline the promotion's return to the world's most famous arena, Madison Square Garden at UFC 295 in November.