Dillon Danis claims he 'Might kill' Islam Makhachev in potential fight: 'He doesn't make it past two rounds'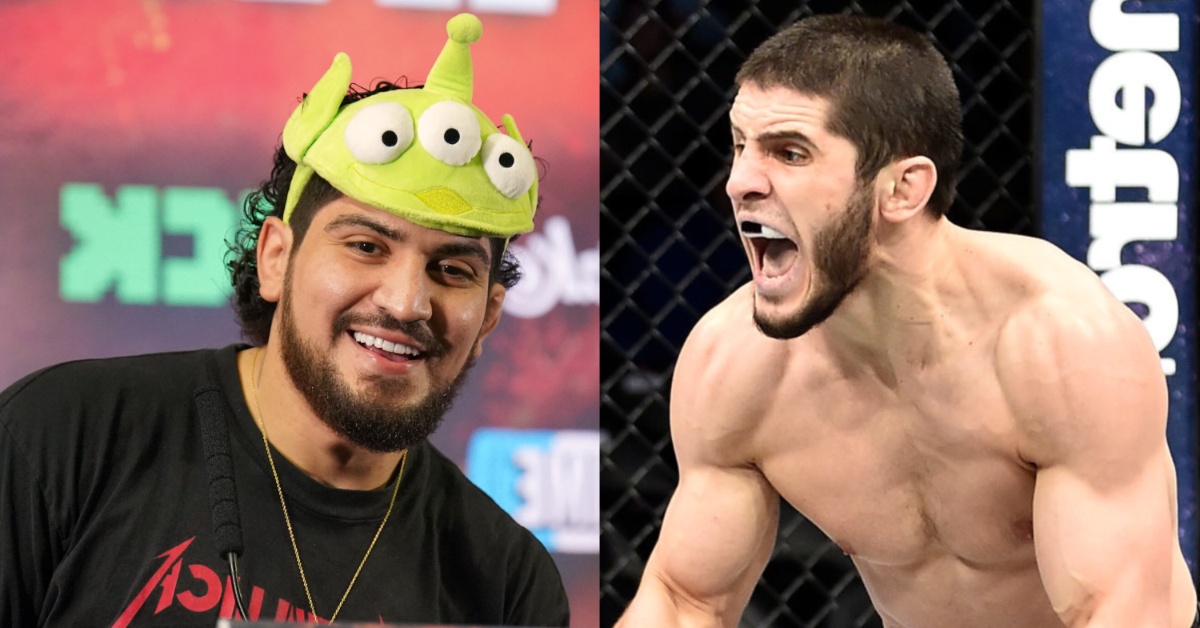 Dillon Danis believes he could dispatch reigning UFC lightweight champion Islam Makhachev in under two rounds. That's the latest in a string of ridiculous claims made by the BJJ specialist and undefeated Bellator MMA fighter.
On October 14, Danis will make his return to competition as he steps inside the squared circle for a grudge match with social media sensation Logan Paul. The pair will co-headline a Misfits Boxing event dubbed 'The PRIME Card' in Manchester, England. Ahead of his mildly anticipated comeback, Danis made a claim that even the Nelk Boys couldn't help, but laugh at in a video shared on their incredibly popular YouTube channel.
"I might kill Islam," Danis responded when asked how a fight between him and Makhachev would play out. "I think he doesn't make it past two rounds with me. 100%."
Dillon Danis didn't stop there, calling out retired lightweight great Khabib Nurmagomedov.
"Give me Khabib," Danis added. "Come on."
Dillon Danis Targets Logan Paul's Fiancée Ahead of Highly Anticipated Clash
Dillon Danis is no stranger to making outrageous callouts for fights that will never happen, but in recent weeks, the former Conor McGregor coach has been going pretty hard at WWE Superstar Logan Paul. From the moment their UK-based fight was announced, Danis went on the attack, going after Paul through his fiancée, Danish swimsuit model Nina Agdal. Danis has relentlessly trolled the couple on social media, making light of Agdal's plethora of past relationships. He's also thrown in the occasional clip ripped from Agdal's own social media and even put his Photoshop skills to work.
At one point, Danis claimed that Paul's representatives had slapped him with a cease and desist order, threatening to pull out of the fight. Undeterred, Danis continued his barrage of attacks and will likely continue to do so until the pair meet inside the ring this fall.
Or until he's inevitably banned from his platform(s) of choice.