Jon Jones admits lack of interest in fighting new UFC contenders: 'I came back ready for Francis Ngannou'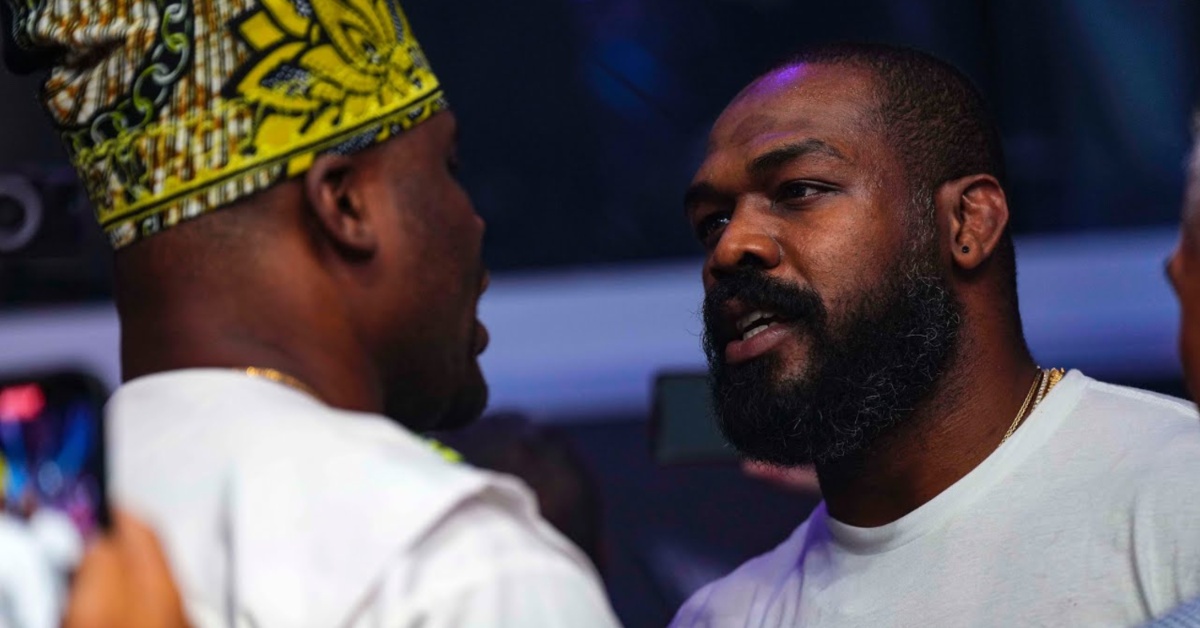 Despite firmly chased by surging heavyweight contenders, Tom Aspinall, and Sergei Pavlovich, incumbent division champion, Jon Jones has distanced himself from future pairings, claiming he was "ready" to fight former champion and promotional alum, Francis Ngannou in his return to the UFC.
Jones, a former two-time undisputed light heavyweight champion and current heavyweight gold holder, most recently headlined UFC 285 back in March, successfully minting himself as the division titleholder with a first round guillotine choke win over former interim gold holder, Ciryl Gane. 
The Endicott native is slated to return to the Octagon at UFC 295 in November at Madison Square Garden, attempting to defend his crown against the returning two-time titleholder, Stipe Miocic.
Jon Jones addresses failed fight with Francis Ngannou
However, despite the pursuit of Russian knockout ace, Pavlovich, and British contender, Aspinall, Jones, who arrived back in the organization following the departure of the above-mentioned, Ngannou, claimed he was "ready" to fight the Cameroonian.
"Tom Aspinall, I think he really has the potential to do something really special in the heavyweight division," Jon Jones said on the OverDogs podcast. "I think he's going to be hard for the majority of guys to beat. I really do believe that."
"The narrative switched somehow and everyone is saying that I waited three years and I came back exactly when Francis (Ngannou) was gone," Jon Jones explained. "That's actually not true. When I got back, Francis was very much on the roster still and I could have been his last fight, but instead, he opted out and Ciryl Gane took Francis' spot. I came back ready for Francis Ngannou, for sure. I'm not going to lie though, knowing I was fighting Ciryl Gane instead of Francis was kind of nice." 
As for Ngannou, the Batié knockout artist is slated to fight incumbent WBC heavyweight champion, Tyson Fury in a professional boxing debut in October in Riyadh, Saudi Arabia. 
Can a fight between Jon Jones and Francis Ngannou finally take place?