Jon Jones tells bizarre admission ahead of UFC 295: 'I could be balls deep and Stipe Miocic crosses my mind'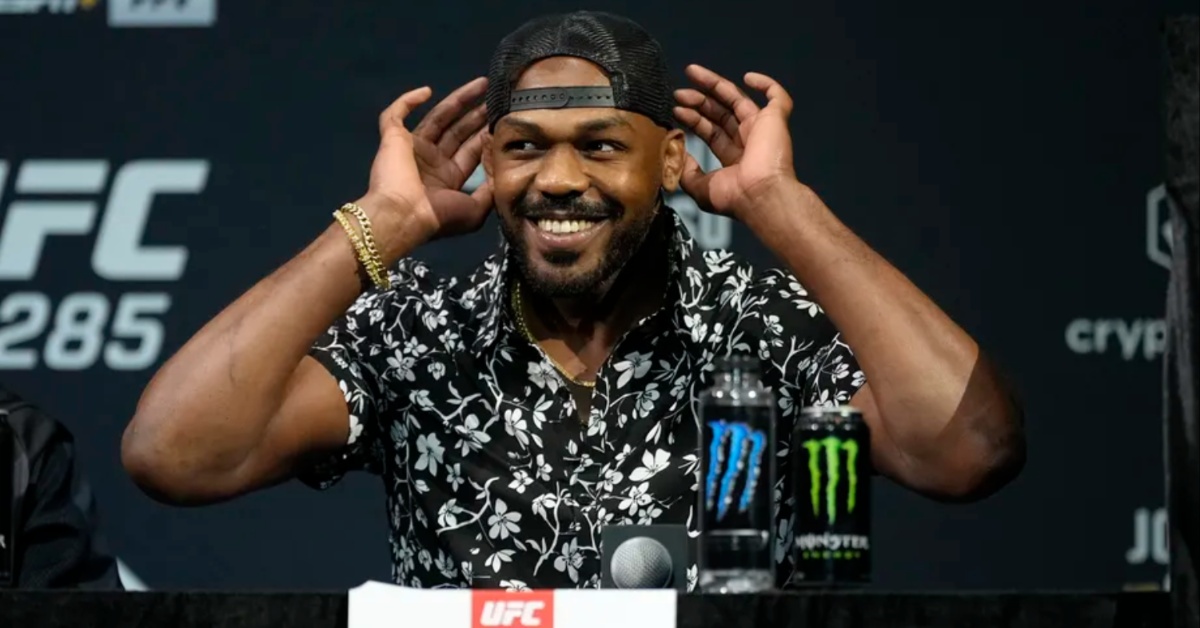 Jon Jones has revealed a rather bizarre admission regarding his nervousness and thought process ahead of his return to the Octagon at UFC 295 in November, as he prepares to defend his heavyweight championship against the returning former two-weight best, Stipe Miocic.
Jones, a former two-time light heavyweight champion and incumbent heavyweight kingpin, is slated to headline UFC 295 in November at Madison Square Garden in his second Octagon walk of the year, in his first attempted heavyweight title defense.
Returning from a three-year plus hiatus from the sport back in March, Jones managed to mint himself as the undisputed heavyweight champion in a vacant title win over former interim gold holder, Ciryl Gane in the pair's March showdown. 
And discussing his return to the Octagon in a title showdown with Miocic – which has been proclaimed as a pairing which could see both men call time on their illustrious careers, Jones has admitted that the Ohio native and the matchup in particular, passes his mind during some peculiar times and intimate moments.
"I feel like when you get to a place when you don't feel anything is probably when you should hang it up," Jon Jones said on the OverDogs Podcast. "At this point, I still get really nervous, man. I have nightmares about my opponents. I could be balls deep in some mmm mmm and Stipe [Miocic] will cross my mind." (H/T MMA Junkie)
Jon Jones weighing up retirement ahead of UFC 295 return
Currently billed as the pound-for-pound number one fighter on the promotion's books alongside undisputed featherweight champion, Alexander Volkanovski, Jones has admitted that he will likely call time on his time in the sport following his outing against Miocic at UFC 295 later this year.
"You know, I feel like the Stipe (Miocic) fight will be plenty for me," Jon Jones told Fox Sports during a recent interview. "I don't have much to prove after beating Stipe Miocic. I've been in the game for a long time, and in fighter years, I'm an old guy. I've been training for a long time, been in the game for a long time. Got some small injuries, and I really just want to be around – be around for my family, I wanna be around for my kids, I wanna be able to play with my kids. And have a good head on my shoulders, and joints that work."
"I could see it coming to an end really soon," Jon Jones explained. "And I'm happy with that, I'm really proud of my career."
Can Jon Jones defeat Stipe Miocic in their UFC 295 clash in November?