Joe Rogan touts Alexander Volkanovski as UFC's No. 1 P4P fighter: '[Makhachev] lost that fight'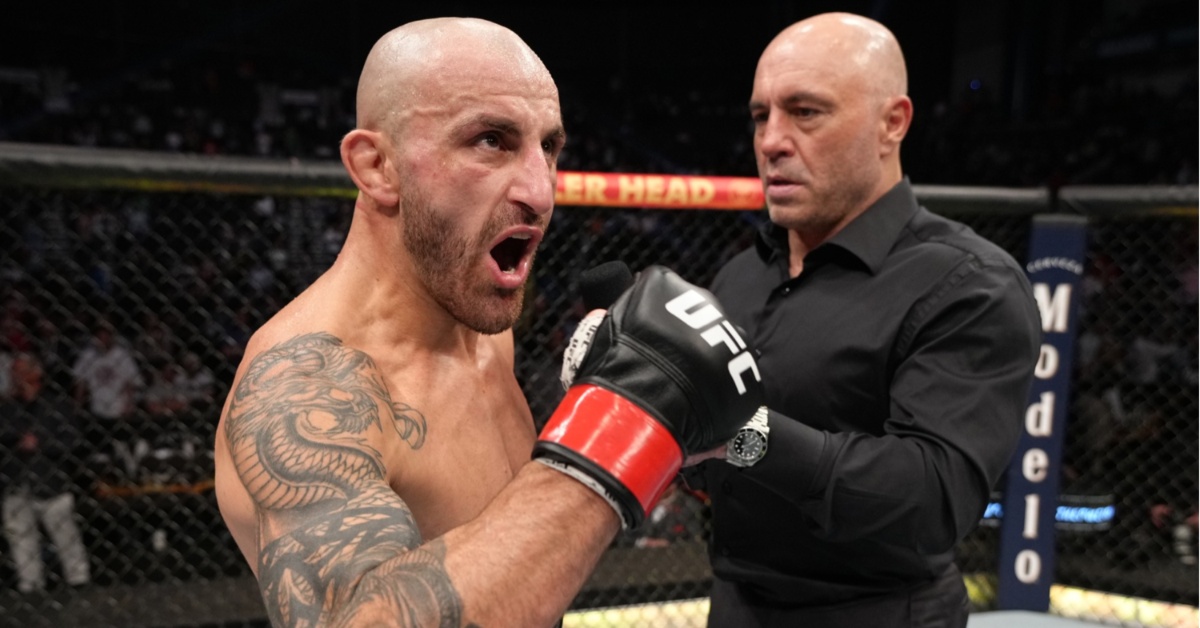 Longtime UFC commentator Joe Rogan believes featherweight champ Alexander Volkanovski belongs at the top of the promotion's P4P rankings.
Since making his UFC debut in 2016, few fighters have been as dominant as Volkanovski. Despite that, 'The Great' finds himself firmly posited in the No. 2 spot in the UFC's pound-for-pound rankings following a contentious loss to reigning lightweight champion Islam Makhachev at UFC 284 in February. Volkanovski suffered a unanimous decision defeat in his bid to become a two-division titleholder, but many fighters and fans believe he did more than enough to dethrone the 'Dagestani Destroyer' in The Land Down Under.
That includes popular podcaster Joe Rogan who firmly believes that Alexander Volkanovski deserved to have his hand raised and as a result, belongs at the time of the coveted P4P list.
"He's No. 1 pound-for-pound," Rogan said on his podcast. "They have him as not pound-for-pound [No. 1 in the UFC] because he lost that fight [to Islam Makhachev]. I think you could make a real argument that he won that fight. I think he won the fight. In my mind, he won the fight" (h/t MMA Fighting).
The way Rogan sees it, 'The Great' did a better job of imposing his will and delivering damage throughout the five-round affair.
"He did more damage," Rogan said of Volkanovski. "I think he imposed his skill set. It's also insanely impressive that he goes up from [featherweight] to fight a massive [lightweight]. That guy is as big at [155 pounds] as anybody is, and at the end of the fight, [Volkanovski] is on top beating him up. He drops him, gets on top of him and had massive moments throughout the fight."
Joe Rogan Believes Charles Oliveira Will Benefit From Volkanovski's Performance Against Islam Makhachev
On October 21, Makhachev will return to defend his title against Charles Oliveira in a long-awaited rematch between the pair. 'Do Bronx' came up short in their 2022 meeting, suffering a second-round submission, but after seeing Volkanovski take Makhachev to the limit, a blueprint for success against the 'Dagestani Destroyer' could give Oliveira an advantage when it comes to reclaiming the 155-pound title.
"You kind of see vulnerability in Islam after that fight with Volkanovski," Rogan explained. "First of all, you see how good Volkanovski really is. F*cking animal. [But] it sort of gives an air of vulnerability with Islam where before people were like, 'This guy's unstoppable.'"
Following Oliveira's incredibly impressive bounce-back victory against Beneil Dariush in June, Rogan expects a much different 'Do Bronx' come UFC 294 in Abu Dhabi.
"Looking at Charles versus Beneil Dariush, it's like he's back," Rogan said.