Jared Cannonier draws links to return against unbeaten UFC star Khamzat Chimaev: 'I plead the fifth'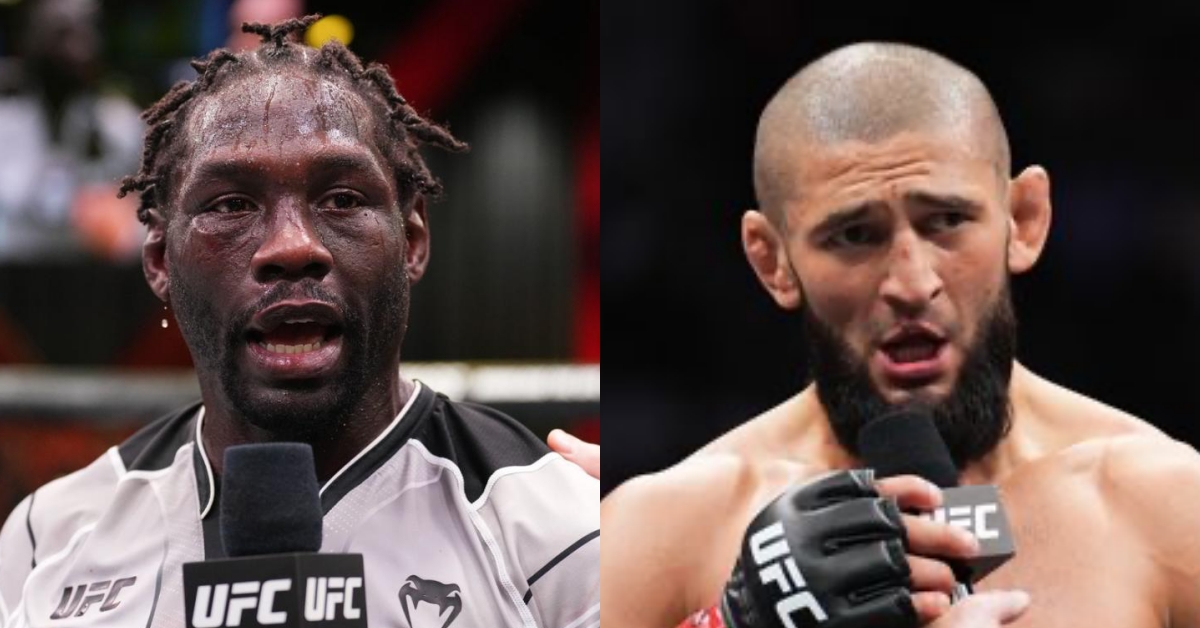 Despite featuring just earlier this month in the main event of UFC Vegas 75, streaking middleweight contender, Jared Cannonier may already have his next bout in the works, that's according to Brendan Allen – who pleaded the fifth amendment after drawing links to a fight with the undefeated, Khamzat Chimaev.
Cannonier, the current number three ranked middleweight contender, managed to turn in his second straight victory earlier this month at the UFC Apex facility, turning in a shutout win over fellow one-time title challenger, Marvin Vettori in an impressive striking performance.
Linked with a quickfire return against the above-mentioned unbeaten, Chimaev off the back of his win against Italian contender, Vettori, Cannonier dismissed the pairing initially, however, welcomed the bout if he was guaranteed a title shot with a win.
"Does that fight [with Khamzat Chimaev] give me a title shot?" Jared Cannonier after UFC Vegas 75. "I don't know, he's not even ranked in middleweight. So, I mean, I know he's popular. Everybody wants to see him do his thing and stuff like that. If they call me and say, 'Hey, how's that for contenders match?' That's a yes."
"I'm trying to get to the title," Jared Cannonier explained. "I'm not just fighting to entertain you people. You know what I mean? I know you guys want to see it. I know it will be a good fight. If that fights get me the title shot, yes. I just beat number three. I'm not looking back. I'm looking forward. I'm looking at the champion, So if Dana (White) and Hunter (Campbell) say he's between you and a champion, then that's something we can talk about. But if you saying would you fight Khamzat and welcome him in the division, I'm like, does that give me to the title? That's the question I'd have for you." 
Jared Cannonier continues to draw links to a fight with Khamzat Chimaev
And according to the aforenoted, Allen – who turned in another impressive submission win at UFC Jacksonville against Bruno Silva, Cannonier may have a fight in the works already – failing to rule out that it could come against Chechen-born finisher, Chimaev.
"First off, sorry to Ali [Abdelaziz] – he told me not to call anyone out that has a fight, or (Jared) Cannonier because he potentially has a fight from what we understand," Brendan Allen told assembled media after UFC Jacksonville. "But I already memorized all that stuff, so I was like, sh*t, I gotta go with it. I'm sorry, I'll just have to take the heat later, it's better to ask for forgiveness."
And when questioned about the possibility of a fight between Jared Cannonier and Khamzat Chimaev, Allen candidly said "I plead the fifth."