Jared Cannonier picked to beat Khamzat Chimaev after record setting win: 'I think over five rounds, he f*cks him up'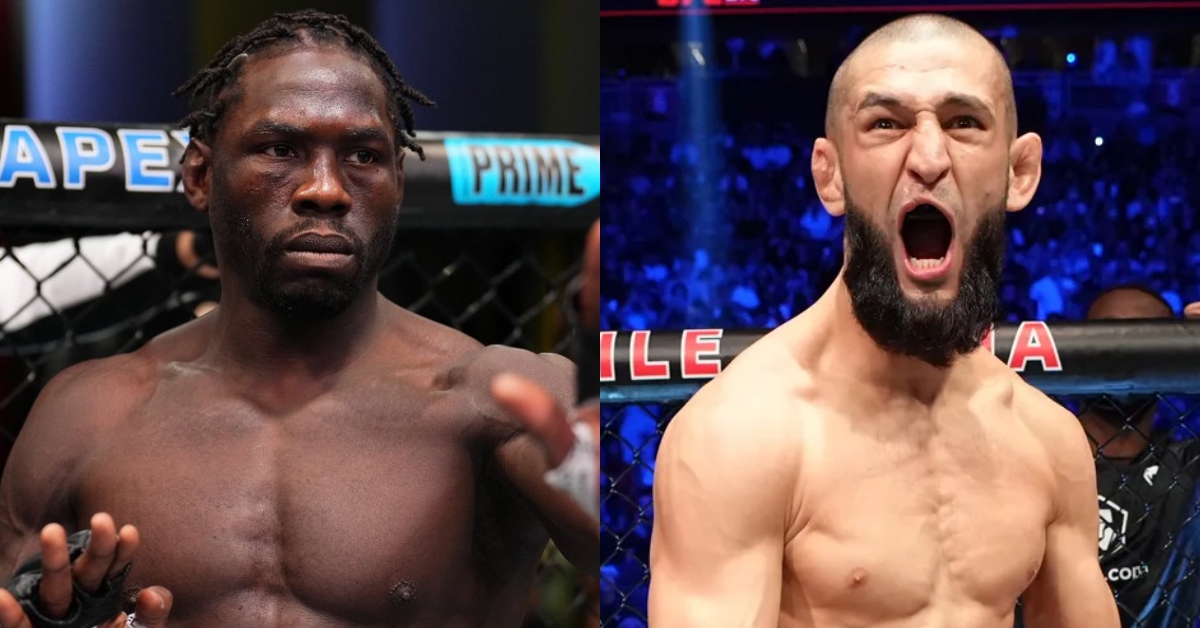 Whilst initially shutting down the prospect of a matchup with the undefeated welterweight, Khamzat Chimaev following his record-setting UFC Vegad 75 victory over the course of last weekend, Jared Cannonier has been backed to hand the Chechen his first-ever professional loss, by head coach, Tim Welch.
Cannonier, who improved to 2-0 since he unsuccessfully challenged for middleweight gold back in July of last year during International Fight Week, turned in a dominant unanimous decision victory against fellow one-time title chaser, Marvin Vettori at the UFC Apex facility.
The Dallas native had previously returned to the winner's enclosure back in December of last year in a main event fight against Sean Strickland, defeating the perennial contender in a close, debated split decision triumph.
Weighing up the prospect of fighting Chimaev next – with the AllStars MMA staple expected to make a move to the middleweight limit for his Octagon return, Cannonier claimed he would only entertain a bout if he was guaranteed a title tilt with a victory.
"Does that fight [with Khamzat Chimaev] give me a title shot?" Jared Cannonier after UFC Vegas 75. "I don't know, he's not even ranked in middleweight. So, I mean, I know he's popular. Everybody wants to see him do his thing and stuff like that. If they call me and say, 'Hey, how's that for contenders match?' That's a yes."
"I'm trying to get to the title," Jared Cannonier explained. "I'm not just fighting to entertain you people. You know what I mean? I know you guys want to see it. I know it will be a good fight. If that fights get me the title shot, yes. I just beat number three. I'm not looking back. I'm looking forward. I'm looking at the champion, So if Dana (White) and Hunter (Campbell) say he's between you and a champion, then that's something we can talk about. But if you saying would you fight Khamzat and welcome him in the division, I'm like, does that give me to the title? That's the question I'd have for you." 
Jared Cannonier backed to bring stern challenge to Khamzat Chimaev
However, according to Welch – who prominently trains incoming UFC 292 headliner and bantamweight contender, Sean O'Malley, Cannonier would likely *f*ck" Chimaev up if they ever shared the Octagon.
"Dude, him (Jared Cannonier) breaking the record, that much output from a big guy like that is f*cking next level," Welch said on the TimboSugarShow podcast. "That much output, five rounds. I mean, who does he go against next? Someone was asking about Khamzat (Chimaev).
"He wants whatever's gonna give him the title," Welch explained. "But that would be f*cking sick. I think, [over] five rounds, Jared f*cks him up." (Transcribed by MMA News)