Israel Adesanya breaks silence, felt like loss to Sean Strickland at UFC 293 was a 'Bad dream'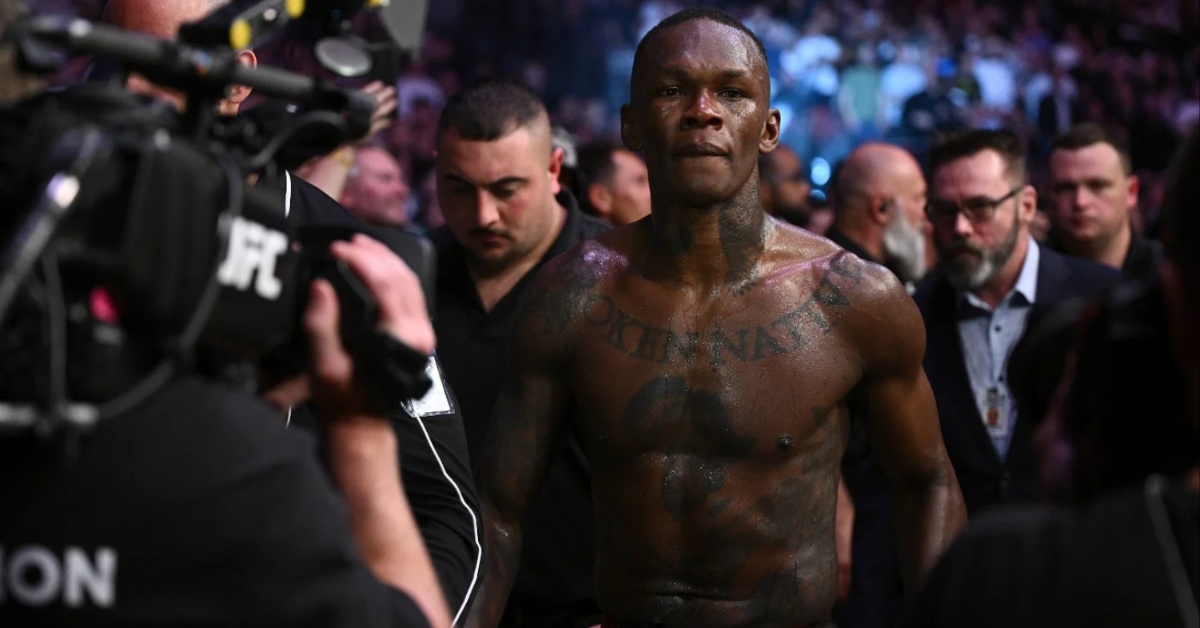 Israel Adesanya has finally opened up about his shocking loss to Sean Strickland at UFC 293.
On September 9, 'The Last Stylebender' stepped into his latest title defense as a massive 7-to-1 favorite. 25 minutes later, Israel Adesanya was understandably dejected after delivering a flat performance that resulted in Sean Strickland securing his first world title. Eager to unravel the mystery of what went wrong, fans were waiting with bated breath to hear from Adesanya following the loss. Instead, the 'Stylebender' left his coach, Eugene Bareman to field questions on his behalf at the post-fight press conference.
More than a week removed from the upset, Israel Adesanya shed some light on his mindset following the bout and what went wrong in an interview on the two-time titleholder's YouTube channel.
"Like a bad dream," Adesanya said when asked about how he felt following the defeat. "One of those where you, not even a nightmare. A nightmare is like, 'Oh sh*t. F*ck.' A nightmare, you're scared. I was just like, you try to hit the guy, and it just felt like noodle arms. Like, 'What the f*ck.' It just felt like a bad dream.
"Feeling it and watching it were completely different. I called Eugene (Bareman) right after and we talked and the same thing. We're quietly confident."
Continuing to speak about that night, Israel Adesanya gave credit where credit was due, complimenting Sean Strickland's game plan and his ability to switch gears on the fly. Something he was unable to do.
"I just wasn't able to get my rhythm because of his pressure," Adesanya said. "He was right there constantly. Whenever I was setting him up, because he was right there, his coach would help him out, and I would be like, 'F*ck.' Good game plan from them, but also for me, I wasn't able to adjust on the fly. It was his night. It was his night and yeah, he got it done. I made another dream come true."
What Comes Next for Israel Adesanya?
As for what comes next, Israel Adesanya has every intention of getting back inside the Octagon and having some fun whether it's for a title or not.
"We'll see," Adesanya said on a return. "No, the belt has never mattered to me. How many times have I said it's just a fancy tiara? The belt is just a nice accessory. I already got belts. I got many belts. I'm going to do it again just for fun, just for fun."
With two title losses in less than a year, fans are seemingly ready to see some new blood compete for the middleweight title. Sean Strickland's coach, Eric Nicksick, suggested 'Tarzan' could be back in action as early as December for a potential clash with South African standout Dricus Du Plessis. That's assuming the UFC doesn't book a rematch between Strickland and 'The Last Stylebender.'
If Adesanya does not secure another opportunity to reclaim the middleweight title, who would you like to see him fight in his next outing?