Is it an act, or is Jon Jones truly a scumbag?
It's a question that's been asked may times in the past, but in typical Jon Jones form, there's been a ton of controversial incidents since the last time we spoke about this. The former UFC light-heavyweight champion is truly the most dominant in the division's history, but has proved to be a frustrating and contrasting figure outside of the octagon. For all the natural gifts and abilities that 'Bones' displays in the arena of combat, there's almost an equal amount of negative attention being shed on Jones on a daily basis.
So let's first take a look at Jon Jones' record in the UFC, it reads like a hit list of who's who in the 205-pound division. Mostly former or future champions, but also the elite contenders in the light-heavyweight division, aside from Anthony Johnson. Here's Jones' 16-fight UFC record.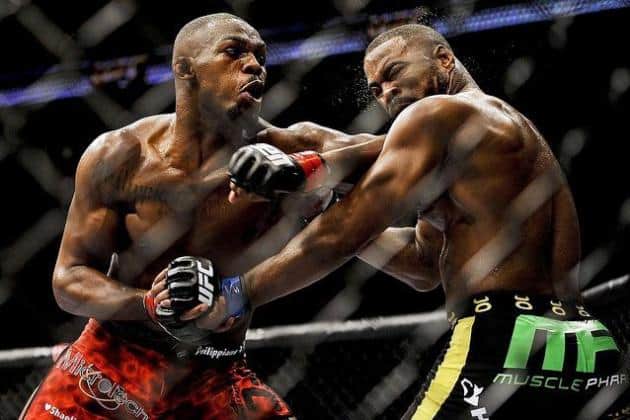 Jan 3, 2015 UFC 182: Jones vs. Daniel Cormier
Win Decision – Unanimous 55:00
Apr 26, 2014 UFC 172: Jones vs. Glover Teixeira
Win Decision – Unanimous
Sep 21, 2013UFC 165: Jones vs. Alexander Gustafsson
Win Decision – Unanimous
Apr 27, 2013 UFC 159: Jones vs. Chael Sonnen
Win KO/TKO
Sep 22, 2012 UFC 152: Jones vs. Vitor Belfort
WinSubmission (Keylock)
Apr 21, 2012 UFC 145: Jones vs. Rashad Evans
Win Decision – Unanimous
Dec 10, 2011 UFC 140: Jones vs. Lyoto Machida
Win Submission (Guillotine Choke)
Sep 24, 2011 UFC 135: Jones vs. Quinton Jackson
Win Submission (rear naked choke)
Mar 19, 2011 UFC 128: Shogun Rua vs. Jones
Win KO/TKO
Feb 5, 2011 UFC 126: Silva vs. Belfort
Ryan Bader-Win Submission (Guillotine Choke)
Aug 1, 2010 UFC on Versus 2: Jones vs. Vladimir Matyushenko
WinKO/TKO
Mar 21, 2010 UFC on Versus 1: Brandon Vera vs. Jones
Win KO/TKO
Dec 5, 2009 The Ultimate Fighter 10 Finale
Matt Hamill Loss DQ
Jul 11, 2009 UFC 100: Lesnar vs. Mir 2
Jake O'Brien Win Submission (Guillotine Choke)
Jan 31, 2009 UFC 94: St-Pierre vs. Penn 2
Stephan Bonnar Win Decision – Unanimous
Aug 9, 2008 UFC 87: Seek and Destroy
Andre Gusmao Win Decision – Unanimous
Clearly you can't deny Jon Jones' legacy in the UFC light-heavyweight division, but should he beat Daniel Cormier in the rematch at UFC 197, 'Bones' will likely once again lead the pound-for-pound pack without dispute, and also go down as possibly the greatest fighter ever, period.
But what of his antics outside the octagon, and run-ins with the law?
continue the article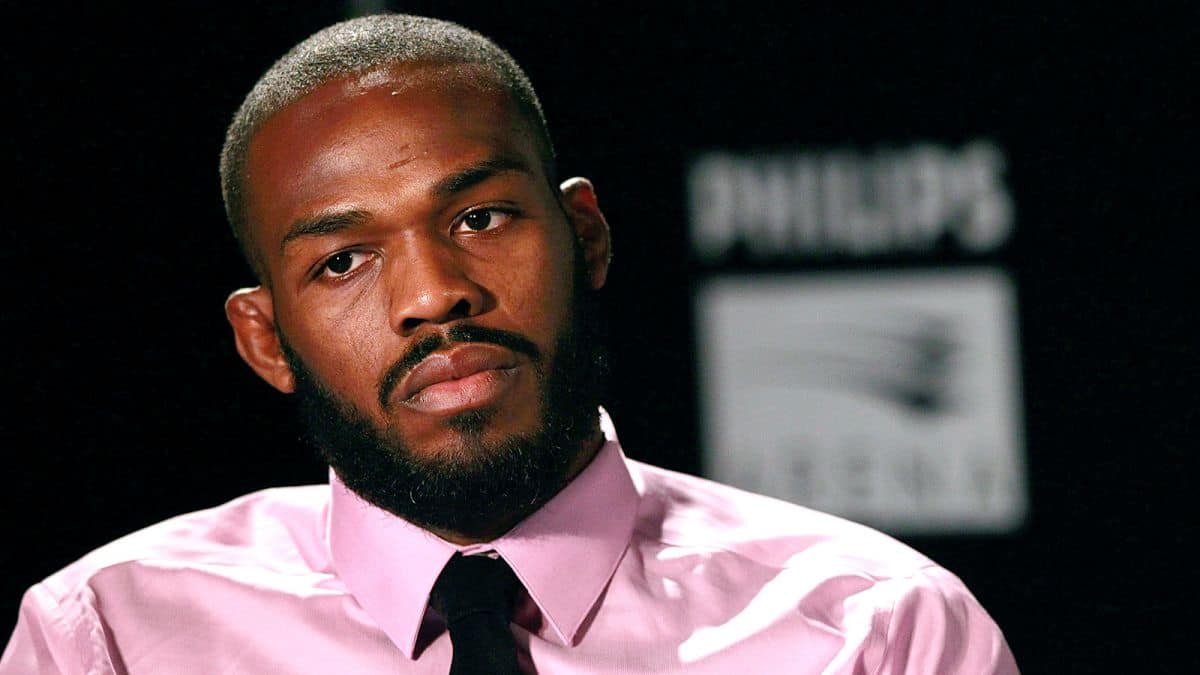 Jon Jones' legacy is by no means tarnished by his behaviours, but it would be foolish to think that a repeat offense such as his hit-and-run controversy in 2015 couldn't end his MMA career for good. He was lucky not to get permanently exiled from the world of combat sports when he trashed his rental car and left a pregnant woman with a broken arm, but are his frequent and well publicized troubles just part and parcel of being a young superstar? Well yes, to an extent.
The thing with Jones is he is a massive heel, it's how he sells fights, and this leads to a lot of debate about his true character. Whether these questions are 'fair' is one thing, but all you need to do is look back through history at young stars that burn out and fall off to realise why it's important for Jones to stay on the straight and narrow. At the minimum, his health could be at risk if he goes back to his powder/leaf partaking ways.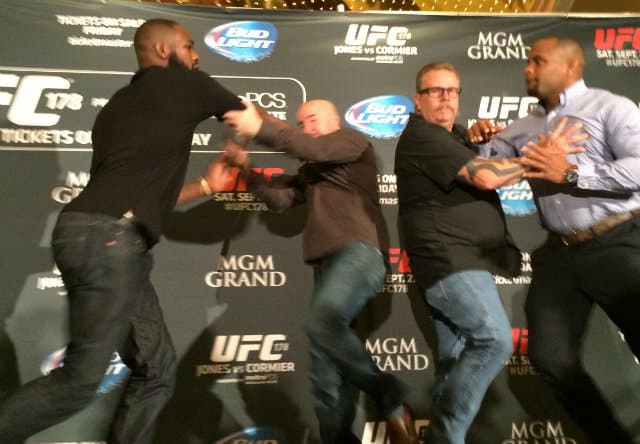 So that brings us to the next part of the debate, Jones' failed drug test for cocaine, and also his admitted Marijuana addiction that threatened to consume his very being. A young guy like 'Bones' with suh a hectic lifestyle is bound to come across temptation, it simply comes with the territory. The difference between Jones and pretty much everyone else his age? The fact he could get seriously hurt if he messes up inside the UFC octagon. Further to that, he could literally ruin every ounce of potential he was thrust in to this world with.
Of course the New Mexico hit-and-run wasn't the first snafu that Jones got in to while driving a car, as he'd previously written off his first Bentley in a similar situation, allegedly with some ladies of the night in tow. But who are we kidding, how many of us didn't make mistakes in our twenties? Let's not pretend our sh*t doesn't stink here.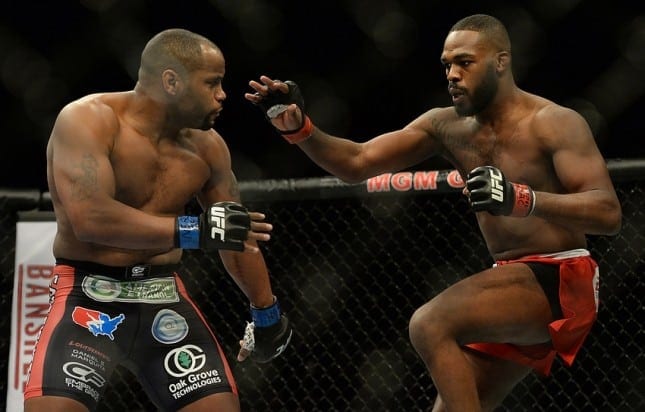 But of course Jones is in the public eye, a place he put himself, and that role model persona he is trying to impart on kids is seriously smeared if he keeps going back to the life of a carefree scumbag.
So, to the final part of this Jones opinion piece, the impact of Jones' heel role on his image outside of fighting.
continue the article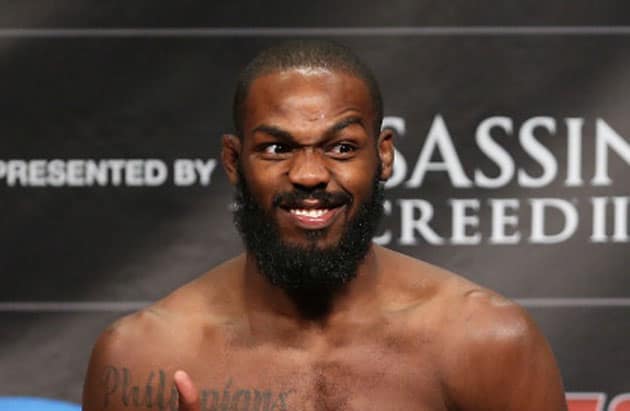 Is it fair to say Jones acts like an idiot on social media? Yes, but he's promoting ticket sales. Could he get as much reach if he was just constantly the good guy? Probably not, but that's by-the-by. The truth here is that as long as Jones doesn't care what people think of him, then how he acts on social media and at press conferences etc. doesn't really matter. But, and to quote the title of this article, is Jon Jones actually a scumbag, and the biggest in MMA history?
Well, if he is, that may not mater either. Yes, he could go through life pissing people off with his attitude, but as long as he's on the straight and narrow, and off the weed and coke, then who gives a damn? If he can train, live healthy, and stay on the right side of the law, then what the heck is everybody whining about?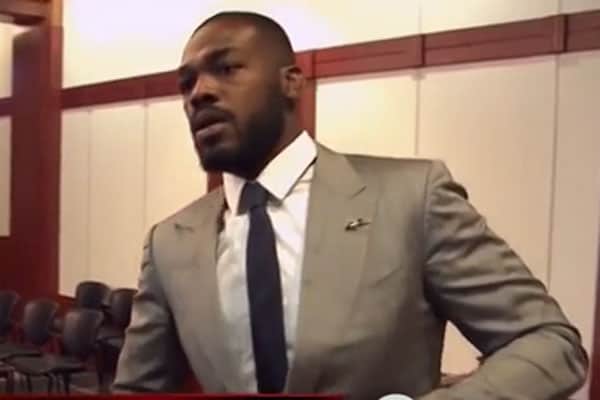 Of course there's the other side of the argument, that 'Bones' is slowly falling in to the image he is portraying, and it's actually playing a role in his trials and tribulations in 'real' life. Could he be suffering from the syndrome many method actors get, as in the character is beginning to take over?
In summary, and in my personal experience, a person's true colors will always shine through. Will Jon Jones' attitude or maybe just his portrayed character lead him once again astray? Let's hope not, but one thing is for sure; one day it may lead Jones to the label of biggest scumbag in MMA, but even that isn't such a bad thing when you consider he could be serving five years in prison right now. Let's just hope those two ends don't meet in the future.