Social media star Hasbulla slammed after video emerges of him punching, pulling ear of pet cat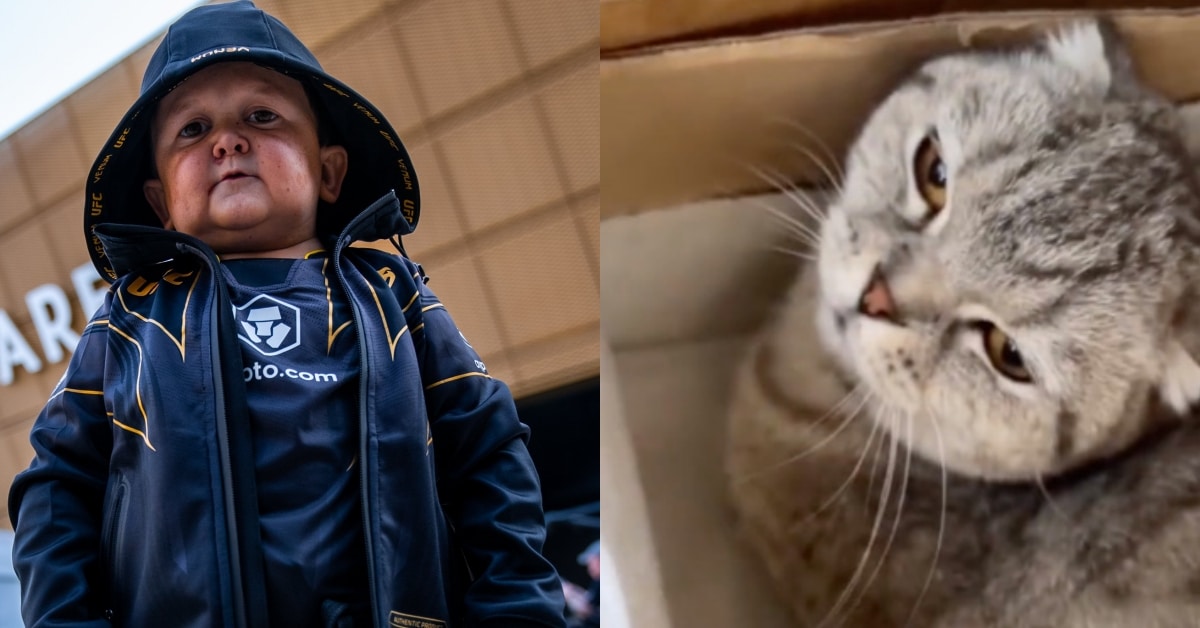 Social media star and UFC-linked youngster, Hasbulla Magomedov has been criticized across social media this morning, after footage emerged of the 20-year-old punching and pulling the ear of his pet cat, before slapping it on the head. 
Hasbulla, who penned a partnership and deal with the Dana White-led UFC late last year following UFC 280 in Abu Dhabi, UAE, has been seen at numerous mixed martial arts events hosted by the promotion in the region.
A close association of former undisputed lightweight champion, Khabib Nurmagomedov, and current undisputed division titleholder, Islam Makahchev – Magomedov was also recently pictured at a Power Slap League event at the UFC Apex facility, alongside award-winning actor and UFC shareholder, Mark Wahlberg. 
However, the internet sensation has been slammed online overnight, with footage emerging of him abusing his pet cat.
Hasbulla has been criticized for abusing his cat on social media
In a video shared on social media platform, Twitter, Hasbulla, who signed an official ambassador deal with the UFC last year, can be seen pulling the ear of his visibly upset pet cat, before slapping the animal on its head.
Chasing the cat to it's bed – in the form of a cardboard box, Hasbulla then slaps and hits his cat on the head a further two times before footage cuts.
A user on social media, who identified the cat as Barsik, called for the feline to be taken away from the 20-year-old Russian influencer.
"This is the infamous Barsik, Hasbulla's cat. He has stated that he loves this animal. Imagine what he would do if he hated Barsik? Abusing animals is the worst. We need to come together as a team and rescue Barsik from the evil and tiny hands of Hasbulla. #FreeBarsik."