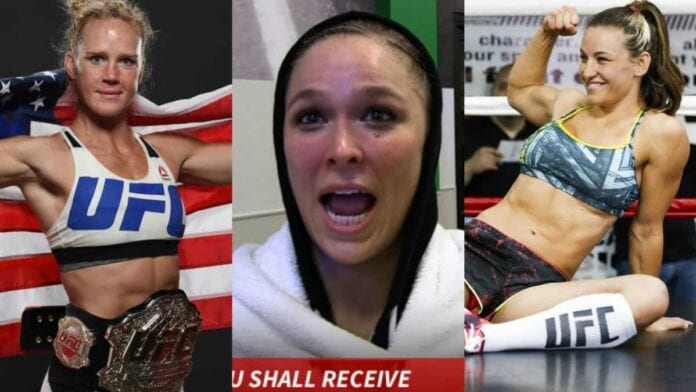 There will be someone very familiar with the UFC women's bantamweight title hanging out at UFC 196 tonight. Does anyone else smell an octagon face-off cooking?
With all the drama and havoc surrounding the UFC 196 main event between Conor McGregor and Nate Diaz, it's easy to forget there's a pivotal title fight going down in the co-main event. UFC women's bantamweight queen Holly Holm will look to make the first defense of her title against Miesha Tate in the role of second fiddle for the event. 'The Preacher's Daughter' bashed the living daylights out of Ronda Rousey at UFC 193 last November, marking her territory at the top of the division in doing so.
In Miesha Tate, Holm faces a gritty ex-title challenger who's come on leaps and bounds in her last four fights, since losing to Rousey at UFC 168. 'Cupcake' has put together an impressive win streak including the scalps of Rin Nakai, Sara McMann, Liz Carmouche and Jessica Eye. Any doubts about Holm's legitimacy or 'Cupcake's' place in the division will surely be cleared up tonight. But that's not all, the ex-boss of the bantamweight ladies Ronda Rousey could make an octagon entrance tonight.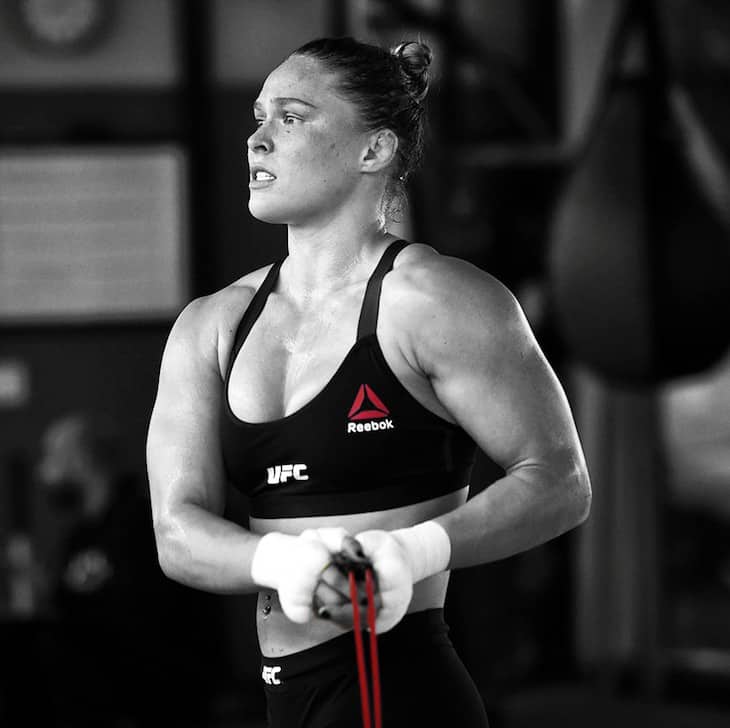 After going in to hiding following her colossal loss to Holly Holm in Australia, Ronda Rousey re-emerged but in a very toned down version of her former brash self. It seems as though acting roles were what lay immediately ahead for 'Rowdy,' and she's even been refusing to answer questions about fighting during interviews lately. Now the word is that Rousey will be appearing at UFC 196 to watch Holly Holm and Miesha Tate settle their beef, in the MGM Grand Garden Arena. Bear in mind that the venue has 50 foot screens where they'll be showing replays of Holm's head kick KO against Rousey.
The news comes via Jim Edwards on Twitter:

I understand that @RondaRousey will be in attendance tomorrow night to watch @HollyHolm vs @MieshaTate #UFC196

— Jim Edwards (@MMA_Jim) 5 March 2016

This could be seen as a big step forward for Rousey's fighting future. Octagon face off with the winner of Holly Holm vs. Miesha Tate?