Last night, former UFC middleweight and welterweight champion Georges St-Pierre vacated the 185-pound belt he had just won by submitting Michael Bisping just over a month ago at November 4's UFC 217.
It wasn't really a shocking move considering St-Pierre had revealed his intentions to no longer fight at the weight class as he recovers from a fight with ulcerative colitis that was reportedly due to the diet required for him to bulk up and take on Bisping in his first-ever – and possibly only – fight at 185 pounds.
St-Pierre looked great in his return from almost four years off after he vacated the 170-pound belt in late 2013, as he submitted Bisping in the third round after dropping him with a power left hook, but if you paid attention to his words even directly after he won his second title, a lengthy foray at middleweight against the best in the world was never really in the cards for the French-Canadian superstar.
So thus ended St-Pierre's short-lived reign at middleweight, if you even want to call it that. With it over, St-Pierre's tenures at 170 and 185 are an odd juxtaposition the likes of which we rarely see in even a sport as wild and unpredictable as mixed martial arts. At welterweight, he ruled the division twice, with his second reign spanning nine straight defenses where he dominated the best in the world but failed to score a finish throughout the second half of his career there. At middleweight, he came back with seemingly more power and drive after refreshing his mind and desire to compete and score an epic finish in a bout many picked him to lose, yet there was something still missing from the entire ordeal, something different.
And in a way, the thing that was missing was an overall indication of the current state of the UFC. The absence of true meritocracy in the UFC right now rang true more than ever when Bisping held out to face 'Rush' in a fight that was on-again, off-again since the beginning of 2017.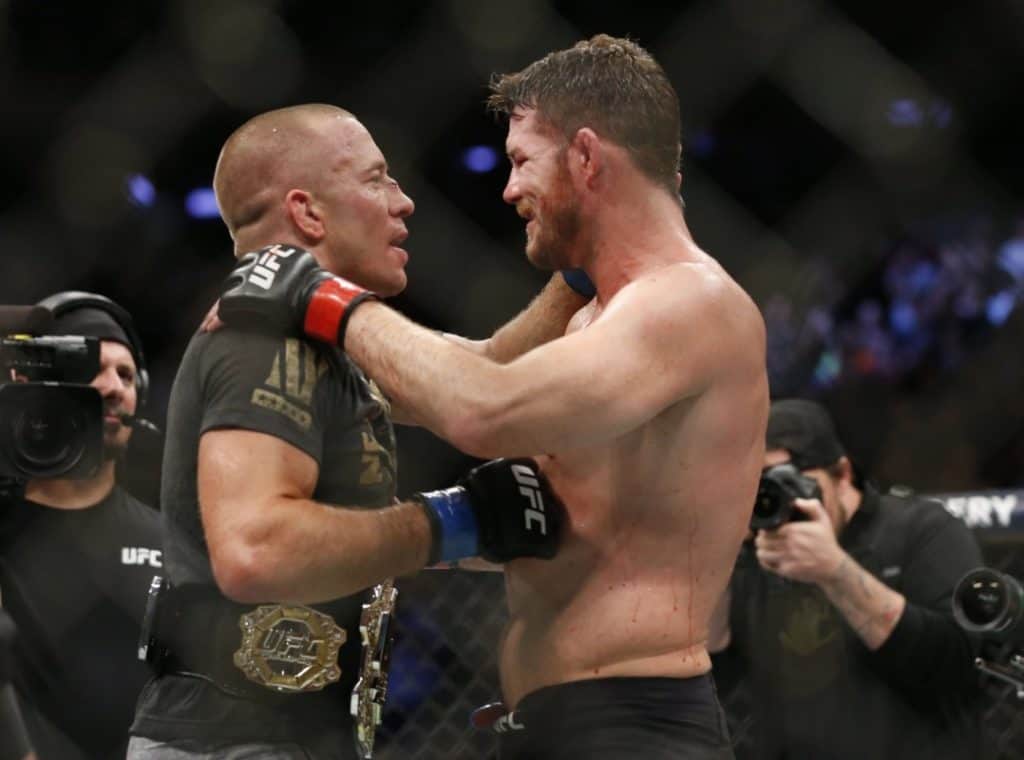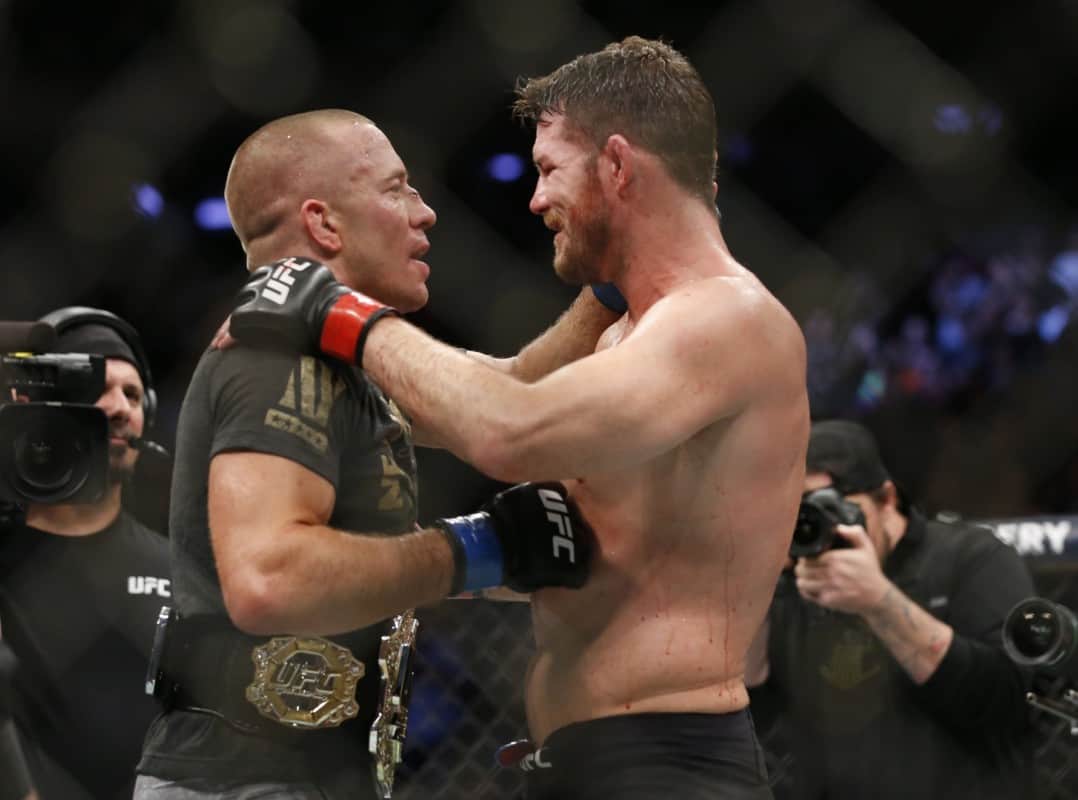 St-Pierre perhaps saw an opportunity to win a belt at a higher weight class because Bisping was an easy win for him after the two had trained together years ago and St-Pierre got the upper hand, and if he did, he proved that theory right at Madison Square Garden. The fact that he was even able to return to an immediate title shot in a weight class he had never fought in after almost four years off and a somewhat messy exit speaks volumes about how the company is willing to do any and everything to secure a potentially huge pay-per-view payday right now.
'Rush' took advantage of that, so fair play to him. He got a huge prize fight, and even though he insisted his contract stipulated he had to defend the title against interim champion Robert Whittaker, he waffled on that match from the second he strapped the middleweight title around his waist and discussed his victory with Joe Rogan.
That's not to say St-Pierre was ducking the fight. The disease he's dealing with is a serious condition, and if he was putting his body in danger just to bulk up and fight at middleweight, then he most certainly made the right decision in vacating the title and focusing on his health.
In another way, he also showed mercy to the crowded division in doing so, letting it move on and progress in an era when other champions like Conor McGregor hold up classes with no clear plans to defend in plain sight. Whittaker can now take on Luke Rockhold in the main event of UFC 221 from Australia and the division can go forward without the uncertainty and chaos Bisping lent it during his controversial 17-month reign. However, he also made it seem obvious that he saw an opportunity to cash in versus a man he knew he could beat, a man who was perhaps a fluke champion, and with no intentions of defending the title won in doing so.
So it's somewhat insulting to the UFC, and Dana White is likely to be 'super-pissed' St-Pierre isn't defending the middleweight strap. He also can't be surprised.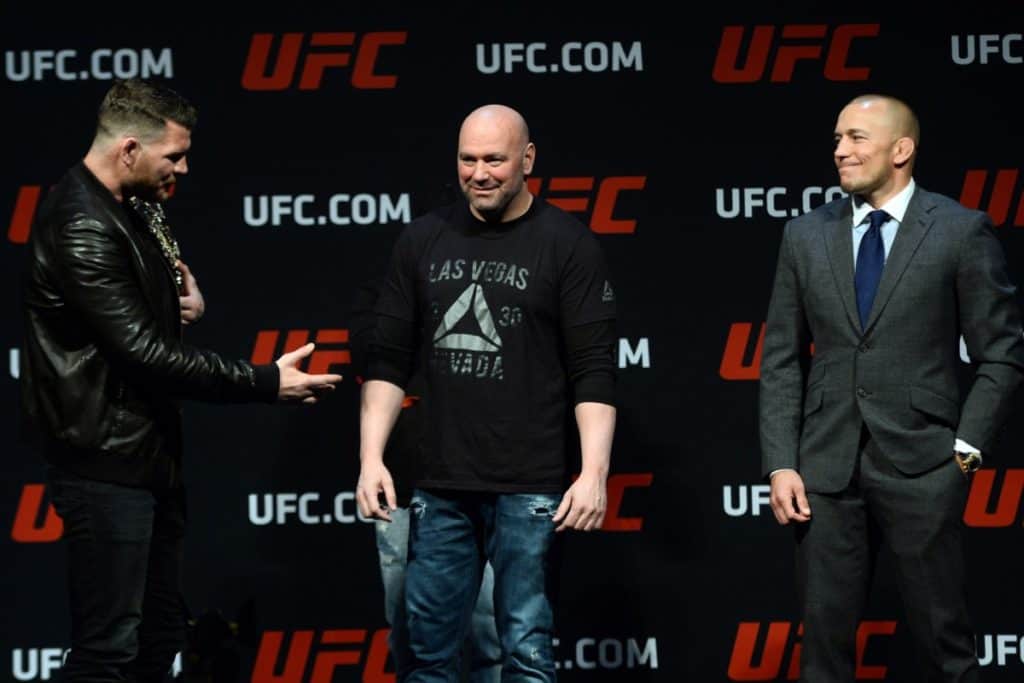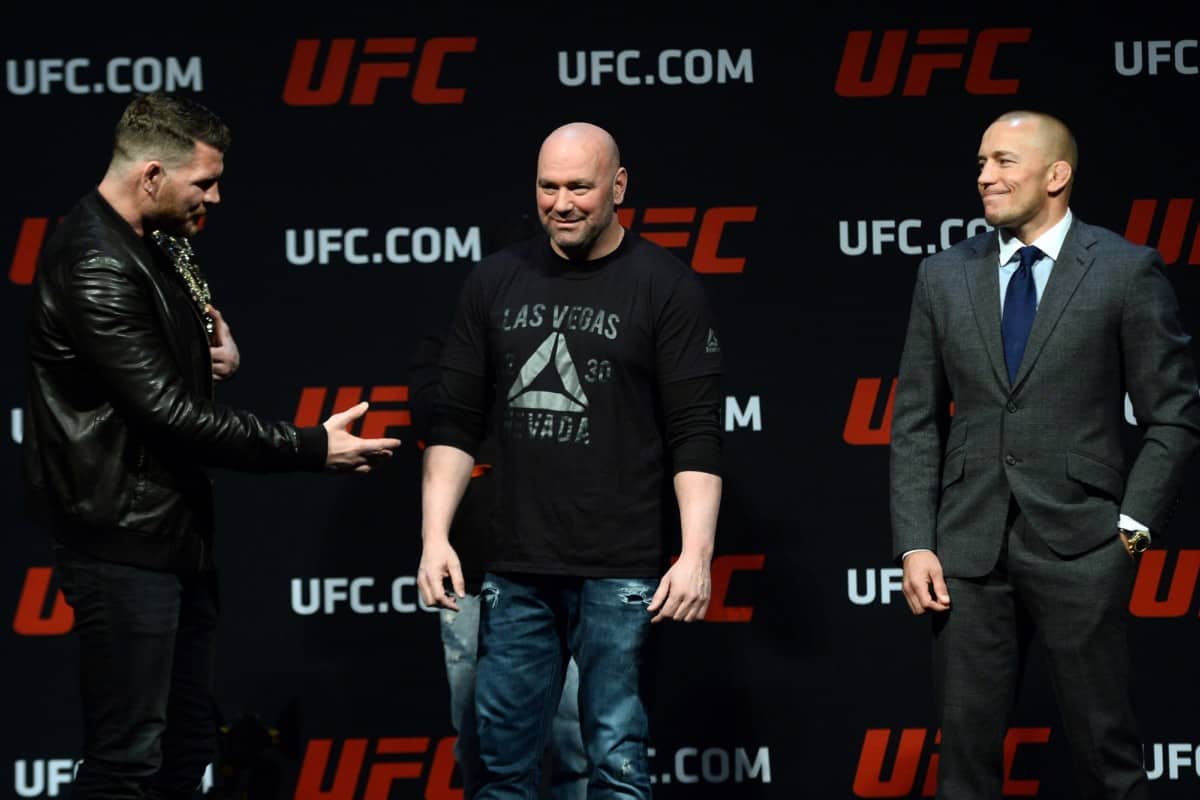 An all-time great no matter if you are agreeing with his latest move or not, St-Pierre saw a window open to win a huge but questionable fight in an era where those seem to be popping up regularly. It was a huge departure from when he shocked fans by announcing he would be taking some time off to recharge his burnt-out mind and body in the moments following his incredibly controversial split decision win over Johny Hendricks at UFC 167 in November 2013.
The UFC's consummate professional promptly took almost four years off after that; there's no telling how long he may take to return this time if he ever does. Despite the criticism he may be garnering in many circles today, he got paid and won a UFC title a weight class up. Most fighters will never come close to laying claim to anything resembling that sentence. Ultimately it was a savvy business move in a time when spectacle fights seem to have priority above all others.
But this entire scenario has taught us two things: St-Pierre is a master magician when it comes to the fight game, and he pulled his second great escape on the UFC again last night.
If they can corral him again remains to be seen.