Francis Ngannou's coach addresses MMA future if he defeats Tyson Fury: 'He has more to accomplish'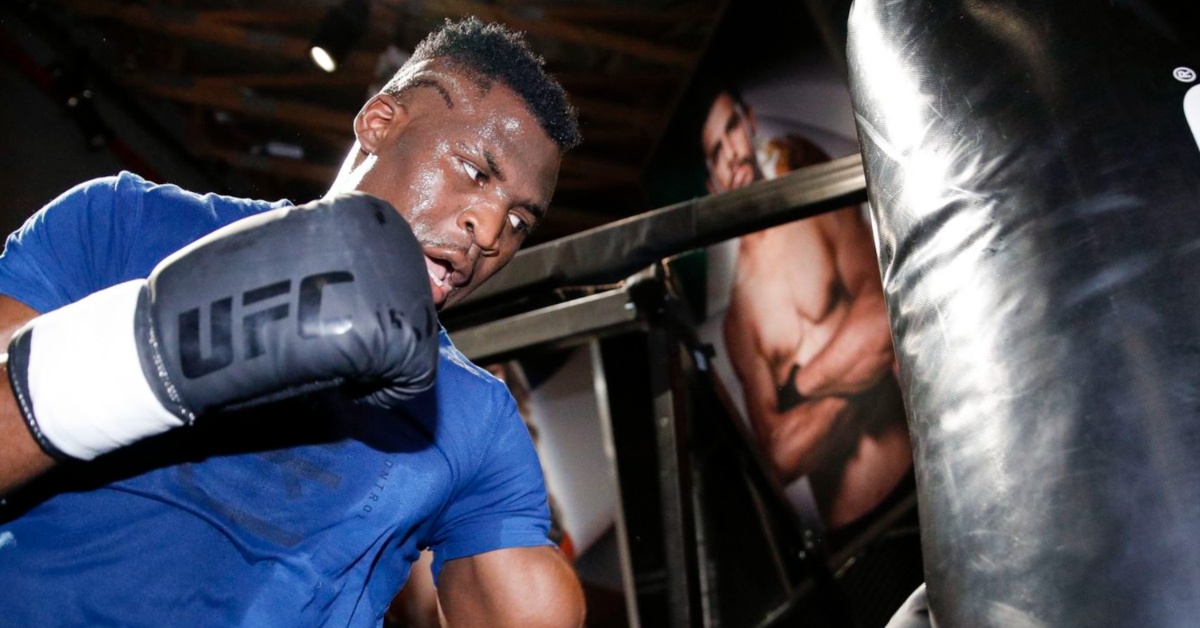 After climbing to the top of the mixed martial arts world, former UFC heavyweight champion Francis Ngannou will test his mettle in the squared circle on October 28.
'The Predator' will head to the Kingdom of Saudi Arabia for his highly anticipated professional boxing debut. Meeting him in the ring is perhaps the greatest competitor in the history of the sport, Tyson Fury. Understandably, Francis Ngannou will go into the bout as a decided underdog, but with the kind of power that the Cameroonian possesses, he most definitely has a puncher's chance of shocking the world and planting 'The Gypsy King' six feet under the canvas.
But should that highly unlikely scenario become a reality, what's next? Currently, Francis Ngannou is expected to make his return to MMA in 2024 under the PFL banner, but could a win over Fury delay those plans or nix them altogether? Ngannou's coach, Eric Nicksick, says that is a bridge they'll cross once they get to it.
"I guess we'll cross that bridge when it comes," Ngannou's head coach Eric Nicksick told MMA Fighting. "[Financially] he can lose to Tyson Fury and never have to fight again. Who knows."
Even if Francis Ngannou manages to hand Tyson Fury his first career loss in the sweet science, Nicksick is confident that 'The Predator' will return to the cage as he still has much more to accomplish in the sport.
"I'm hoping that he wins this fight and I feel he has so much more to accomplish in MMA, just from what he's been building with his skill set," Nicksick explained. "As long as he's enjoying it and he's having fun, I think he'll come back."
Eric Nicksick Reveals the Key to the Evolution of Francis Ngannou
Making things fun has been a big key to Francis Ngannou's success according to Nicksick. When Ngannou first made his presence known at Xtreme Couture, everyone knew he was something special, but he still had a lot of work ahead if he wanted to become a bonafide superstar. That was ever-present in his first meeting with general consensus heavyweight GOAT Stipe Miocic at UFC 220. For 25 minutes, Miocic relentlessly pursued takedowns and pummeled 'The Predator' on the ground, exposing a glaring hole in Ngannou's game.
Since then, Ngannou has rounded out his skill set. Talking about his evolution, Eric Nicksick revealed that it was all about making it fun for 'The Predator' during subsequent training sessions to fill that gap.
"We made it fun for him," Nicksick said. "When we first started talking about the wrestling element, you think about your deficiencies and that takes a tax on your mental state. Our mindset was to make it fun for him and make it offensive, and especially when it comes to wrestling, if you're working on offensive wrestling, inherently you're going to work on defensive wrestling.
"What we had to do was flip the script and make it more fun for him. So when he's taking guys down and beating guys up, you can see that he had a new tool. It made it a lot more fun."
Francis Ngannou has since showed off his ground game, utilizing it to defend the UFC heavyweight title against Ciryl Gane in what would be his final fight with the promotion.
Following the win, Ngannou was shelved for more than a year after undergoing knee surgery to repair a torn ACL.
"At the end of the day, with what he's been developing in the room with MMA, he said to me a few times — and this was after we got him back in the room after knee surgery — he's like, 'I really love what I'm doing in MMA,'" Nicksick relayed. "[He told me,] 'I love the sport now, I love all the aspects with all the takedowns and everything else.'"