Francis Ngannou believes fight against Tyson Fury will make his inevitable clash with Jon Jones even bigger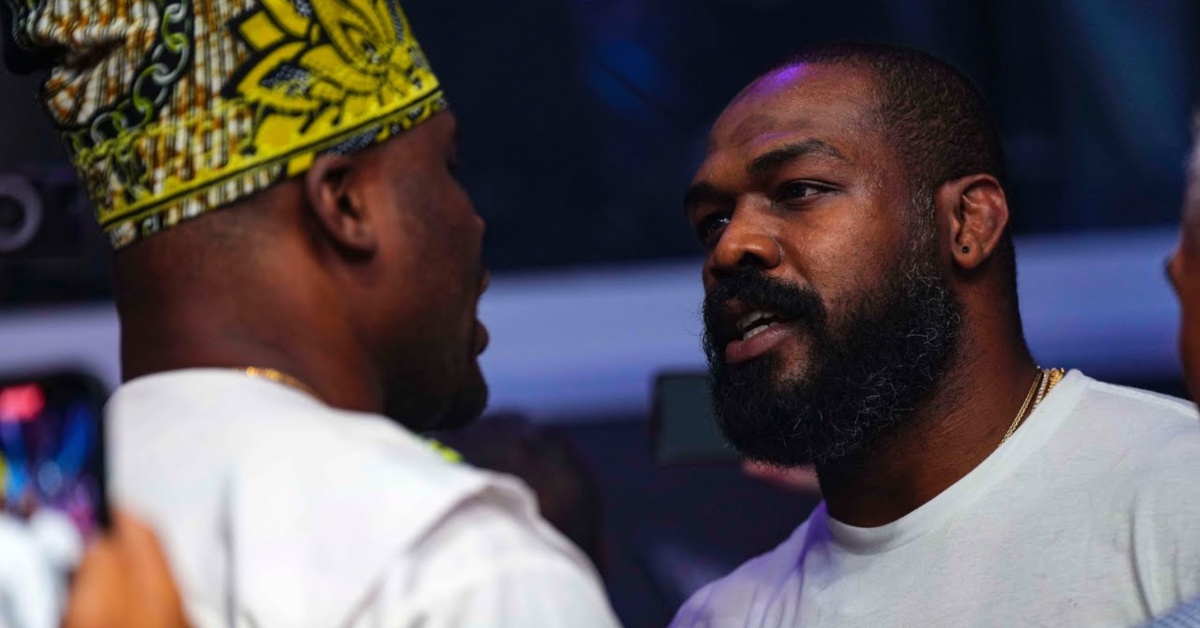 Francis Ngannou still believes a superfight with reigning UFC heavyweight titleholder Jon Jones could still happen.
On October 28, Ngannou will make his long-teased debut in the squared circle for a crossover clash with WBC heavyweight world champion Tyson Fury. The pair will square off in Saudi Arabia before 'The Predator' inevitably turns his attention toward making his promotional debut for the Professional Fighters League.
Francis Ngannou signed with the PFL earlier this year in a blockbuster deal that will see him head up the promotion's expansion in Africa.
As exciting as it will be to see Ngannou inside the Smart Cage, fans, and Ngannou himself, are understandably disappointed that a fight with Jon Jones is seemingly off the cards. However, during an appearance on the Hotboxin' with Mike Tyson podcast, 'The Predator' suggested that the fight could still happen someday.
"I'm disappointed, too, but that fight is still possible," Ngannou insisted. "I think we both are down for it. I left the UFC but that doesn't mean that this fight cannot happen."
Francis Ngannou Sees Fight with Jon Jones Happening If All Involved Parties Can Come to an Agreement
In fact, Francis Ngannou believes his fight with Tyson Fury could very well make a follow-up showdown with Jon Jones that much bigger.
"It will just make that fight bigger. Like, imagine me and Jon Jones fighting after the Tyson Fury fight, the one or the second one, it just gets that fight bigger and bigger," Ngannou said. "So that fight will always be there when both of us want to fight. Now, it's a matter of our contractual situation" (h/t MMA News).   
Of course, the biggest obstacle surrounding a fight between Jones and 'The Predator' is, as Ngannou said, their contractual obligations. Ngannou is currently signed to the PFL, a promotion that has been more than willing to play ball with other organizations to deliver epic fights. Unfortunately, the UFC is not. As the number one mixed martial arts organization in the world, the UFC sees little incentive to engage in cross-promotional matchmaking. It would only serve to boost their own competition.
Still, strange things tend to happen when millions of dollars are at stake. Perhaps one day the PFL can sort things out with the UFC and together, they can book the biggest fight in heavyweight MMA history.