UFC 196 provided all the thrills and spills of any instant classic pay-per-view card, and featured a night of underdog victories in the main and co-main event. Miesha Tate stopped the short lived champion Holly Holm in her tracks, decimating the former boxing queen in the fifth round by choking her out cold. "Cupcake' is now heavily linked to a trilogy match with ex-champ Ronda Rousey. But, let's be honest, the main event was the true fight of the night, and it was born from a pairing only 11 days in the making.
Nate Diaz replaced injured lightweight champion Rafael dos Anjos against Conor McGregor, fighting at 170 pounds on less than two weeks notice. After a back-and-forth first round, Diaz put the screws to the plans of 'The Notorious' with a stunning second round rear naked choke.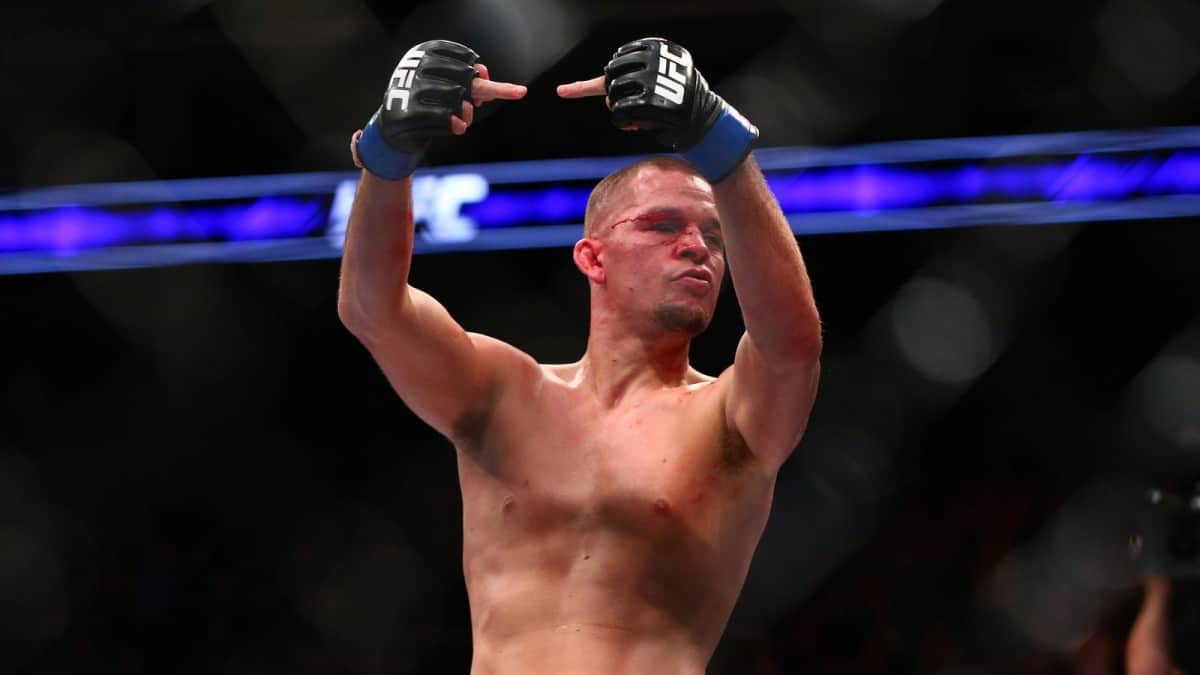 Diaz had put the middle finger up to the doubters and sent McGregor back down to his 145-pound title. In the space of less than ten minutes the Stockton bad boy had unravelled the Irish star, and exposed the glaring holes in his game. Many would claim that weight and cardio played a big role, but on fight night it's all about pulling your best performance out of the bag, and a gracious McGregor would tip his hat to Diaz for his massive win.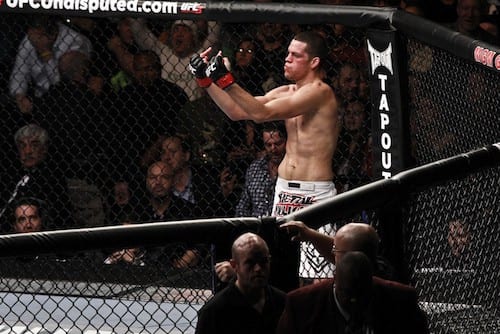 So it turned out to be red panty night for Nate Diaz in every way, he banked big for the win, and took the biggest scalp of his career so far. With the loss for McGregor came a horde of reactions from MMA fans, fighters and media personalities across the world, some of them rather hilarious and crazy. But one particular former UFC champion literally lost his head when asked about the McGregor vs. Diaz fight.
continue the article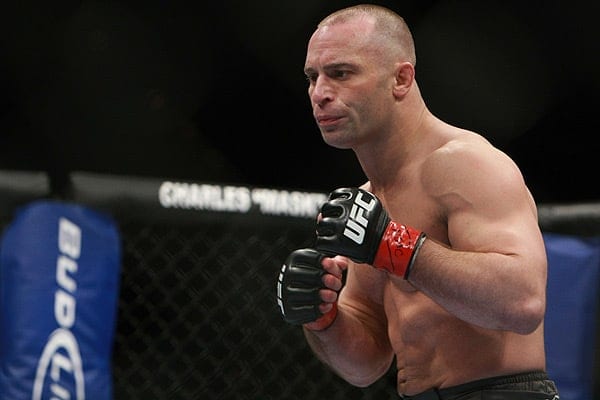 Matt Serra knows a thing or two about upsets, as he once knocked out the legend Georges St-Pierre in undoubtedly the biggest underdog victory in men's MMA history. Talking with the The Three Amigos and transcribed by Bloody Elbow, Serra lost his mind when the subject turned to McGregor/Diaz:
So Miesha, she moved around a lot, she cut in on angles. She is dangerous standing up, but she chooses her strikes. She had a very good gameplan. The way she entered in low, she had a beautiful second round, too.
I was out of my seat and f*cking was just like, "Damn!" It was f*cking awesome. Listen, what a f*cking warrior Holly is, that she took a nap. You heard her in the post-fight f*cking…press conference. They're like, 'Well, why'd you choose to go to sleep?' She didn't choose to go to sleep. She kept believing that if she got out, she could win the fight. Tapping wasn't a f*cking option. How do you not respect that?
Not being a cock, but look at Conor. All the shit you talked, take a nap, man. It's not like your arm was about to break. I understand you want your career and if it was a kneebar, you'll be out for six months, but dude, if worst comes to worst, you'll think you're in your bedroom. That's it. You'll wake up like, 'WTF,' but everything will be alright.
I consider the Diaz brothers friends. They're like extended family, them being under Cesar and me being under Renzo, we've always had mutual respect. They're such respectful guys. People don't know that about them, but they really are. You know what's not around anymore? There's no code anymore. There's no loyalty. They're good guys, they've got a f*cking code, and they're warriors, man.
I was so f*cking happy seeing Nate win. Don't get me wrong, I enjoy Conor McGregor, but the shit where he went in on Nate about teaching the kids jiu-jitsu, now look, it's one thing to be witty and this and that, but now you're writing some sh*t, trying to be clever…you know what? You start crossing lines and your karma is not good, either. You start making fun of the guys teaching jiu-jitsu classes…he could be out in the hood doing dirty sh*t, but he's in there teaching kids martial arts, you dumb f*cker. How dare you. That's f*cking stupid. You want to make your money, make your money, but that's stupid.
That annoyed me, and I love the Diaz brothers, so when he (Nate Diaz) f*cking lit him up, when he started landing, [laughs] I was going nuts. My oldest child does an impersonation of me-I was going ballistic at my in-laws. I was going nuts."
continue for video show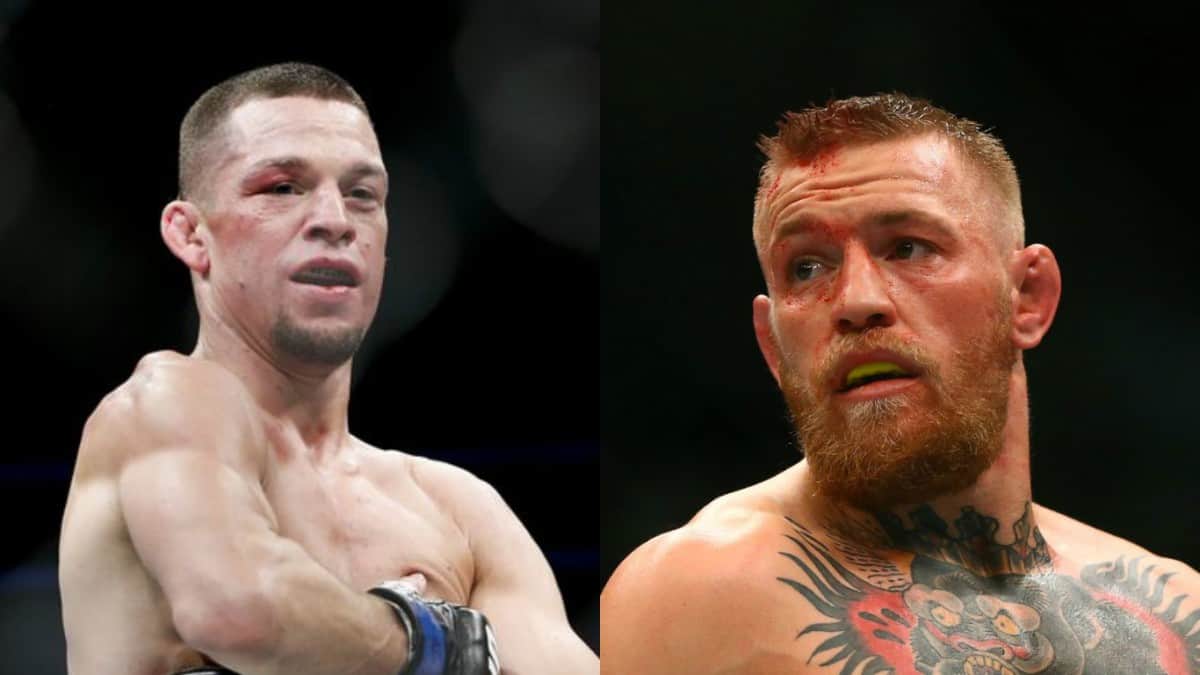 [flowplayer id="342547″]
[flowplayer id="342551″]