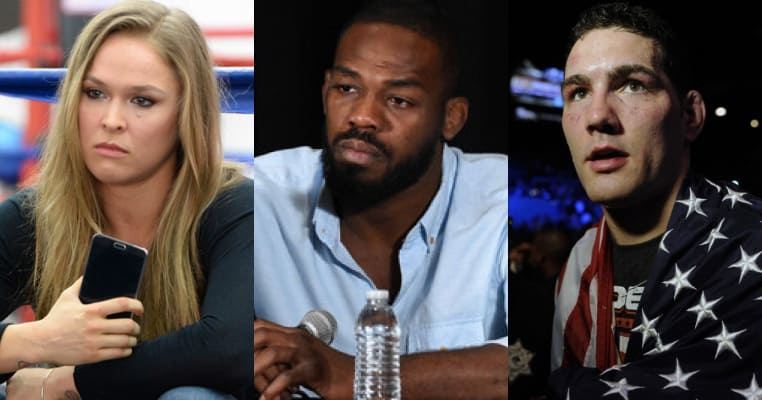 Mixed martial arts (MMA) can be a very rewarding sport for competitors. On the flip side, it can also be brutally unforgiving. One minute a fighter could be sitting atop a division, while the next that same fighter is wondering where everything went wrong.
There is no doubt that 2016 has seen its share of top MMA fighters plummet inside and outside the Octagon. LowKickMMA takes a look at five fighters under the Ultimate Fighting Championship (UFC) banner who had unfortunately rough years in 2016.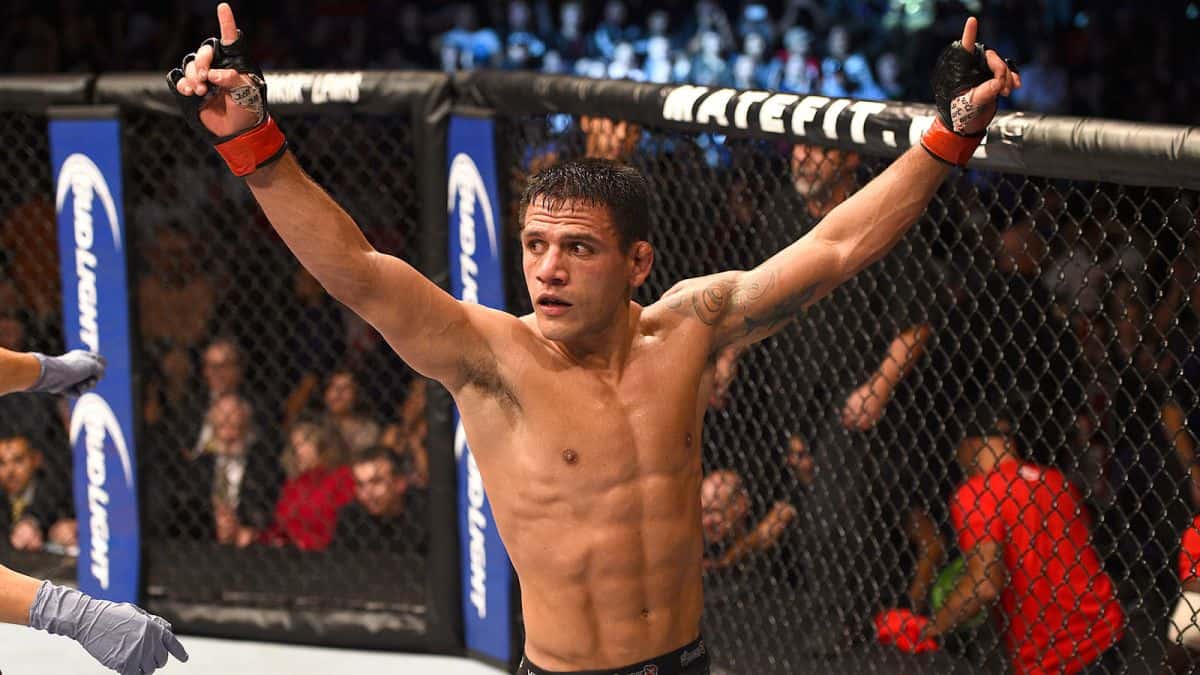 5. Rafael dos Anjos
There was a time where considering Rafael dos Anjos as a top lightweight was laughable. After losing two of three bouts, dos Anjos went on a tear in 2012 and 2013. In those two years, he went on a five-fight winning streak including a unanimous decision victory over Donald Cerrone.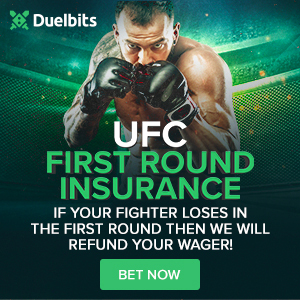 He hit a minor snag in April 2014 when he came up short against Khabib Nurmagomedov. The loss didn't stop him from going on another win streak on his way to capturing the UFC lightweight title by dominating Anthony Pettis at UFC 185. He later defended that belt against Donald Cerrone at UFC on FOX 19 to close 2015 the best lightweight in the world.
However, unfortunately all good things must come to an end, as they say. After just one successful title defense, the Brazilian was knocked out in the first round by Eddie Alvarez in July. He then got outgunned by Tony Ferguson on his way to a unanimous decision defeat last month.
When dos Anjos looks back at 2016, he may do so with regret. Not only did he lose twice to two top competitors, but he also missed out on what would've been his biggest payday. He was set to defend his lightweight championship against Conor McGregor at UFC 196 until dos Anjos was forced off the card with an injury while "Notorious" would go on to have two memorable fights with Nate Diaz that raised the current 155-pound titleholder's stock even more.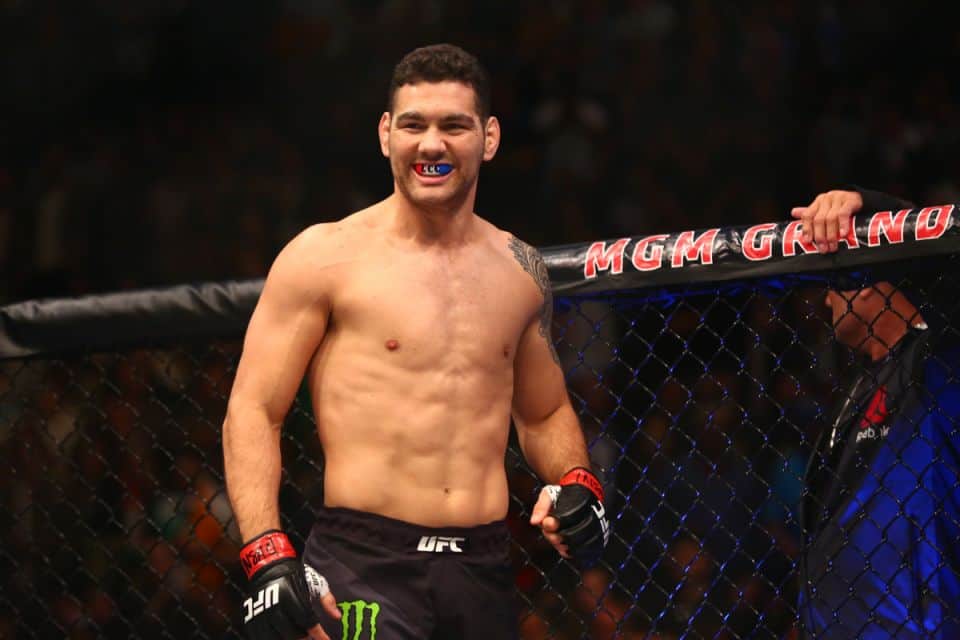 4. Chris Weidman
Chris Weidman had the best year of his career in 2013. After proving himself worthy of title contention with wins over Demian Maia and Mark Munoz the previous year, Weidman stepped inside the Octagon to meet Anderson Silva. "The Spider" was easily regarded as the pound-for-pound best fighter at the time and had been the UFC's middleweight champion for almost seven years.
Silva tried using mind games against the challenger, dropping his hands and daring "All-American" to press the action. Weidman responded by knocking out Silva in the second round to capture the 185-pound title. Their rematch in December of that same year also ended in the second stanza due to a gruesome broken leg "The Spider" suffered.
After two successful title defenses against Lyoto Machida and Vitor Belfort, Weidman went toe-to-toe with Luke Rockhold at the end of 2015. A sloppy spin kick was the beginning of the end for Weidman, who had no answer for Rockhold's ground assault. Rockhold took the title from a bloodied and battered Weidman at UFC 194.
The stage was set for a title rematch at UFC 199 in 2016. Weidman suffered a setback and had to withdraw from the bout with an injury. The former champion underwent neck surgery to repair herniated discs. This put him out of action for 11 months.
Weidman had a chance to show the world he was still a force to be reckoned with at UFC 205 in New York City. His opponent was a surging Yoel Romero, who hadn't suffered defeat since he fought for Strikeforce in 2011. "Soldier of God" landing a devastating knee to the side of Weidman's head to earn a knockout win in the third round.
It's not all doom and gloom for "All-American" as he currently sits at No. 4 in the middleweight rankings, but he'll definitely look to put 2016 behind him.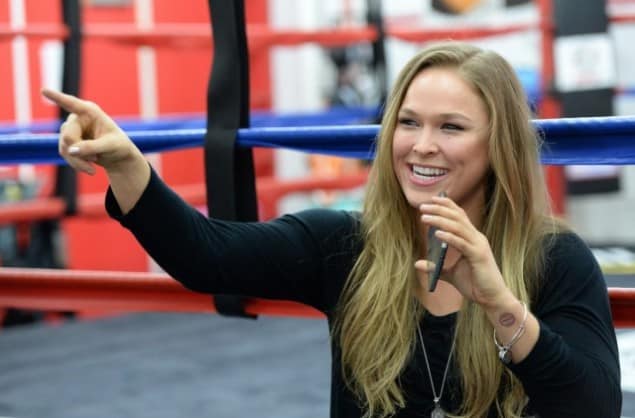 3. Ronda Rousey
Nov. 14, 2015 is a date Ronda Rousey will remember for the rest of her life. On that night, Rousey's aura of invincibility was shattered when she was knocked out by Holly Holm inside Etihad Stadium in front of 56,000 strong in Melbourne and millions around the world. What followed was a rollercoaster of emotions for the former 135-pound queen.
In an appearance on the Ellen DeGeneres show back in February, Rousey revealed she had contemplated suicide after losing for the first time in her professional MMA career. A couple of months later, Miesha Tate revealed Rousey had a major blowup at Paige VanZant during a Reebok event in April. VanZant confirmed the news and said the hostility occurred because she congratulated Holm on her victory.
Former Strikeforce and Invicta women's featherweight champion Cris Cyborg didn't mince words when talking about "Rowdy" in 2016. She said that Rousey had "no balls" and she would "kill her" inside the Octagon.
Throughout this year, Rousey has been mostly quiet, which is uncharacteristic of the former UFC champion. The one time she let loose was when she blasted current women's bantamweight champion Amanda Nunes' cardio. Rousey will meet Nunes at UFC 207 on Dec. 30 for the championship. It very well could be do or die for Rousey's MMA career.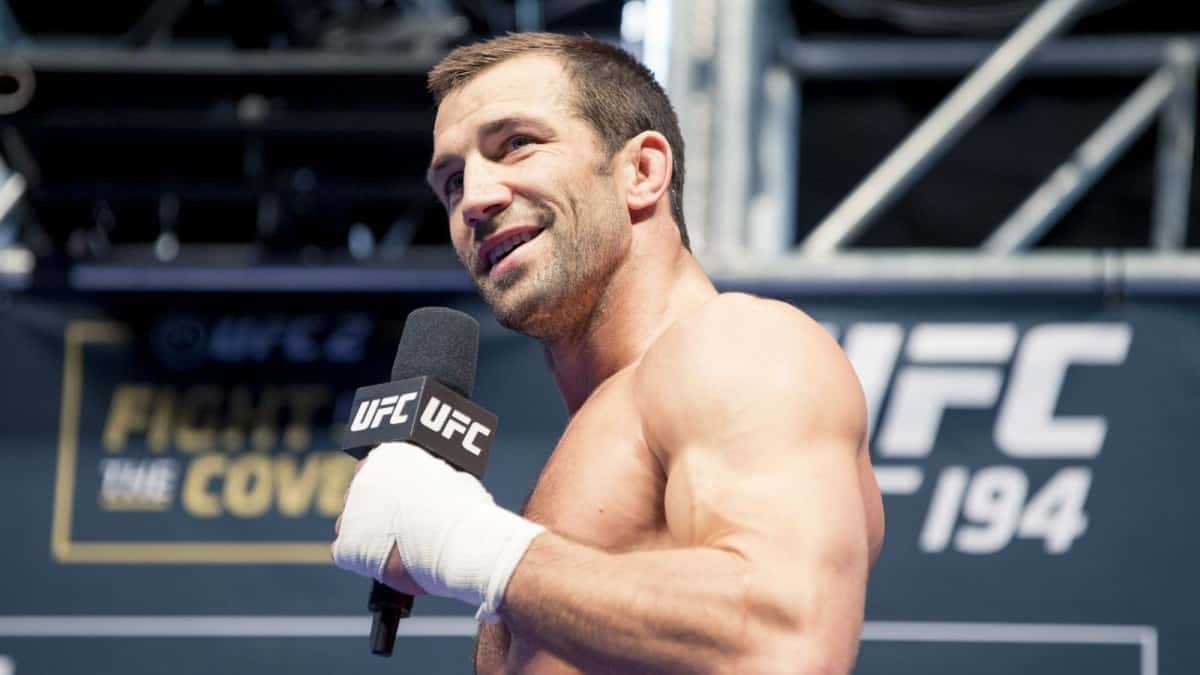 2. Luke Rockhold
This year hasn't been very kind to Luke Rockhold. After suffering just one loss inside the Octagon, Rockhold went on a four-fight win streak leading up to his title shot against Weidman. Once the fight got to the ground, the American Kickboxing Academy (AKA) standout remained in control and battered his opponent to become the new 185-pound kingpin.
Back in Nov. 2014, Rockhold competed in a grudge match against Michael Bisping. There was plenty of banter going into the encounter, and a lot of it was on "The Count's" behalf. Rockhold locked in a one-arm guillotine choke in the second round and forced the tap. The Santa Cruz native got the last laugh … or so he thought.
When Weidman pulled out of his scheduled title rematch with Rockhold at UFC 199, Bisping stepped up for his first championship bout in the UFC. As expected, Bisping fired insults at the champion and questioned his opposition. Rockhold kept reminding Bisping that he only needed one arm to finish him off in 2014.
Bisping made the most of his opportunity by knocking Rockhold out in the first round. Many fans criticized Rockhold for leaving his hands down and looking lackadaisical throughout the contest. It's hard to find many people who believed Rockhold took his opponent seriously on that night (June 4, 2016).
A rematch against Ronaldo "Jacare" Souza was set to main event UFC Fight Night 101 in Melbourne, Australia. Rockhold beat Souza to become the Strikeforce middleweight champion back in Sept. 2011. The fight was derailed when Rockhold sprained his ACL, leaving him without a win in 2016.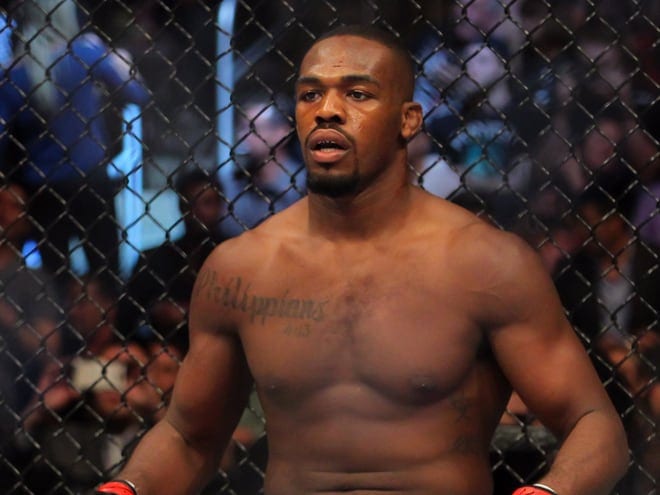 1. Jon Jones
It's very possible that five or ten years from now, MMA analysts and fans will think to themselves what could have been with Jon Jones. The most dominant light heavyweight champion in the sport's history may only have one loss on his professional record, but he has defeated himself countless times. His 2012 DUI arrest as well as his hit-and-run incident last year notwithstanding, Jones has had a rough go in 2016 alone.
Jones returned to the Octagon after being away for over a year and having his 205-pound title stripped in 2015. His opponent was Ovince Saint Preux in a UFC 197 headliner for an interim championship. "Bones" was victorious, but he didn't have the dominating performance that MMA fans were used to seeing. Still, he easily won the fight and was ready for a unification bout with Daniel Cormier at UFC 200.
Those plans went down the drain.
Jones was booted from the card after being flagged for a potential drug violation. The Nevada State Athletic Commission (NSAC) revealed Jones had tested positive for clomiphene and letrozole. Jones' manager Malki Kawa claimed the fighter had missed out on an eight-figure payday. Jones recently reached an agreement with the NSAC that will allow him to compete in the summer 2017, but certainly that's no guarantee given the talented-but-very troubled Jones' recent track records.