In today's UFC landscape, it's become increasingly difficult for fighters to break through as actual stars.
In fact, only a select few fighters in recent years have transcended audiences and transformed into legit pay-per-view (PPV) draws, but that shouldn't necessarily be the case.
With Ronda Rousey seemingly retired and Jon Jones dealing with yet another drug test failure, it could be argued that Georges St. Pierre and Conor McGregor are the only active fighters who could be labeled as superstars, but both fighters have uncertain futures.
With that being said, the UFC is in need of fresh stars, and in my opinion, featherweight champion Max Holloway could fill that void, but he's yet to break through, which is a bit odd when one takes into account the Hawaiian's accomplishments and style.
Let's take a look at five reasons why Holloway should be a bigger star: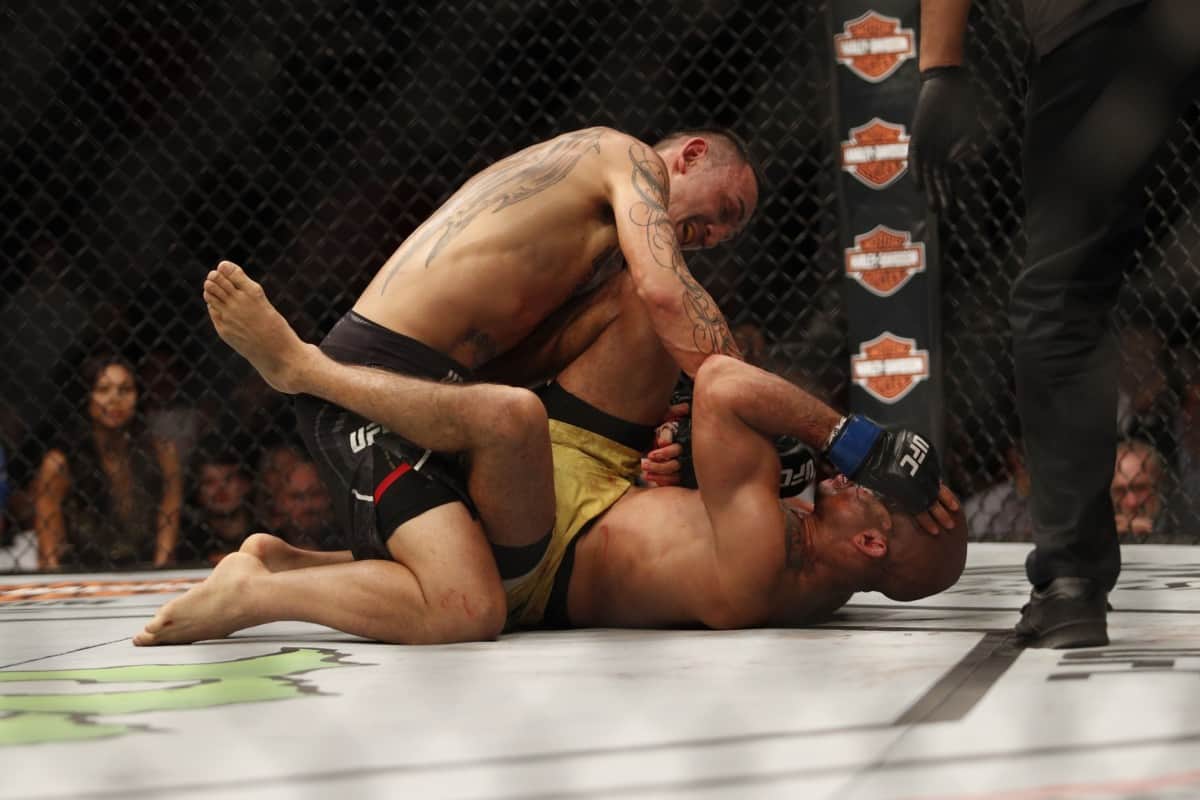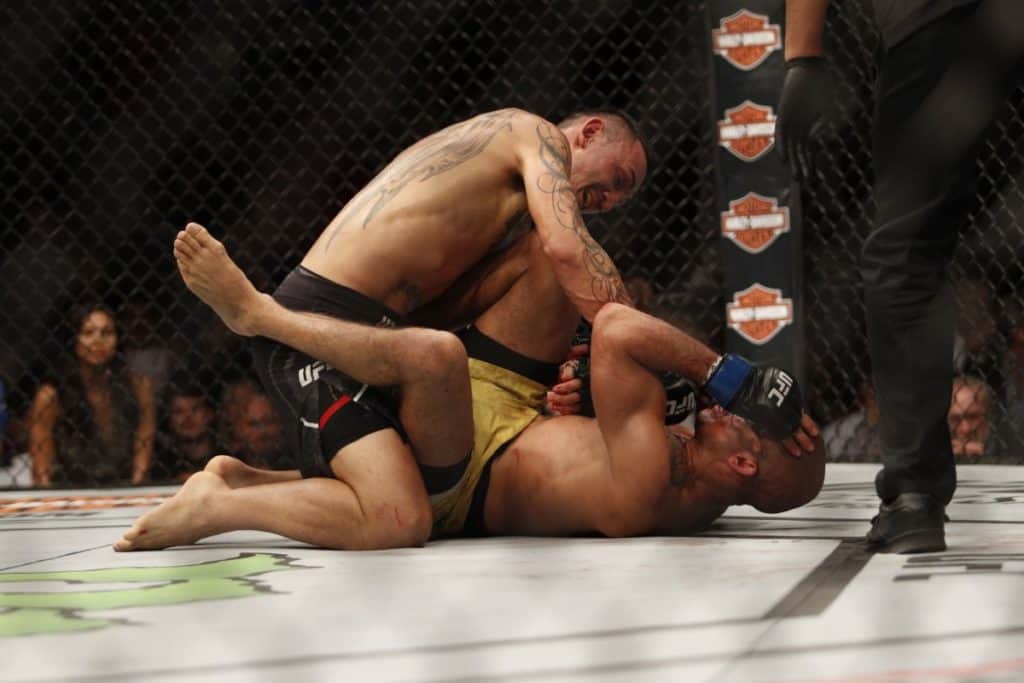 Winning Streak
In a sport as dangerous and unpredictable as MMA, it's difficult for a fighter to continuously put together victories over a long duration of time, but that's exactly what Holloway has done.
Since a 2013 loss to reigning lightweight champion Conor McGregor, "Blessed" has remained unbeaten, winning 12 straight bouts over top-ranked featherweights including Cub Swanson, Jeremy Stephens, Ricardo Lamas, Anthony Pettis and Jose Aldo. Only four men – Anderson Silva, Georges St. Pierre, Demetrious Johnson, and Jon Jones – have put together longer winning streaks throughout UFC history than Holloway's current run.
Now of course winning streaks doesn't always translate to star power, which is best seen with Johnson, but it can certainly help in some cases. Fighters like Silva, St. Pierre and Ronda Rousey gained attention due to the fact that it simply seemed as if they were unbeatable. Legendary boxer Floyd Mayweather also made a career off of boasting about his perfect record.
Holloway has been nothing short of dominant, and it's time we start giving him the attention he deserves because of that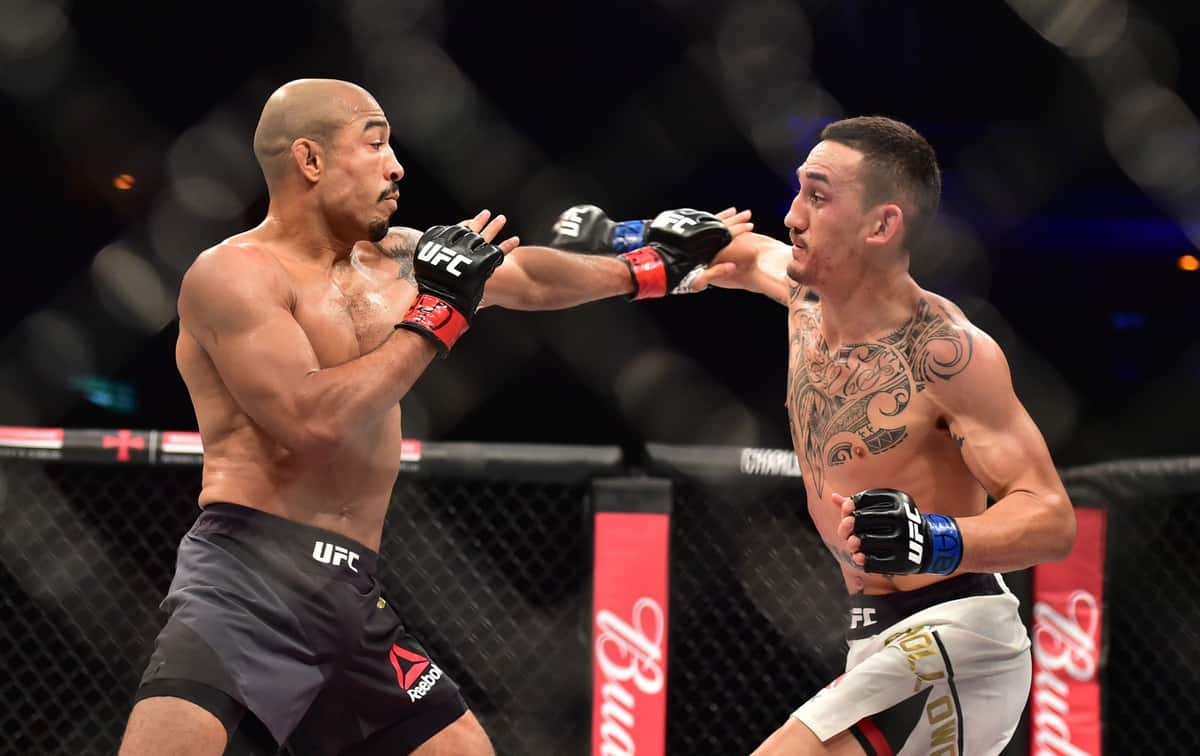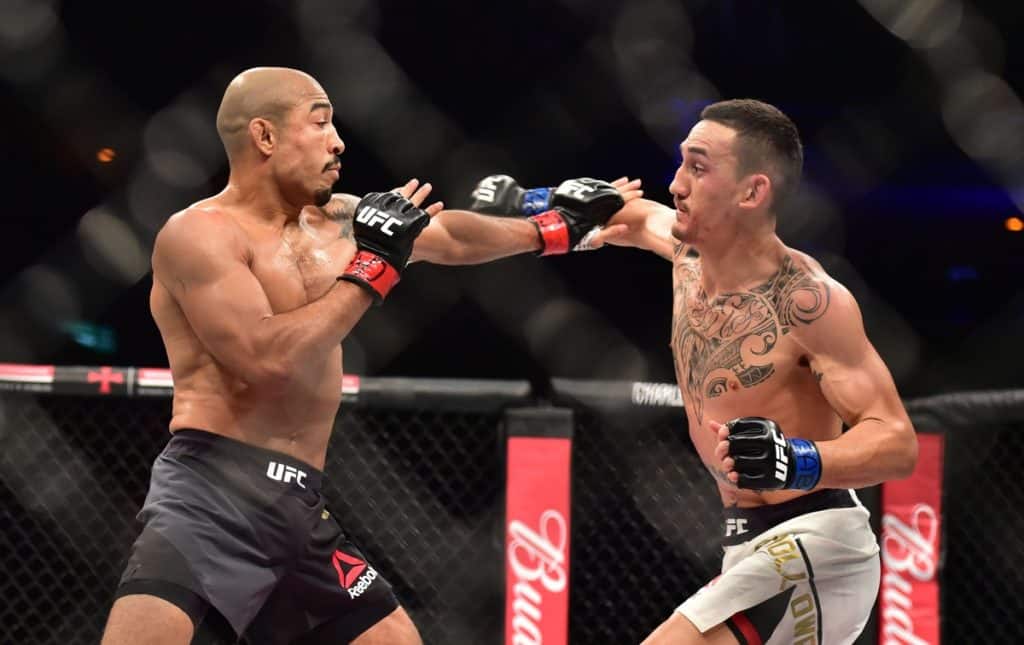 Finishes
Not only has Holloway been dominant, but I'd argue that he's transformed into one of the most exciting fighters on the UFC roster as well.
He's rounded out his style and isn't afraid to take risks inside of the Octagon, which not only makes his fights more entertaining but also gives him the opportunity to find the finish more often than not.
Throughout his UFC career, Holloway has scored 10 finishes with eight coming by way of T/KO and two by submission. Throughout his current win streak alone, the Hawaiian has finished nine of his opponents with his last three victories coming by way of stoppage as well.
When he enters the cage, Holloway is a vicious predator with some of the best killer instinct in the sport. If you're a fight fan, he's exactly the type of fighter you should have your eyes on.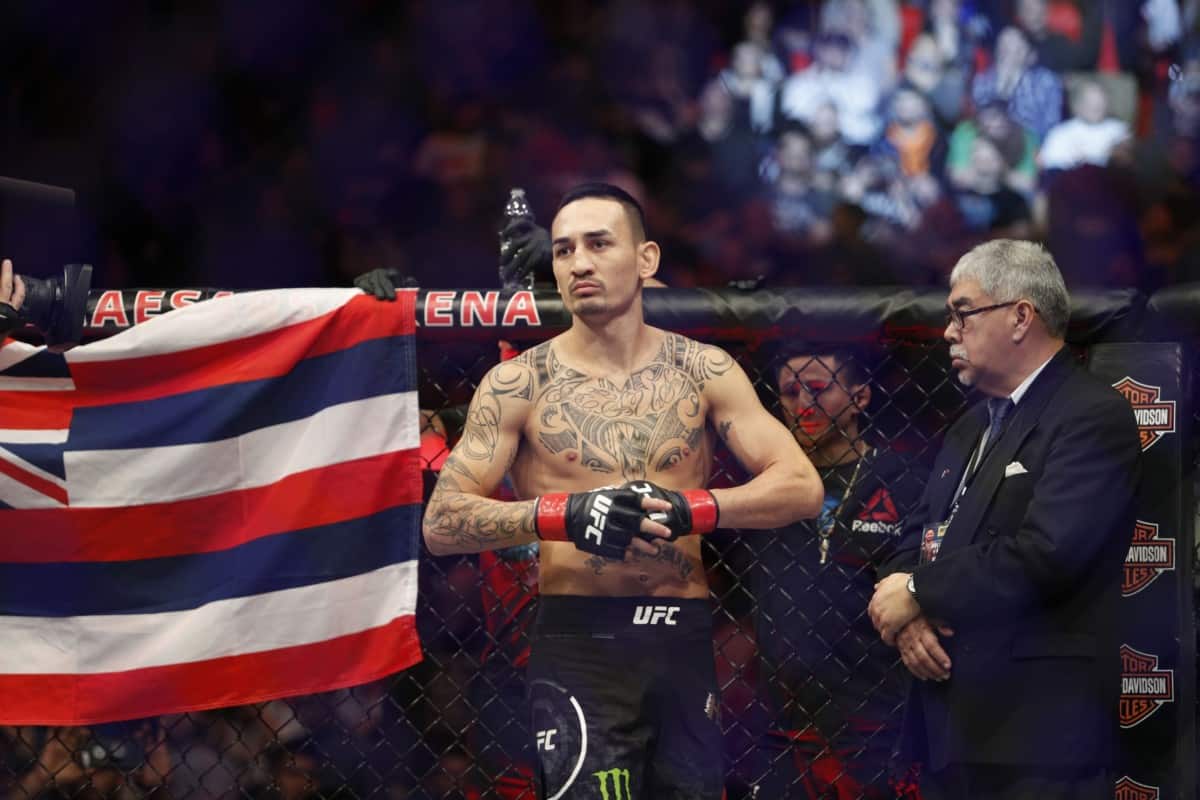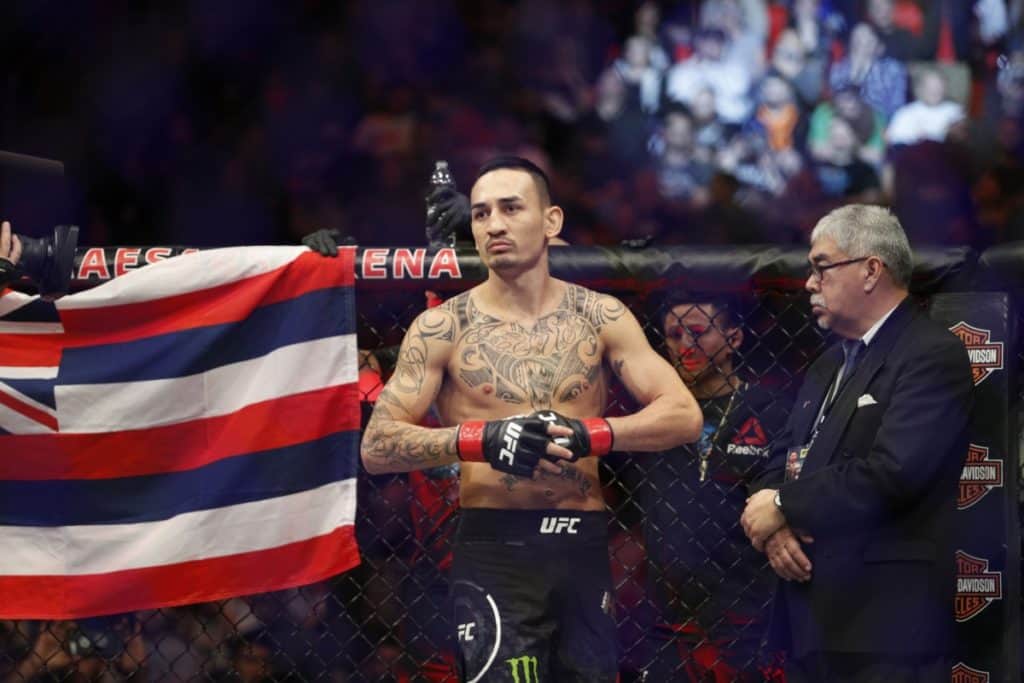 Activity
Not only is Holloway an entertaining fighter always on the hunt for a finish, but he fights often as well, which can't be said for all of the other stars in mixed martial arts.
For example, McGregor hasn't competed in MMA since November 2016. Jon Jones has fought just three times since 2015 due to multiple failed drug tests and his future is highly uncertain. Ronda Rousey appears to be retired, and prior to his return at UFC 217 last month, St-Pierre hadn't fought in four years.
Holloway, on the other hand, has competed three times in the last 12 months alone. In addition to that, his current winning streak, which sits at 12, started in January 2014, meaning he's entered the Octagon 12 times in just under four years.
Compared to other fighters, Holloway is a breath of fresh air, simply wanting to fight as often as possible and put on the most entertaining performance as possible each time out.
Attitude
In today's day and age, fighters have been criticized for chasing money fights and attempting to avoid top contenders.
Holloway, however, doesn't fit that mold. In fact, the featherweight champion, often questioned about a potential rematch with McGregor, is focused solely on fighting the top contenders at 145 pounds despite the fact that he's come dangerously close to cleaning out the division.
Not only is he interested in fighting contender after contender, but "Blessed" has also given off the notion that he's willing to take on any contender at any time.
Originally set to take on Frankie Edgar at UFC 218, Holloway needed a new opponent after Edgar was forced to withdraw with an injury. Instead of complaining or requesting an opponent, however, Holloway simply said "it is what it is" and told the UFC to call him when a contract was ready.
With an attitude like this, Holloway has proven himself one of the, if not the, best young fighters in the UFC.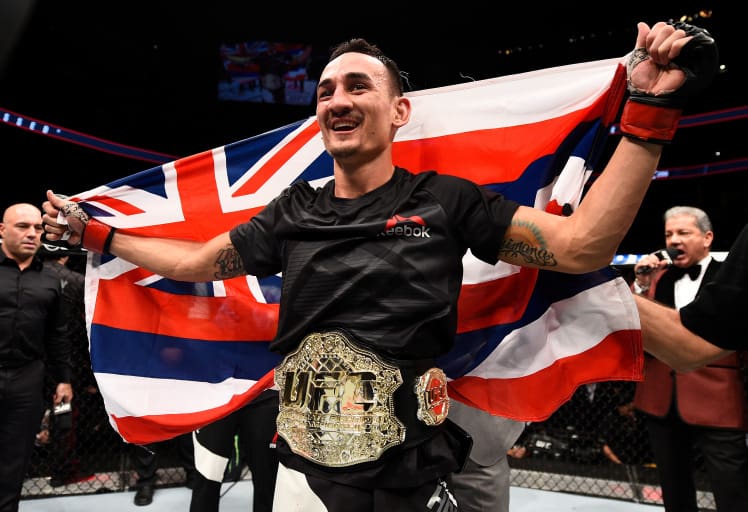 Hawaiian Fanbase
In addition to his skills and attitude, Holloway also has a deeply loyal fan base from Hawaii backing him, which the UFC should use to promote him into a major star.
Born in Waianae, Hawaii, "Blessed" still lives and trains on the island and repeatedly calls for the UFC to host an event in Hawaii. The UFC should seriously consider doing so, as it could launch Holloway into a new level of stardom. After all, McGregor seemed to really hit his stride with fans after he knocked out Diego Brandao in his hometown of Dublin, Ireland.
If the UFC continues to promote Holloway correctly and if they use the love the Hawaiians have for him to their advantage, the promotion could (and should) have a fresh star on its hands.