We are now just days away from the landmark UFC 205 event, as the card is set for this Saturday night (Nov. 12, 2016) live on pay-per-view (PPV) from the famed Madison Square Garden in New York City, New York.
The UFC has stacked the deck from top to bottom with this card, and it's safe to say that it will be a special night for sure. In fact, it has been billed as the biggest card in promotional history.
Let's take a look at five reasons why it just might be: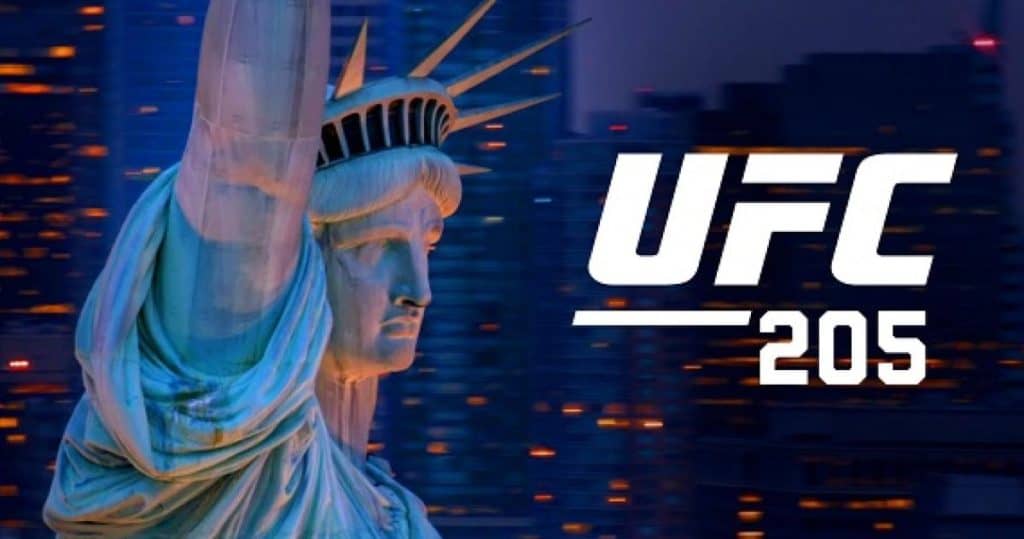 The UFC's New York City Debut
To start things off, UFC 205 will mark the UFC's inaugural show at Madison Square Garden, an arena that the promotion has attempted to hold an event at for years. With the sport finally being legalized in the Empire State last year, the UFC will finally get to take the sport of mixed martial arts to the one of the most infamous arenas in the history of combat sports, and because of that, the card has an added pop to it.
The UFC has promised fight fans for years that once it was able to enter New York, a blockbuster show would soon follow, and it looks as if the promotion has owned up to it's promise with one of the greatest cards of all-time.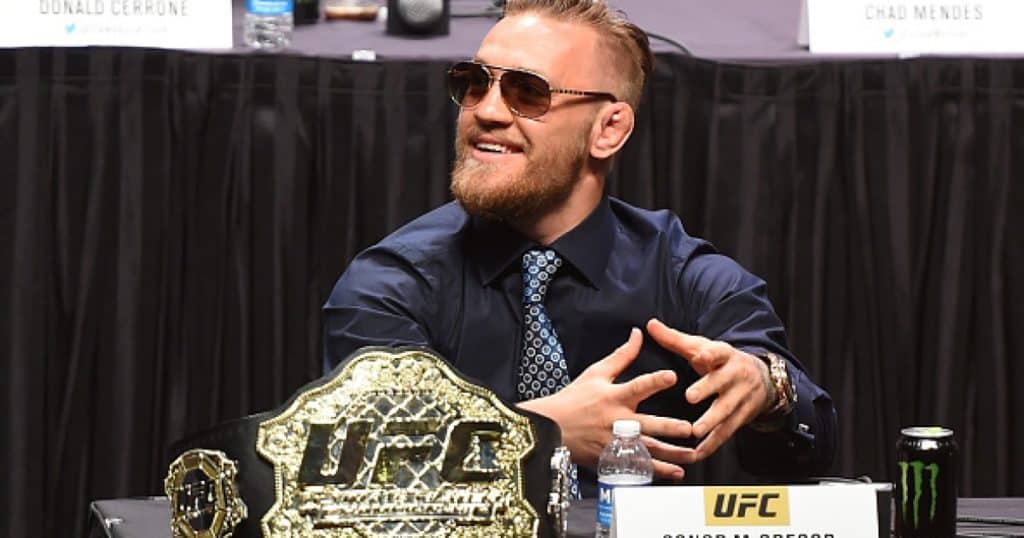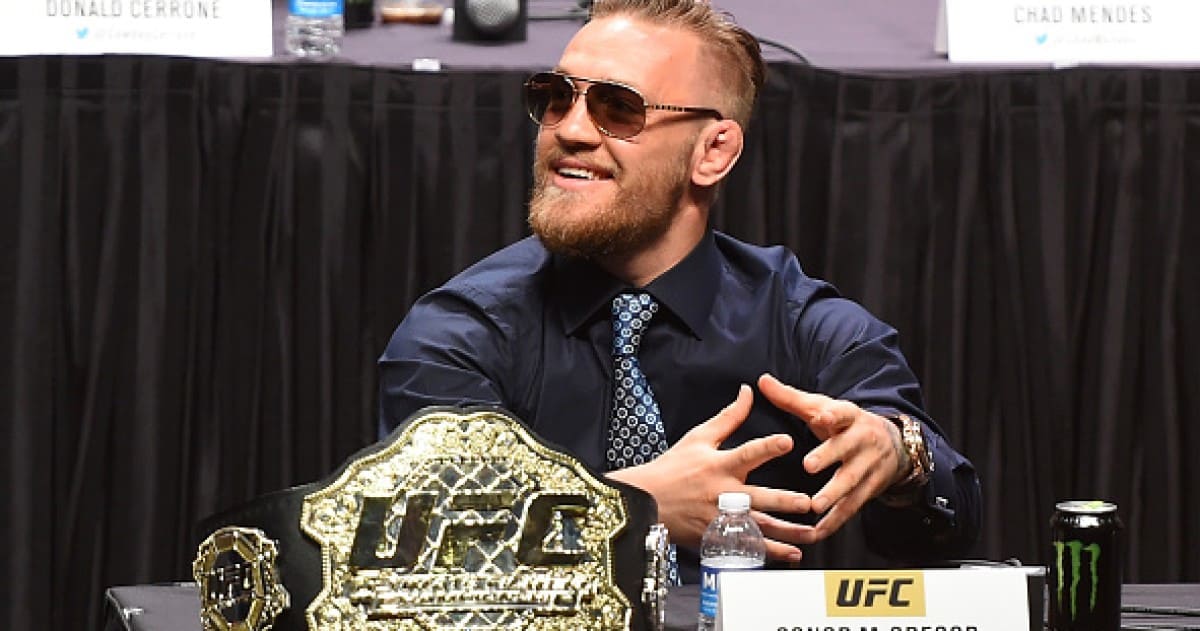 Ending The UFC's Biggest Year Off With A Bang
After a very lucrative 2015, the UFC was looking to continue it's financial success in 2016, and it did so with arguably the best year in promotional history. To provide some statistics, the UFC's all time pay-per-view record was broken at March 5's UFC 196 and then once again broken at August 20's UFC 202, factors that have undoubtedly brought the UFC millions and millions of dollars. Due to it's success early in the year, the UFC could have easily taken it lightly to end the year off, but instead it will end the year off with a bang, providing fight fans with a card that seems only imaginable.
And ironically, the man who headlined both UFC 196 and UFC 202 will be headlining UFC 205, making it that much bigger. With that being said, let's dive into the fights that make up this massive card.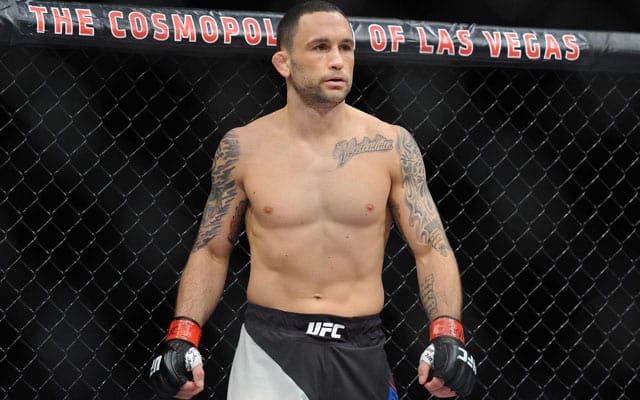 The Prelims
To truly see and appreciate the magnitude of this card, we can look no further than the prelims, as the prelims, which are undoubtedly the best set of prelims in promotional history, could possibly even serve as a fight night card on UFC Fight Pass or FOX Sports 1.
The first two prelim bouts will take place on Fight Pass, as Liz Carmouche battles Katlyn Chookagian and Jim Miller squares off with Thiago Alves. Carmouche challenged Ronda Rousey for the 135-pound title just a few years back, while Miller and Alves are both well-known veterans not to mention that the "Pitbull" is a also a former title challenger, and these are only the first two fights of the night.
Moving on, the FOX Sports 1 portion of the prelims feature four fights and is headlined by two pivotal fights. In the co-headliner on the prelims, No. 1-ranked lightweight Khabib Nurmagomedov will take on No. 6-ranked Michael Johnson in what is almost undoubtedly a title eliminator bout. The feature prelim bout will then play host to a featherweight clash between former lightweight champion and former 145-pound title challenger Frankie Edgar and hard-hitting slugger Jeremy Stephens. Either of those bouts could headline a fight night card, yet they didn't event make the cut for UFC 205's main card.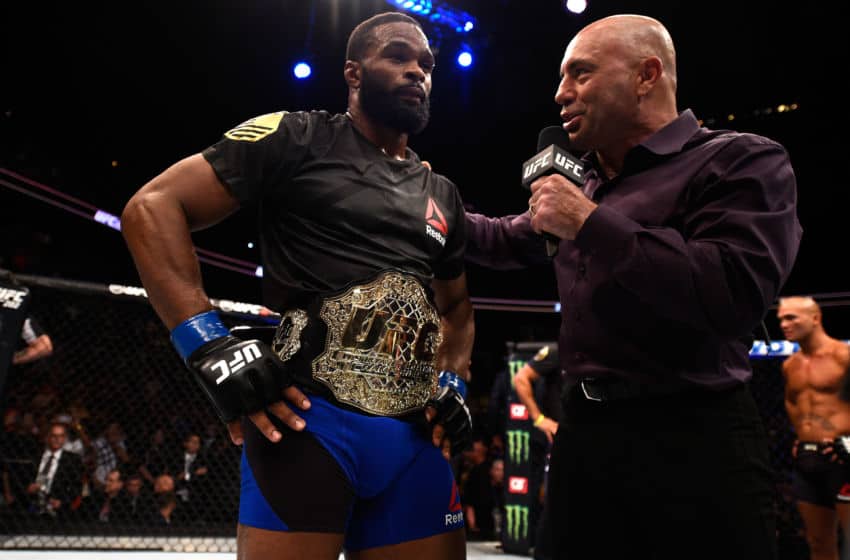 Three Title Fights
Moving on to the main card, we must acknowledge that this card will be headlined by three title fights, something that's never happened before in the UFC.
First up is a strawweight title fight between champion Joanna Jedrzejczyk and Karolina Kowalkiewicz. Not only is "Joanna Champion" one of the most entertaining titleholders in the sport, but this bout will feature a clash between two undefeated Polish combatants fighting for 115-pound supremacy.
In the co-main event, newly crowned welterweight champion Tyron Woodley will take on rightful No. 1 contender Stephen "Wonderboy" Thompson, a man who has won an incredible seven straight. The bout is also quite intriguing from a stylistic standpoint, as Thompson represents a man who very well could be the best striker in all of MMA, while Woodley packs vicious power in his right hand backed by a decorated wrestling background.
And then there's the main event, which features a champion vs. champion bout as lightweight king Eddie Alvarez takes on 145-pound titleholder Conor McGregor.
More on this fight in our final reason…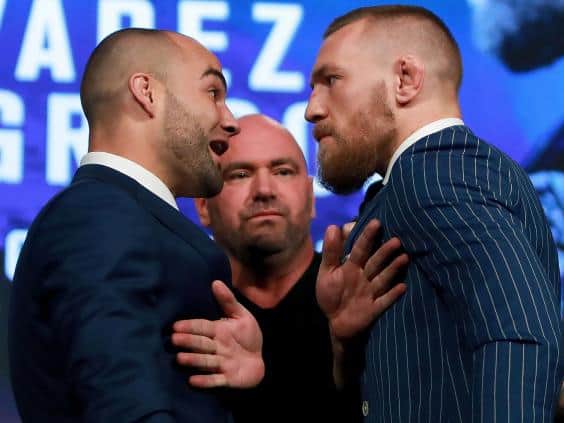 A Chance At History
While some may argue that the main event of UFC 205 doesn't make sense from a rankings standpoint, it was simply too massive to pass up, as history could possibly be made. By challenging Alvarez, McGregor will attempt to become the first man in promotional history to simultaneously hold two titles at one time, and it may end up being one of the biggest fights of all-time because of this.
Stylistically, Alvarez's well-rounded game, undeniable durability, and valuable experience match up intriguingly with McGregor's movement, unique striking, and devastating power.
Also, there's simply no one else who could headline such a card other than the brash and outspoken Irishman.
Do you feel as if UFC 205 is the biggest UFC card of all-time?