At this point, it seems as if Conor McGregor will always have doubters, but we've also learned that he often silences these doubters, and he did just that at Nov. 12's UFC 205 when he scored a dominant knockout victory over Eddie Alvarez to become the first fighter in promotional history to hold two titles simultaneously.
As always, McGregor now has a lot of options waiting for him, and it's unclear what his next move will be, but we can take the time to speculate on how his future will play out. With that being said, let's take a look at five potential opponents who could perhaps stop the motor-mouthed Irishman: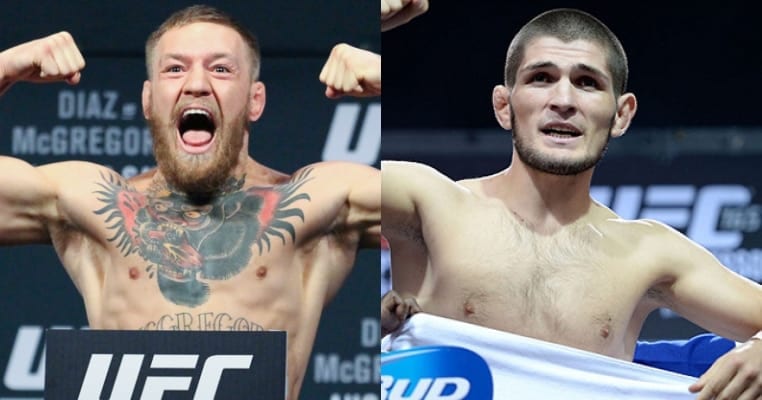 Khabib Nurmagomedov
Starting at lightweight, McGregor could potentially next defend his newly acquired 155-pound strap against undefeated top contender Khabib Nurmagomedov, and if he does, he may have his hands full.
"The Eagle" is the owner of an incredibly impressive 24-0 professional record that includes 8 knockouts and 8 submissions. He's also 8-0 in the UFC.
The main reason why Nurmagomedov may have a strong chance to defeat McGregor is due to his world classing grappling skill set. The Russian is without question one of the best wrestlers in the UFC, and he has found success dragging his opponents to the mat where he is relentless with ground-and-pound and submission attempts. Wrestling has always appeared to be the "Notorious" one's weak point.

On the contrary, however, Nurmagomedov has shown that he's hittable, and if McGregor's left hand lands, "The Eagle" could find himself in trouble.