While it may not have inspired the hype of a UFC pay-per-view (PPV) event (which have been failing majorly lately), last night's (Sat., March 11, 2017) UFC Fight Night 106 from the Olympic Training Center in Fortaleza, Brazil, delivered one of – if not the – best top-to-bottom mixed martial arts (MMA) events of the year thus far.
The card featured a changing of the guard when a young, up-and-coming contender beat an aging legend, another legend showing he can still compete with the best, and the far and away best knockout of the year, among other highlights.
Overall the card delivered an action-packed night of bouts where several fighters made extremely strong cases for their prospects going forward. Let's take a look back at the five biggest takeaways from the entertaining event.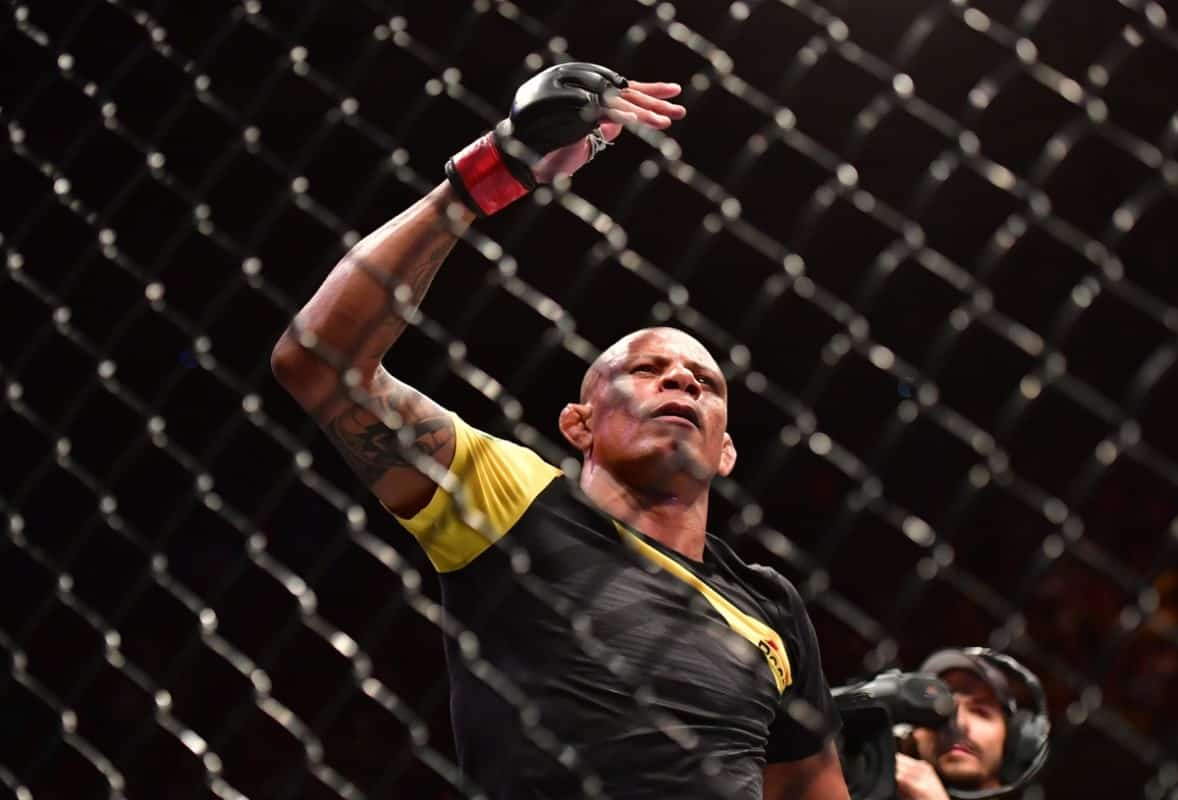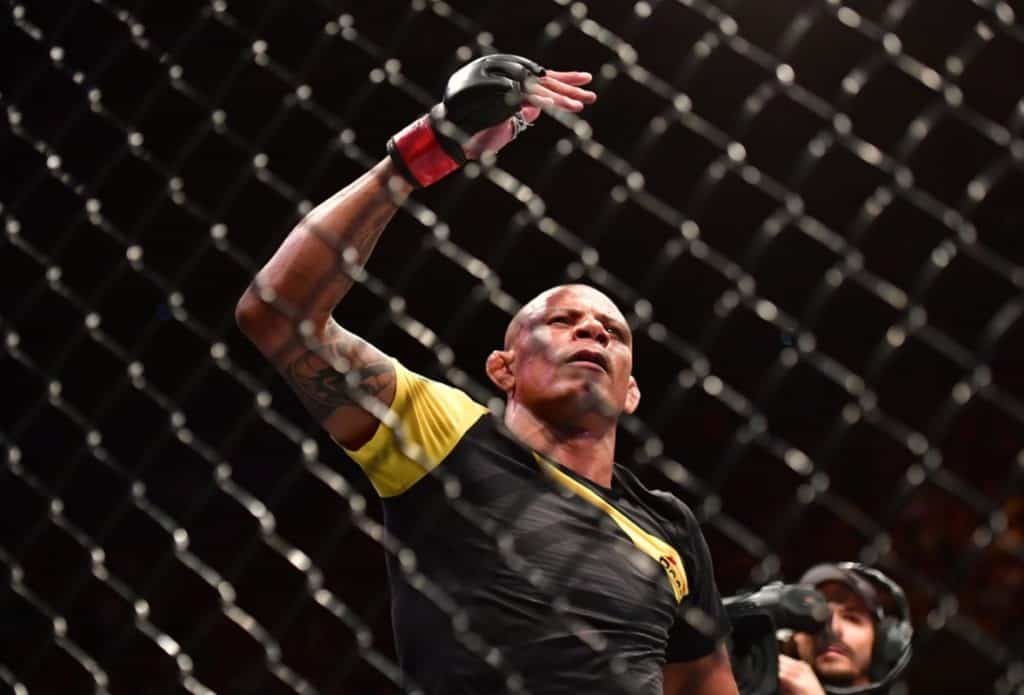 5.) Alex Oliveira has a permanent home at 170 pounds:
Energetic Brazilian Oliveira had some questions to answer after his first bout against Tim Means was declared a no contest due to illegal knees, and he accomplished that goal in impressive fashion by finishing 'The Dirty Bird' with a flawless gameplan in his home country. 'Cowboy' was aggressive with effective wrestling from the opening bell, and it opened a path for Oliveira to use his slick submission skills to win the bout with a fight-ending rear-naked choke in the second round.
Like his American 'Cowboy' counterpart (whom he lost an exciting bout to last year), Oliveira has benefitted from fighting up a weight class after depleting his body to make the lightweight limit of 156 pounds. That's a good thing, because he missed weight before his last lightweight bout and has a short leash in that regard. As of now, it appears to be a blessing in disguise, with Oliveira looking strong and dangerous at 170 as he improves with each passing contest. It's going to be exciting to watch the ultra-active brawler attempt to rise up the ladder in arguably the toughest division in all of the UFC.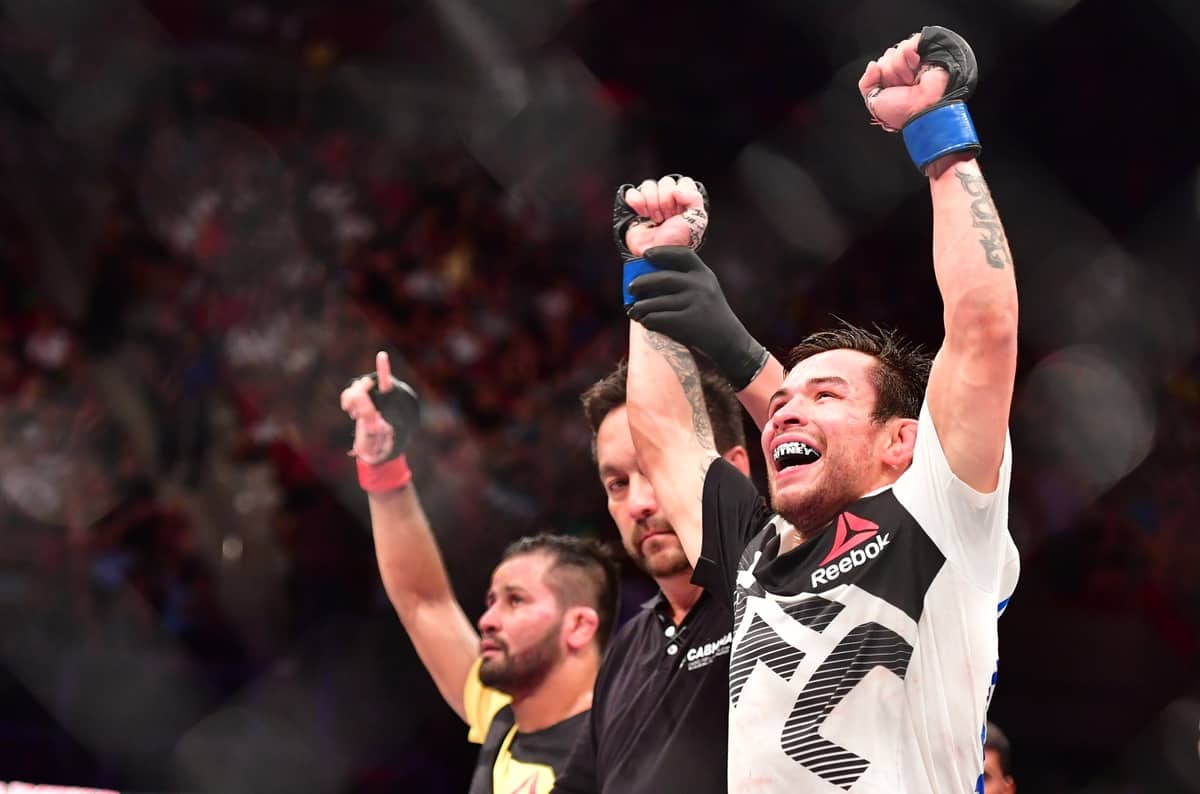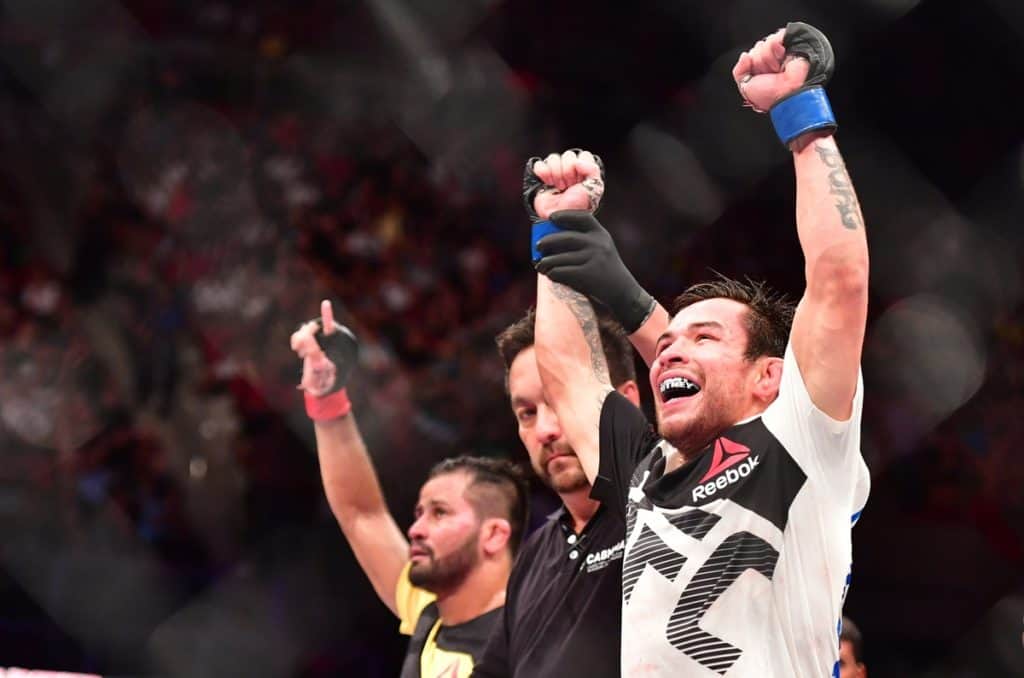 4.) Ray Borg is a title contender:
Competing in possibly shallowest division in MMA due to champion Demetrious Johnson's pure dominance, rising 23-year-old prospect Borg's performance versus No. 3-ranked Jussier Formiga was lost amidst a sea of earth-shattering knockouts last night. But it can't be denied, as the 'TazMexican Devil' could have been behind on the scorecards in a close bout only to turn the tables with a late surge by bloodying Brazilian veteran Formiga with a vicious streak of elbows.
He faced and beat an extremely tough, seasoned fighter in one of the most hostile places to fight, and for that, he's most certainly close to the title shot he called out for afterward. Johnson will meet Wilson Reis in April, and beyond that, there simply aren't many legit match-ups for "Mighty Mouse" outside of a debatable third match-up with Joseph Benavidez.
Borg's nickname might need a little work, but it's obvious he has arrived as one of the finest flyweights in the UFC.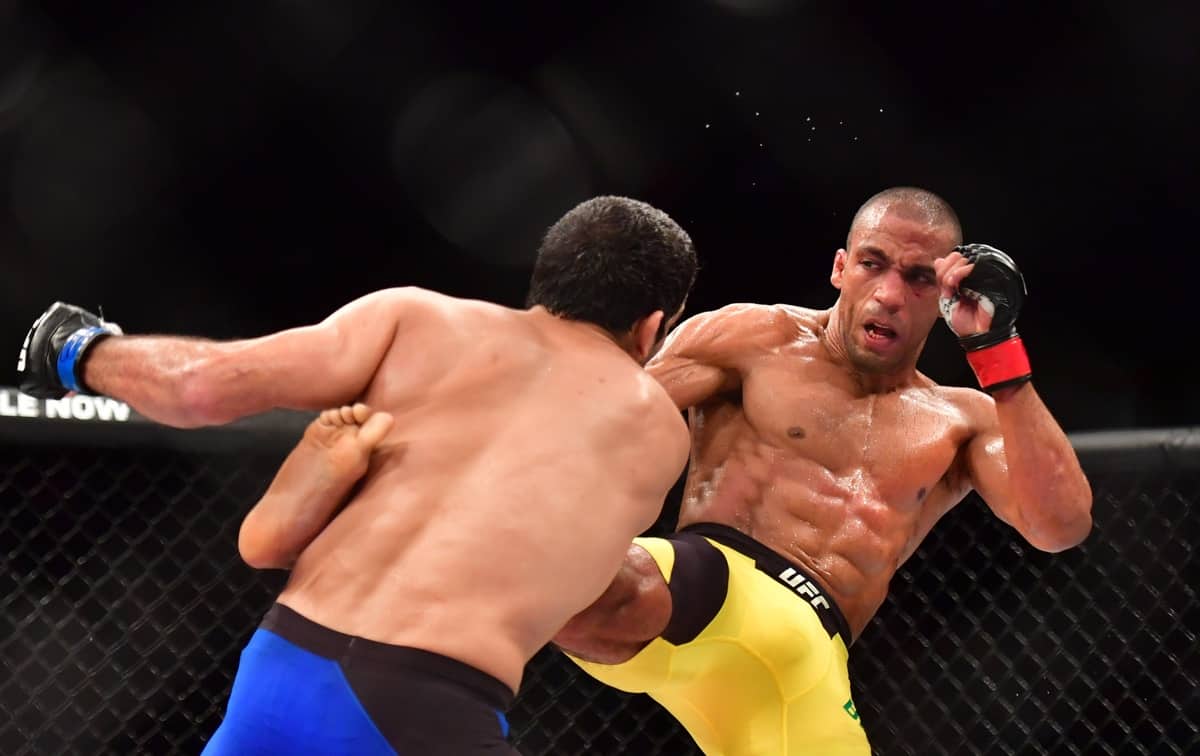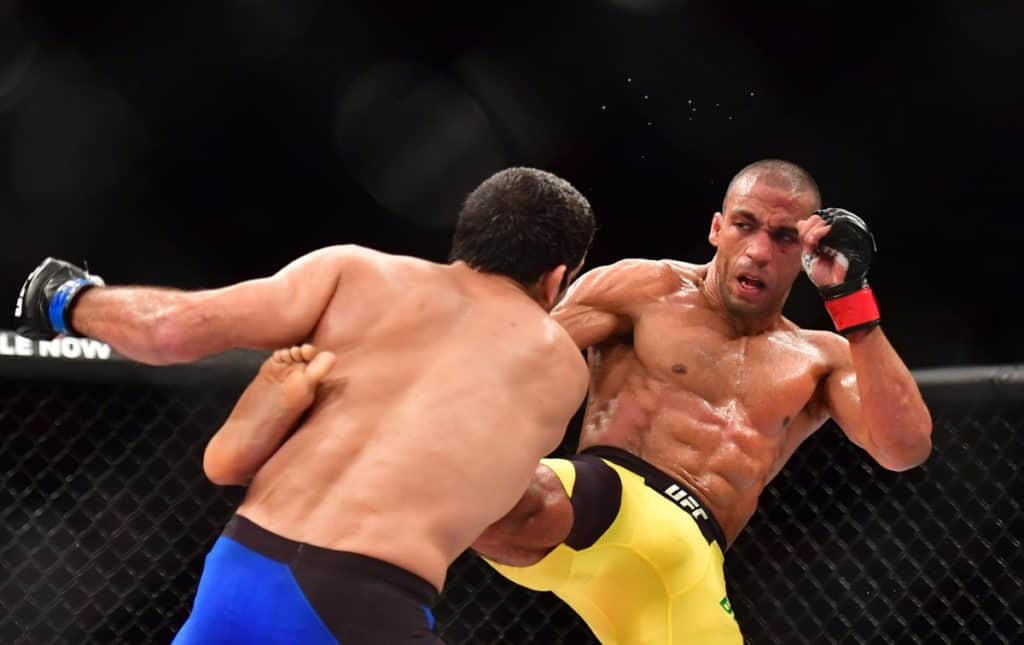 3.) Edson Barboza may be MMA's best pure striker:
It isn't anything we haven't heard about the ultra-smooth, ultra-talented Muay Thai aficionado before, but Barboza may have cemented himself as the best overall striker in MMA last night with a vicious-yet-beautiful jumping knee KO of Beneil Dariush. It was even more impressive considering Kings MMA product Dariush was bringing the fight to Barboza in Brazil, and "Junior" even looked a bit taken aback by his brash aggressiveness.
But as he tends to do, Barboza found a home for one of the most perfectly-timed shots you'll ever see (watch it here), shutting Dariush's lights off to win his third straight versus a fighter who had only been previously knocked out once, and also one of the most iconic highlight reel finishes in MMA history. Yes, it was that perfect.
Barboza probably deserves the title shot he called for after his latest video game-esque win, but with divisional champ Conor McGregor chasing Floyd Mayweather, the prospects of that seem unlikely for anytime soon. Meanwhile, Barboza will be set for a big fight as possibly the best stand-up fighter in MMA today.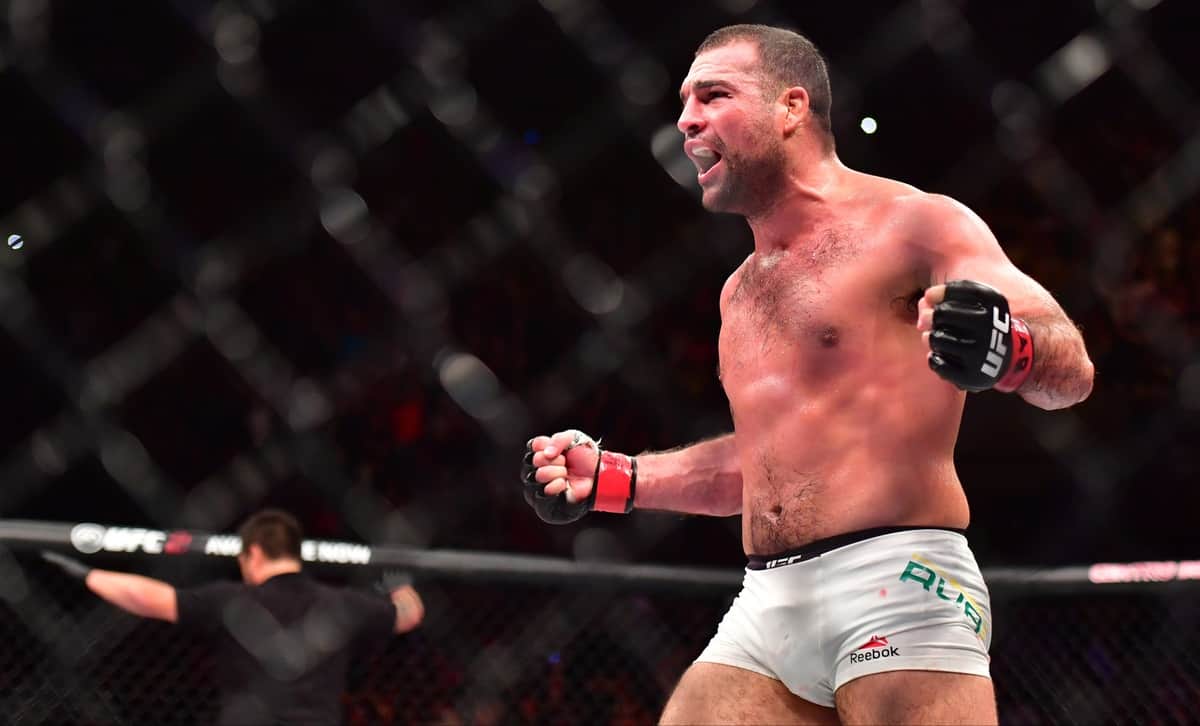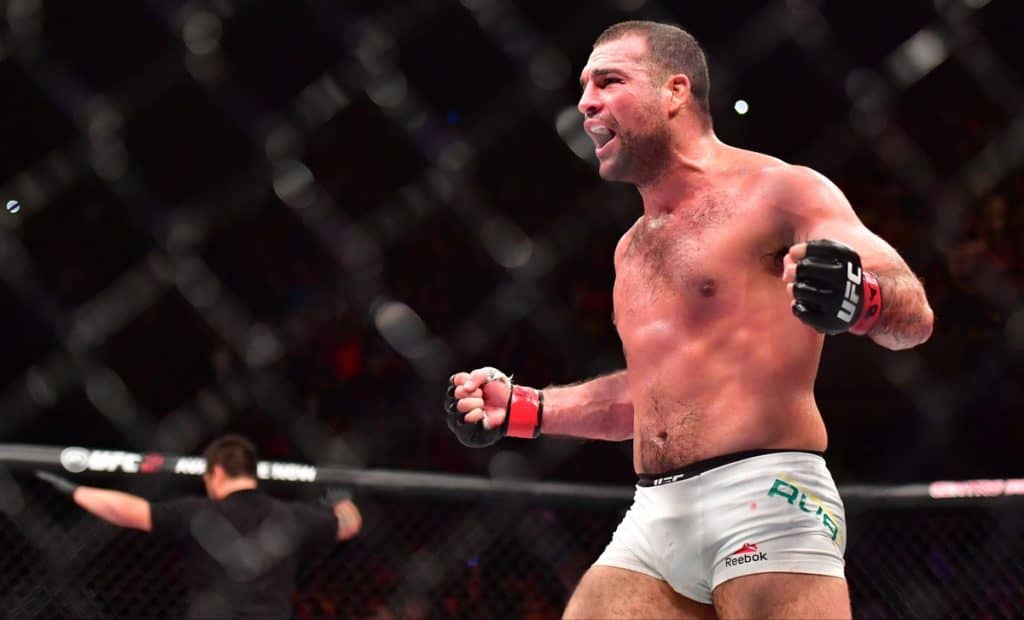 2.) Shogun is still in the shallow 205-pound mix:
Former UFC light heavyweight and Pride Middleweight Grand Prix champion Mauricio "Shogun" Rua was nearly written off after losing four out of five bouts from late 2012 to late 2014, but he stopped Gian Villante in the third round of an entertaining back-and-forth bout in Fortaleza to win his third straight after failing to previously win more than two fights in a row in the UFC, so it can no longer be denied that he's still viable in a 205-pound cupboard lacking legitimate contenders. Rua may not fight his way back to a rematch with former champion Jon Jones or current champ Daniel Cormier, but he can no doubt provide some entertainment for new and old fight fans alike in a division that needs it desperately.
After countless operations, he's not the bulldozer he bum-rushed the fight game as a 23-year-old machine in 2005, yet Rua has refined his game to be more patient and technical, two aspects it never would have been described as during his Pride run or early UFC days. The Brazilian knockout specialist showed up he has one last run left in him last night.
And he's in the right division to do it.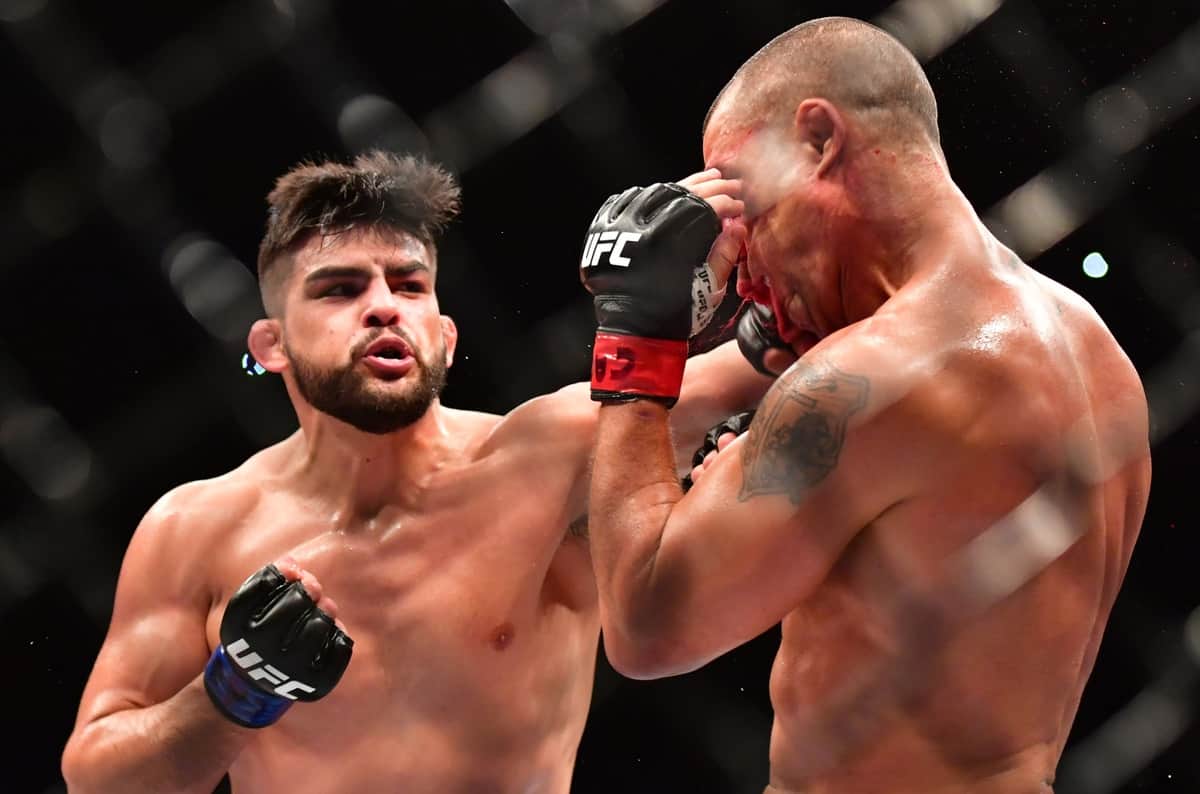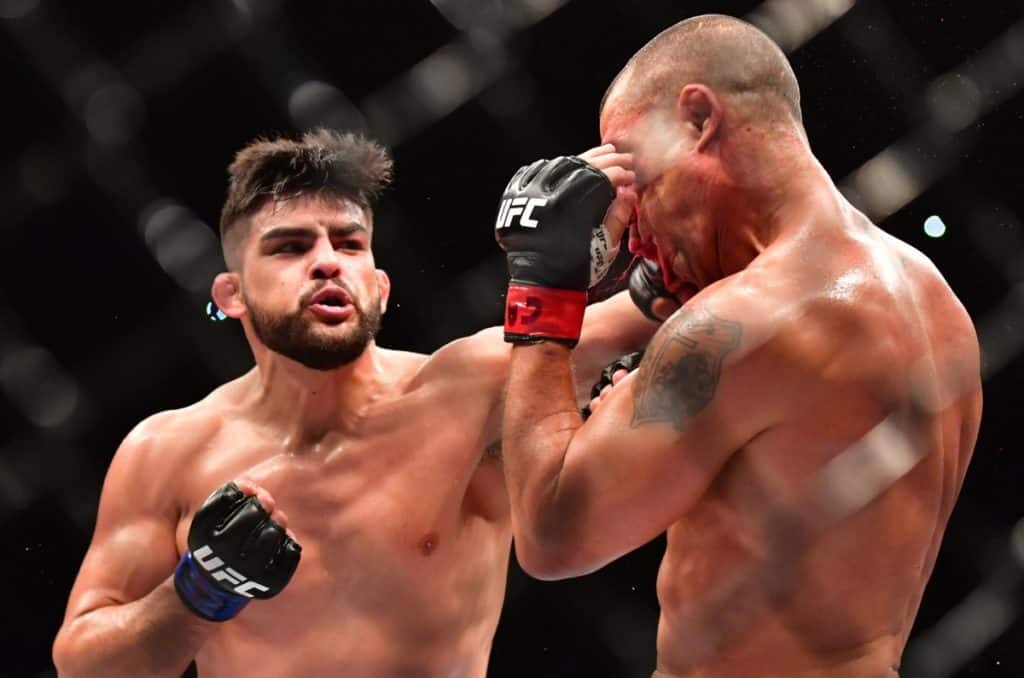 1.) Kelvin Gastelum's future is bright – but still uncertain:
After he made a splash at 185 pounds by knocking out Tim Kennedy following repeated issues making the welterweight limit of 170 pounds, 25-year-old TUF winner Gastelum picked up by far the biggest win of his young MMA career when he decimated former champ Vitor Belfort with a huge punch and some fight-ending ground and pound after dropping 'The Phenom' in the first.
The victory was both solid and impressive, yet it doesn't actually tell us exactly where Gastelum stands in comparison to the Top 10 of the talented 185-pound landscape. Beating Belfort, a fighter who looks like half the man he was during his controversial TRT-fueled run of 2013, isn't what it once was, and Gastelum has also discussed another attempt at welterweight.
It can't be denied that Gastelum has looked nothing but lethal and efficient back at 185, yet his two wins were over formerly big names who were obviously on their way out in Kennedy, who retired after their fight, and Belfort, who said he will retire (and he certainly should) after one more. He may be one of the division's best young prospects, but Gastelum didn't do himself any favors by calling out fading longtime former champion Anderson Silva for yet another name bout that does nothing to show us just how far he can go.
Something tells me we won't be seeing that bout. Instead, the UFC may look to book him against a more dangerous contender to see if he can truly rise up to the top in a division where he clearly lacks the size of some of the top-ranked fighters. The UFC may choose to bring him along more slowly, too, yet continuing the "Legends' Ass-Kicking Tour" he spoke of after his victory last night isn't the best course of action for a potential star in the young Yuma, Arizona native.