Three new champions in one night, a card chock-full of finishes; UFC 217 had it all. From longtime former welterweight champion Georges St-Pierre's triumphant return to several other unbelievable upsets, Saturday night gave us a ton to work with.
Saturday night marked the UFC's return to Madison Square Garden following the wildly successful UFC 205 last year, and their sophomore effort proved to be just as successful.
With so much to break down and analyze, check out our five biggest takeaways from UFC 217!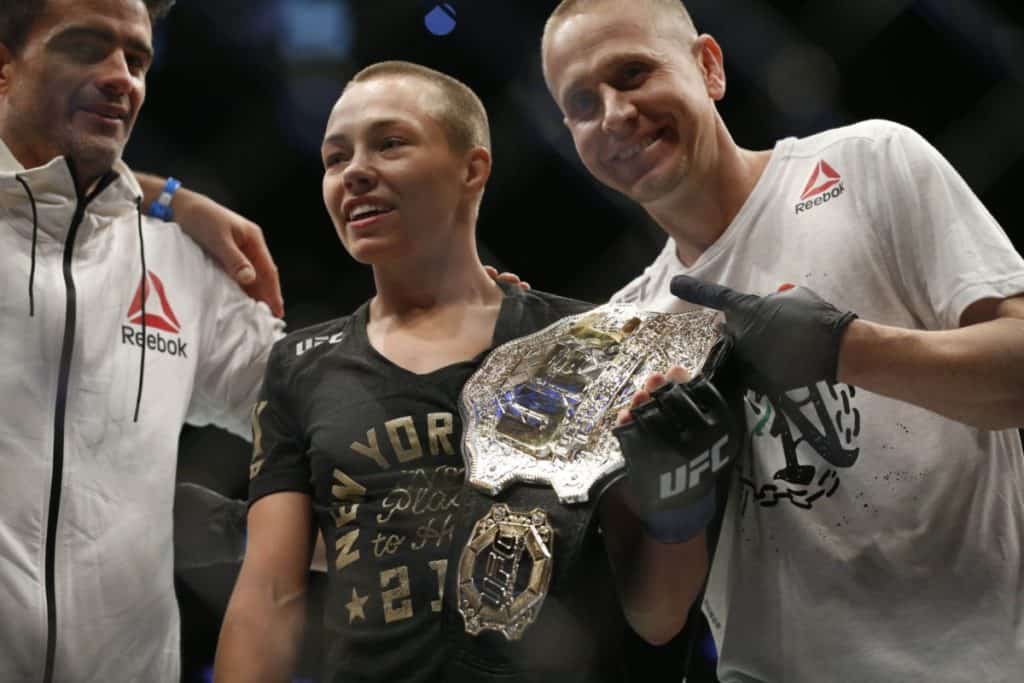 5. Three New Champions In One Night
UFC 217 is one of those events that completely changed the MMA landscape in a single night.
Joanna Jędrzejczyk knocked out in the first round, Cody Garbrandt knocked out in the second round, and Bisping dethroned by third-round submission. That's a lot to process.
With Rose Namajunas, TJ Dillashaw, and GSP now champions, multiple weight classes that had perhaps gotten a bit stagnant are now wide-open for new contenders and champions to take over.
Saturday night was just one of those rare events that turned the MMA world totally upside down, which in the long run will actually prove to be a good thing for the middleweight, bantamweight, and women's strawweight divisions.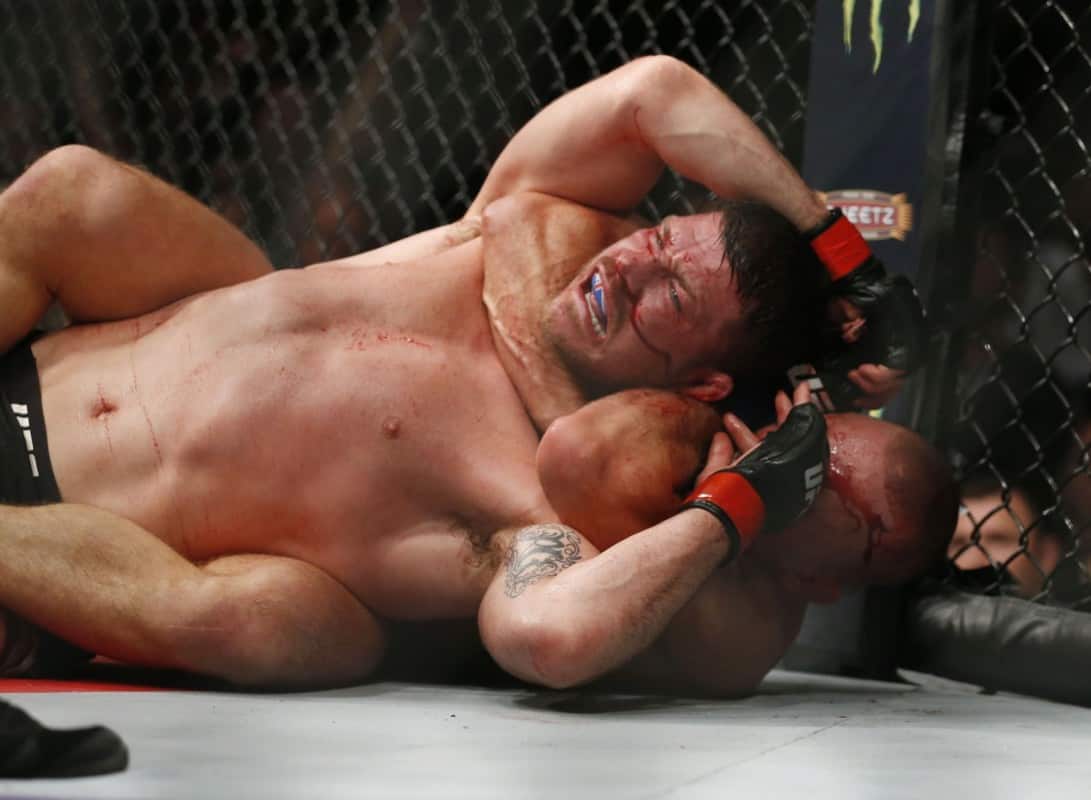 4. The Unpredictability Of MMA
Who would have thought that three champions would be dethroned in one night? Especially Jędrzejczyk and Garbrandt, who had an iron grip on their respective weight classes.
UFC 217 is one of those painful reminders that nothing is a given in this sport and that a sizable betting favorite is not a seal of guarantee for victory.
For those who bet on UFC 217, unless you had a parlay with Namajunas, Dillashaw, and GSP winning, you probably would have lost a lot of cash.
Nothing is sacred or constant in MMA. Just when we've gotten comfortable with a particular champion, an event like UFC 217 comes along and shatters that fragile comfortability.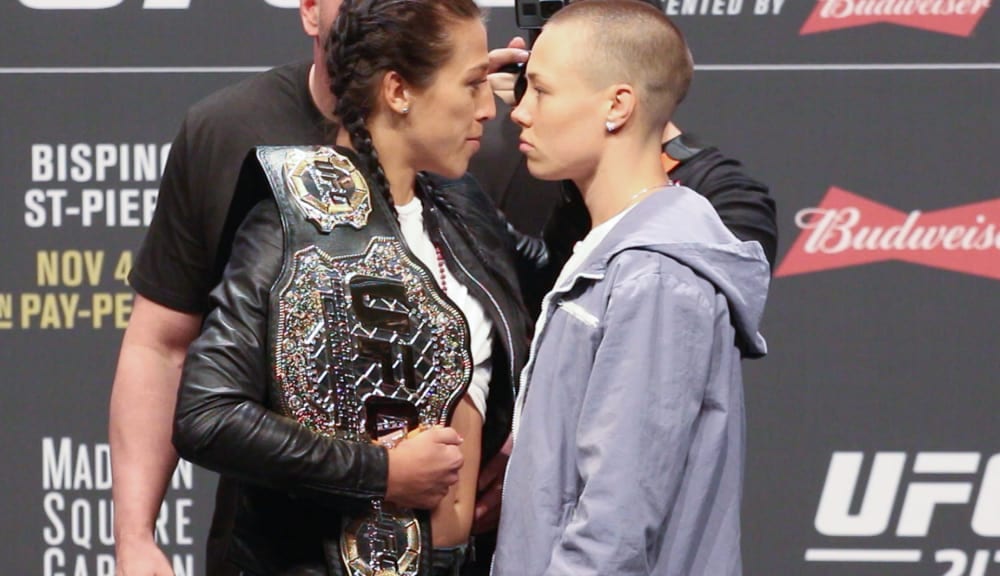 3. Strawweight Stagnation No More
Joanna Jędrzejczyk was an incredible champion, one who reigned supreme over her division with an iron grip.
She was (and still is) so good that fans and pundits alike couldn't possibly see an end to her championship, and then came Rose Namajunas.
"Thug Rose" ignored the champions intimidation and tore right through her with first-round punches, giving some much-needed vitality to a stagnant weight class.
The future is now wide open for the women's 115-pound division, which will only add to the excitement to a weight class that hasn't had a new champion since Jędrzejczyk defeated Carla Esparza back in 2015.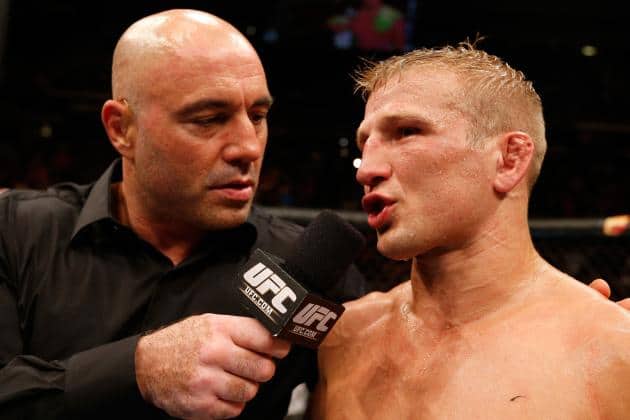 2. Dillashaw Returns To The Top; Calls Out "Mighty Mouse"
TJ Dillashaw is the bantamweight champion once again. After losing his belt the first time around in a highly controversial decision loss to Dominick Cruz, Dillashaw is once again the man to beat at 135 pounds.
After dispatching Garbrandt with a second-round TKO to regain the belt, Dillashaw took the opportunity to call out Demetrious Johnson, who had turned down a fight with him just a month or so prior.
Could Dillashaw be a two-time world champion at flyweight and bantamweight? After his performance on Saturday night, anything seems possible. But the real question is whether or not 'Mighty Mouse' will accept the fight. Either way, it's refreshing to see champions looking to test themselves.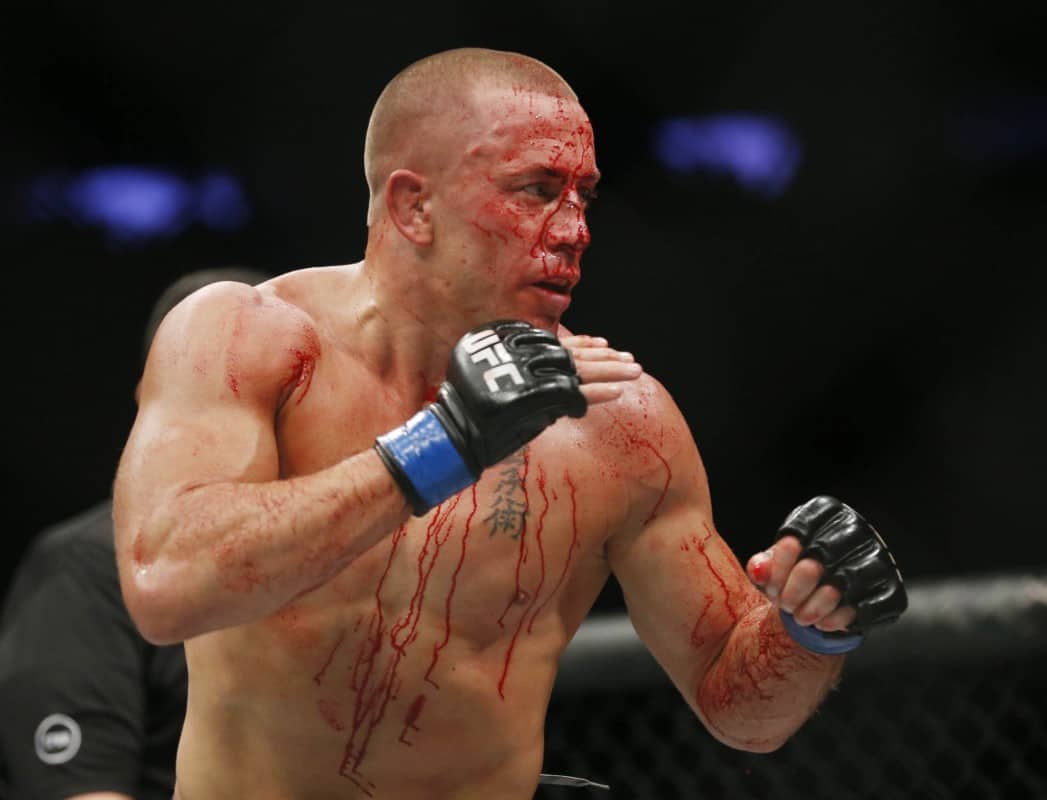 1. GSP Is The GOAT
As the greatest welterweight champion in UFC history, GSP's performance against middleweight champ Michael Bisping was nothing short of spectacular.
The former longtime welterweight kingpin took the fight to Bisping, battering him before choking him out in the third round. It's hard to deny GSP of his place among the MMA greats, especially now that he's a two-weight world champion.
Having never lost the 170-pound belt, the future for GSP's career is wide-open; he could defend his newly won middleweight title against interim champion Robert Whittaker, or possibly return to welterweight to take on Tyron Woodley.
Whatever his next move may be, it's fair to say that St-Pierre has solidified his case as one of the if not the greatest MMA fighter of all time.
Perhaps just as importantly, GSP's return means the UFC doesn't have to rely on Conor McGregor quite as much (at least hopefully), especially with Jon Jones now out of the picture.