The UFC's FOX-aired cards seem to be getting a good deal smaller in scope and quality since the UFC signed over television broadcasting rights to FOX.
The first event featured a heavyweight title fight, something that would entice perhaps more casual fans to eventually order a PPV.
Now, the main cards are extremely top-heavy at best, and not noteworthy at worst. Saturday night was a typical FOX card in 2017/2018; some bright spots and a whole lot of waiting and drawn out fights in between.
Regardless, the UFC landscape has changed again, with a once-great middleweight re-emerging as a top contender and a slew of other changes to the chess game that makes up the UFC weight divisions.
Where do the fighters of UFC on FOX 27 go from here? We broke that down in our list of the five best fights to make following UFC on FOX 27: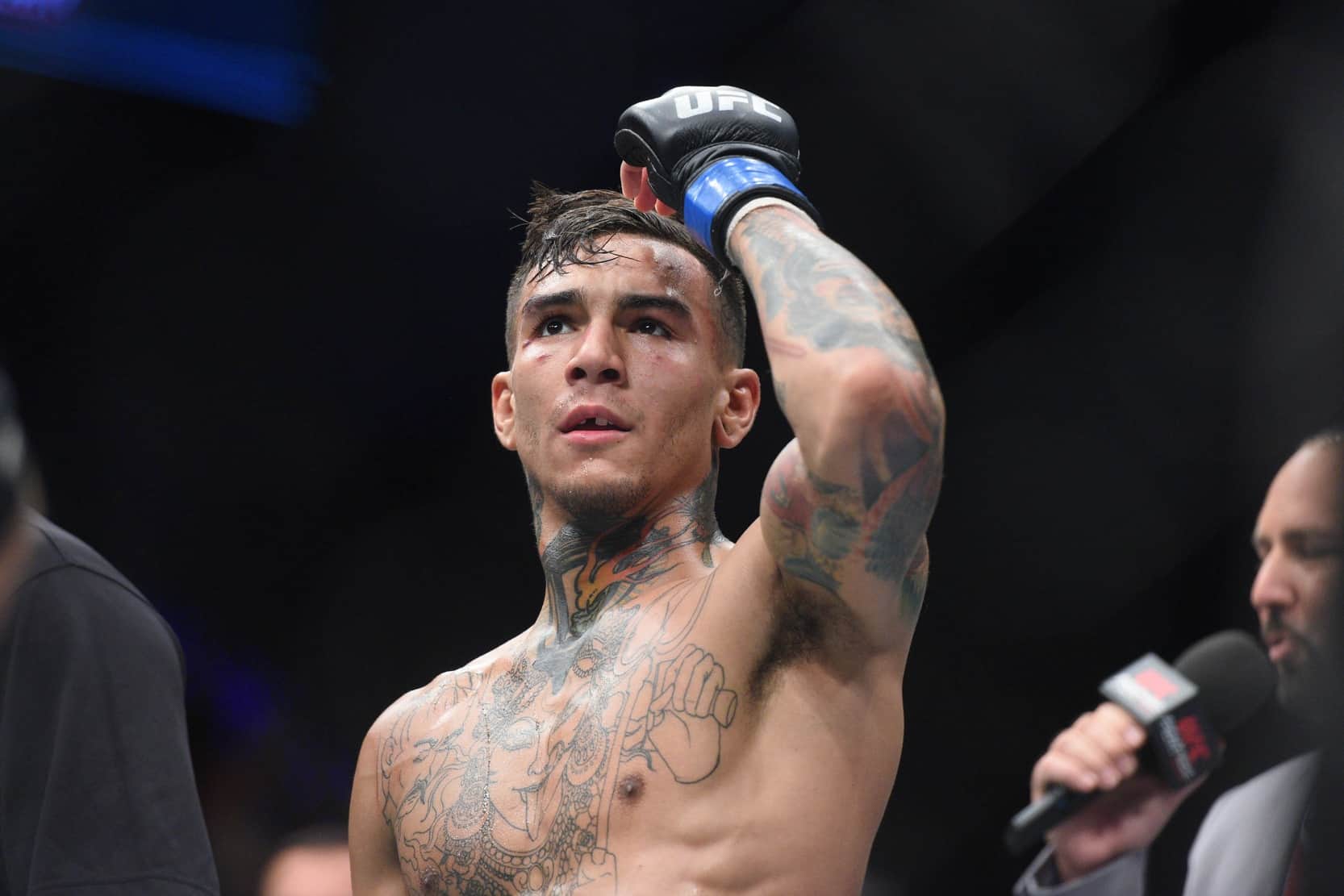 5. Andre Fili vs. Doo Ho Choi
Fili and Choi are two solid but young featherweights who are looking to establish themselves in the division with as much consistency as they can muster.
Choi faltered a bit in his last bout, dropping a TKO loss to veteran Jeremy Stephens, while Fili got back on track with a close split decision over Dennis Bermudez in the UFC on FOX 27 co-main event.
Both men have shown flashes of brilliance during their UFC careers, but have been dealt some stiff competition given their ages and experience.
A fight between the two is perfect for this point and time in their respective careers, and a win for either man woud put them that much closer to the consistency needed to make it to a title shot in a stacked division like featherweight.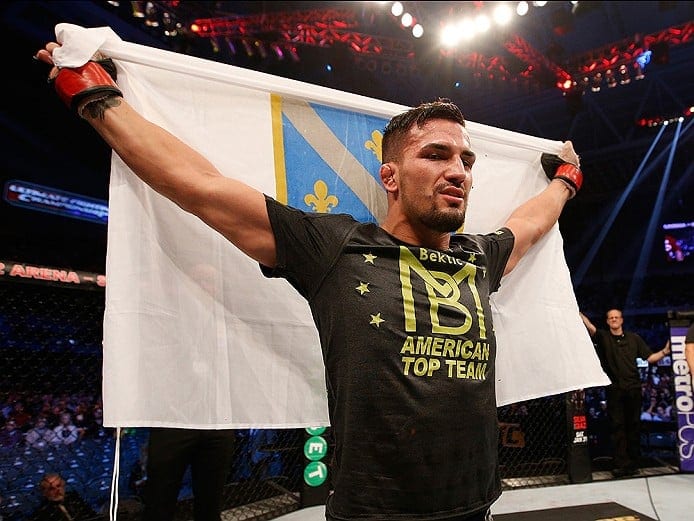 4. Mirsad Bektic vs. Ricardo Lamas
Bektic got himself back on track on Saturday night after the setback he suffered during a tough loss to Darren Elkins at UFC 209.
In his return bout, a thunderous body shot planted Godofredo Pepey in under two minutes into the first round.
It was a much-needed victory and almost as importantly, a much-needed finish. A knockout like that keeps fans interested, and will surely lead him to a bigger name to fight next.
Why not Ricardo Lamas? Yes, he was knocked out by Josh Emmett just a month ago, but Emmett appears to be the real deal. The question is, is Bektic good enough to run through a crafty veteran like Lamas? Only the best of the best have finished him, so it's hard to hold the Emmett loss against him when considering a bout with a still-unproven prospect in Bektic.
But if he can soundly beat Lamas? Then we got a real contender on our hands here.
Even in the loss to Elkins, Bektic was hammering away and winning the first two rounds before Elkins snuck in the upset shot. Bektic could be a much-needed fresh face in an ever-thinning herd of featherweights.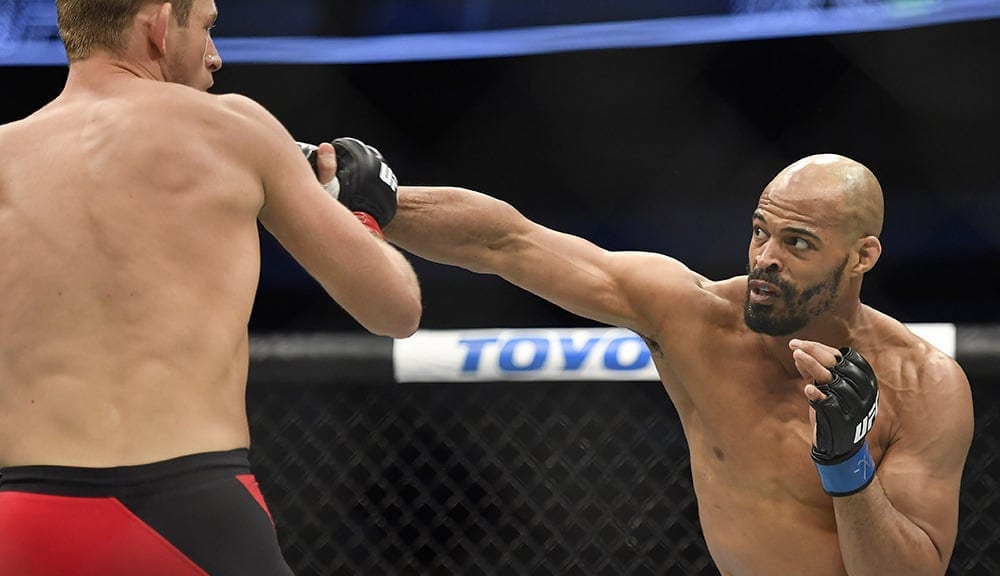 3. Derek Brunson vs. David Branch
Brunson is incredibly gifted as a fighter, but his inconsistency holds him back from the top five of the division.
He shines when the competition hovers around the outside of the top 10, but evidence has shown against Robert Whittaker and now Jacare twice, that Brunson will need to make some serious adjustments when fighting the middleweight division's best.
Despite coming into the Jacare rematch as the betting favorite and riding an impressive two first-round knockouts in a row, still managed to get reckless and eat a head kick similar to the Whittaker fight.
Another step back is in order, and who better to meet him than two-division WSOF champ Branch, who himself faltered against the top in Luke Rockhold last September.
A win for either man would put them right back where they want to be.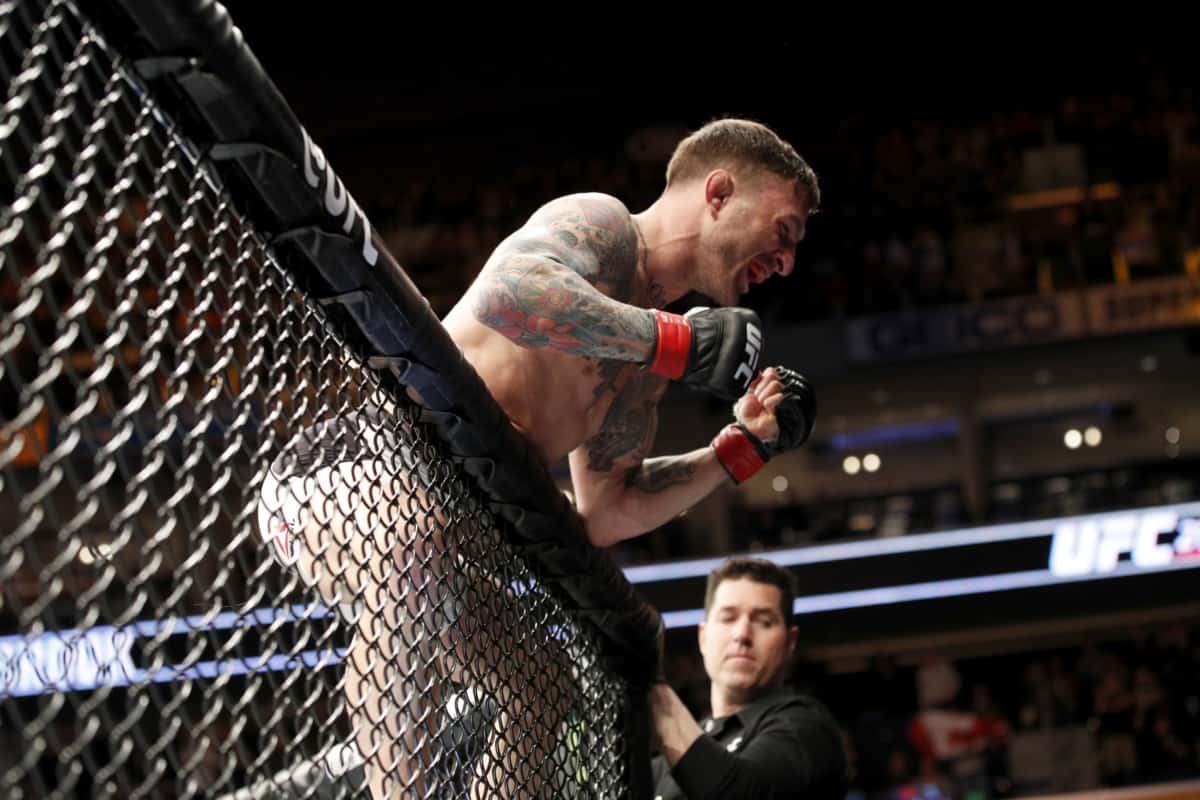 2. Gregor Gillespie vs. Evan Dunham
We may have a bonafide contender on our hands here with Gillespie.
His last fight was a 21-second knockout, and Saturday night he dispatched another victim with first-round punches.
He needs a bigger test at this juncture, and who better to test him then veteran Evan Dunham. Dunham is a veteran who's seen it all, and if Gillespie can beat him convincingly, he's deserving of a spot in the top 15. If not, Dunham will have beaten a hot prospect in an ever-changing division.
It could potentially be a fun fight between two capable wrestlers.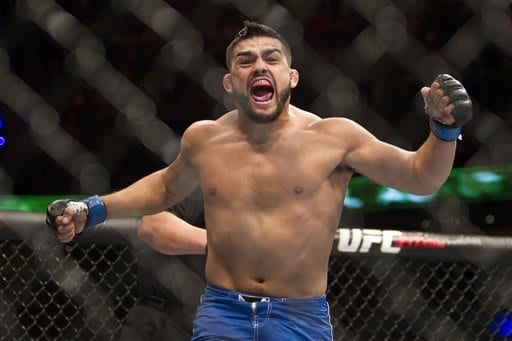 1. Jacare vs. Kelvin Gastelum
Long ranked in the top 5, Jacare Souza scored a much-needed victory against a streaking opponent and can finally shake off the vibes from the Robert Whittaker fight.
Now, in order to continue his quest for a title shot, he will likely have to go through a young gun in Kelvin Gastelum, who just pasted Michael Bisping with a first-round knockout in China last November. Before that, Gastelum knocked out Vitor Belfort in the first round, but that was changed to a no-contest after Gastelum tested positive for marijuana.
Gastelum is going through the old guard like a buzzsaw through butter, and it should be Jacare who proves next that he is still a step ahead, which Bisping and Belfort could not do.
Jacare stands a very good chance at beating Gastelum if you look at Chris Weidman's submission of the young contender. If Weidman can twist Gastelum up, imagine what Jacare would do.
But if he cannot, Gastelum will have another big name under his belt, and perhaps even another knockout victim. Can Jacare separate himself from his fellow 38-to-40-year old fighters by sencding a young power puncher back down the rankings?