EA Sports' UFC 5 video game will let you fight as rugby star Alexander Volkanovski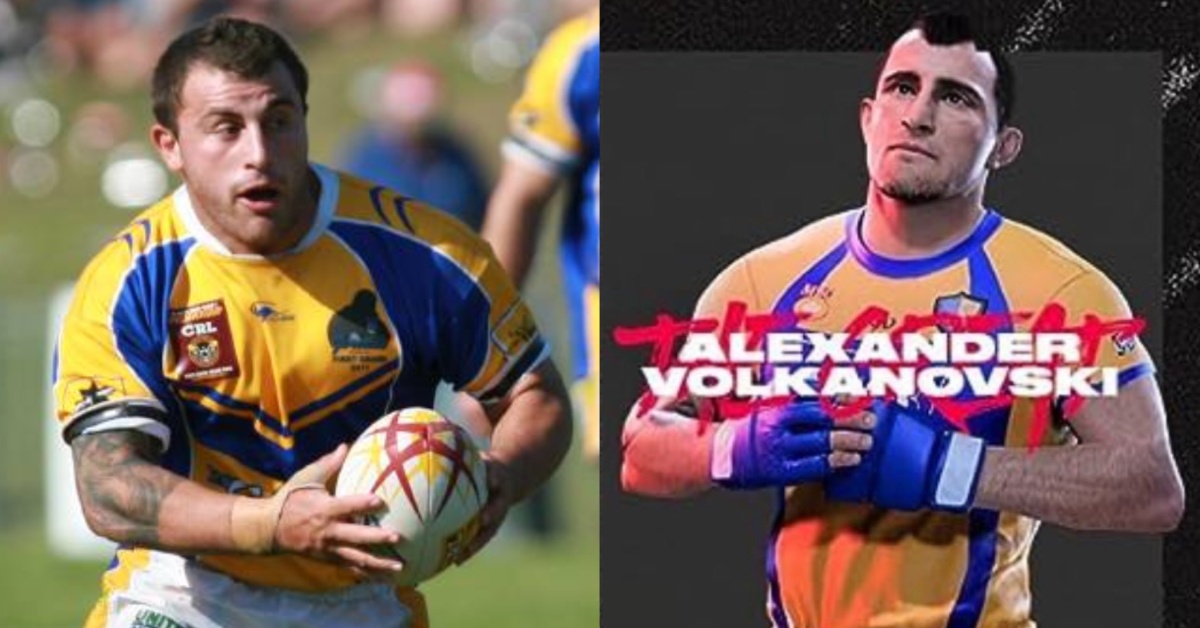 If you've ever dreamed of playing as rugby star Alexander Volkanovski rather than as the current featherweight champion, now is your time.
EA Sports will release UFC 5 on October 27, more than three years removed from the popular game series' previous entry. In addition to the official release date, gamers also learned that the pound-for-pound great will grace the cover alongside former flyweight world champion Valentina Shevchenko.
Since then, details surrounding the game have been slowly trickling out, but perhaps the most interesting one was pointed out by OOC MMA on X (formerly Twitter).
That's right. In UFC 5, you can play as rugby star Alexander Volkanovski instead of the UFC version you've come to know and love over the last several years.
Just as He is Inside the Octagon, Alexander Volkanovski was a Formidable Force on the Pitch
For those unfamiliar, Alexander Volkanovski was a former semi-pro forward in rugby – a position typically reserved for far larger men – and was even heralded as one of the best at his position despite standing at a modest 5'6″. Over the course of his career, Volkanovski helped his team reach multiple grand finals and even won a championship during his time with the Warilla-Lake South Gorillas.
"[His opposition was] three times bigger, and he was the best in the whole league," former Warilla Gorilla teammate Ngatai Hetet told The Athletic. "These guys are heavyweights like Brock Lesnar. Alex would just carry blokes. He would always fend a player off. He was unbelievable. If he had an extra foot, he would definitely be in the [National Rugby League].
"He didn't give a f*** about how big people were. He would just run the ball all day. He had no fear, no matter how big they were. And even if someone twice the size of him started picking on him or tried to fight him, he would clean them up. You wouldn't want to pick a fight with him, no matter how big they were.
"There was a guy named Shrek who was probably the biggest in the league. Almost 7 feet and 150 kilos. He and Alex ended up having a bit of a scuffle, a bit of a fight. Because Alex was so short, he had to jump up to try to punch him in the head. But Alex had no fear. He didn't care how big you were. If you wanted to have a fight, Alex would" (h/t talkSPORT).
Will you be playing at rugby-star Volkanovski when you pick up your copy of UFC 5 next month?