Dustin Poirier plans lightweight stay, UFC return before year's end: 'I'm going to fight again this year'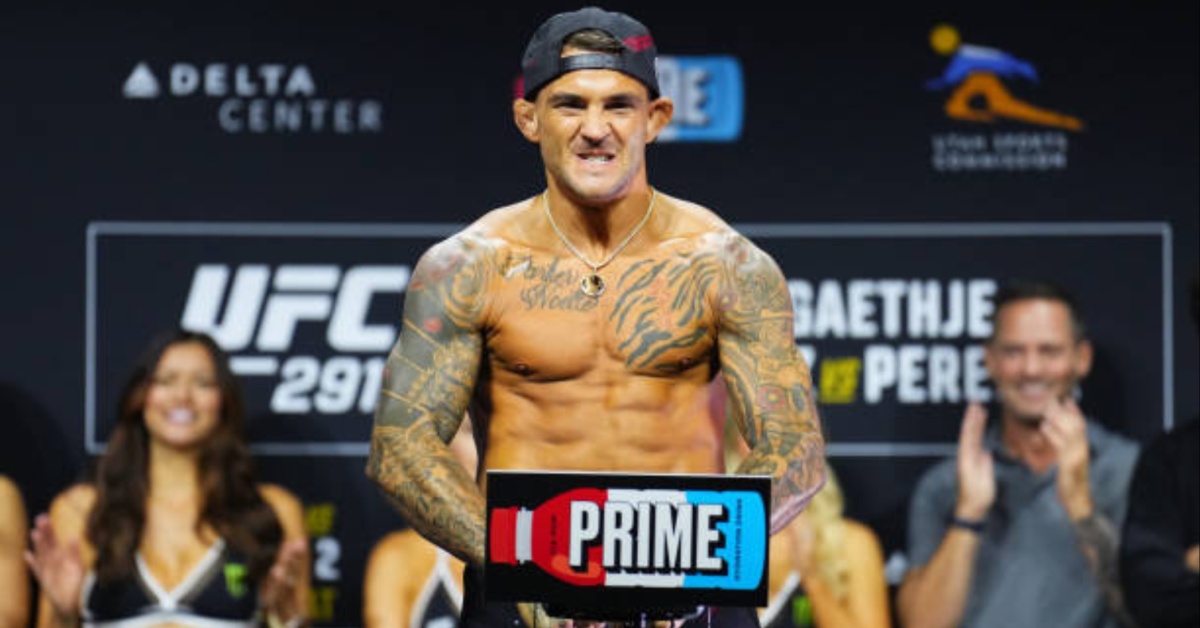 Despite drawing links to a welterweight division move in his Octagon return, former interim lightweight champion, Dustin Poirier has claimed he wants to make a comeback to active competition before the end of the year – at the 155lbs limit to boot.
Poirier, a former interim lightweight champion and current number three ranked division contender, headlined UFC 291 back in July in his most recent outing, dropping a spectacular second round KO loss to fellow former interim champion, Justin Gaethje in the pair's symbolic BMF title rematch, suffering a catastrophic high-kick finish.
And off the back of the defeat, Louisiana native, Poirier weighed up a return to active competition at the welterweight limit, discussing a potential fight with long-time rival, Nate Diaz – whilst also drawing the attention of undefeated welterweight finishing ace, Shavkat Rakhmonov.
Last week, the Lafayette puncher was also the subject of a welcoming offer to the welterweight limit by former title challenger, Gilbert Burns – who suggested an all-Florida clash between himself and Poirier.
Dustin Poirier confirms plans for lightweight stay
However, over the course of the weekend, Poirier provided an update on his fighting future, confirming plans for a lightweight stay, and how he intends to fight again this year.
"I'm going to fight again this year," Dustin Poirier posted on his official X account.
Welcoming a third outing with rival, Gaethje off the back of his rematch BMF title loss to, Poirier maintained following his high-kick knockout loss that he believed he lost to someone he is better than during their UFC 291 re-run in Salt Lake City.
"Khabib (Nurmagomedov) was better than me," Dustin Poirier said. "I lost Saturday [at UFC 291] to somebody [Justin Gaethje] I think I'm better than."
"I was away from home for nine weeks in training camp, you know," Dustin Poirier explained. "I dieted 11 weeks, sacrificed so much, really – was really focused, man, was really, really focused. And felt great – the best I've ever felt. Honestly, the best I've ever felt."
Who do you want to see Dustin Poirier fight in his UFC return?