Brazilian favorite Gilbert Burns calls out Ex-UFC champion Dustin Poirier amid links to welterweight move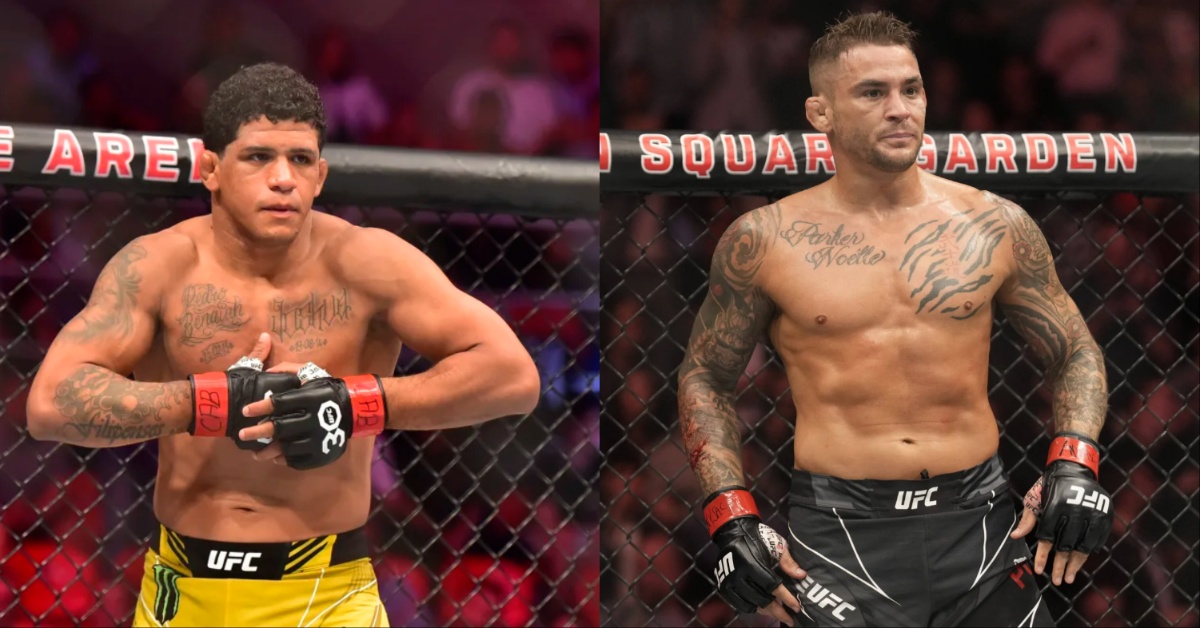 Former UFC welterweight champion, Gilbert Burns, throws his hat in the ring for a potential Dustin Poirier fight.
Following his brutal knockout loss to Justin Gaethje last month, Poirier now finds himself in a slightly awkward position. His dreams of winning an undisputed UFC title have now at least been postponed for some time, but he also does not seem willing to take on the division's up-and-comers.
'The Diamond' is also one of the promotion's bigger names and could also be a part of big non-title fights. With his exciting style and willingness to engage in firefights, there is many fun scraps that the 34-year-old can be a part of.
Poirier seems eager to right his wrongs and get back in the cage in the near future. Talking about the next steps, he names a trilogy fight with Gaethje along with a potential Nate Diaz. the American also mentioned the possibility of moving up to the welterweight division.
"That's another thing. Of course I could make 170 because I walk around heavier than 170, but everybody thinks I'm a f****** huge lightweight," Poirier began. "Trust me, I'm on the mats at American Top Team with a handful of other fighters at 155 pounds who weigh more than me on a normal basis.
"Out of camp, here in Louisiana, if I'm training a couple times a week, I'm high 170s. I'm waking up 178. That's not big. To the average person that might seem like a lot, but in this day and age, lightweights in the UFC, that's not heavy." (H/T MMAFighting)
Gilbert Burns calls out Dustin Poirier
With his name value, it of course did not take long for numerous welterweights to detail there case for a potential fight with Poirier. 
The latest of which was Gilbert Burns, who took to 'X' in to express his interest in the fight.
How would a fight between Dustin Poirier and Gilbert Burns go?