Dustin Poirier optimistic after stunning KO loss at UFC 291: 'We're not at a funeral here, I've already won'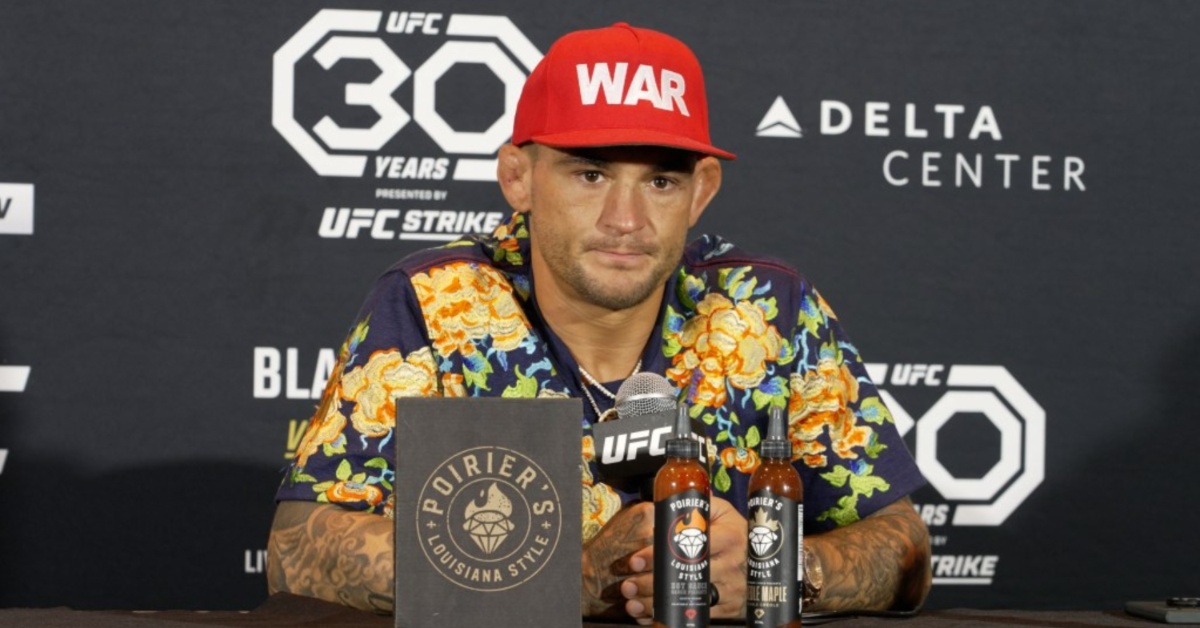 Suffering a spectacular second round high-kick knockout loss to fellow former interim lightweight champion, Justin Gaethje last night, Dustin Poirier admits that while he is upset to miss out on a symbolic BMF championship, "he's already won" during his fighting career – remaining optimistic of a comeback in the future.
Poirier, a former interim lightweight champion and current number two ranked lightweight contender, suffered a thunderous second round KO loss to Arizona native, Gaethje in last night's UFC 291 headliner in Salt Lake City.
The loss returned Poirier back to the losing column, with Gaethje avenging a prior TKO loss to the former during their initial pairing at UFC Fight Night Glendale back in 2018 of last year. 
However, dropping the pair's rematch last night in 'The Beehive State', Poirier was dropped to the Octagon canvas inside the opening minute of the second round, with Gaethje launching with a brutal right high-kick KO – slumping Poirier for a stunning stoppage loss. 
Dustin Poirier optimistic despite UFC 291 knockout loss
And despite seeing former American Top Team training partner and inaugural titleholder, Jorge Masvidal strap the BMF title on his rival, Gaethje, Poirier claimed fans and pundits in attendance did not intend his funeral, as he remains optimistic about a successful comeback.
"It's the theatre of the unknown out there," Dustin Poirier told assembled media after UFC 291. "It's heartbreaking, but I keep coming back – like Pookie, it keeps calling me, I can't stop. So, we'll see what happens, man. I might need another hit, I don't know. I'm just taking it one day at a time, one minute at a time, I don't know. But I'm happy. My life is good, my family is good. My daughter is excited for me to get him – we're not at a funeral here. I've won – I've won life, I've already won – where I'm from, man, I've already run."
"… I really wanted the belt, it sucks," Dustin Poirier explained. "That's a legacy fight for my career. But it is what it is. This is fighting, there is no sympathy. I signed up for it, I knew what I was getting myself into. And that's why we love it, 'cause anything can happen. And it did – this is fighting." 
Who would you like to see Dustin Poirier fight in his return after UFC 291?