Dustin Poirier coy after KO loss to Justin Gaethje at UFC 291: 'I lost to somebody I think I'm better than'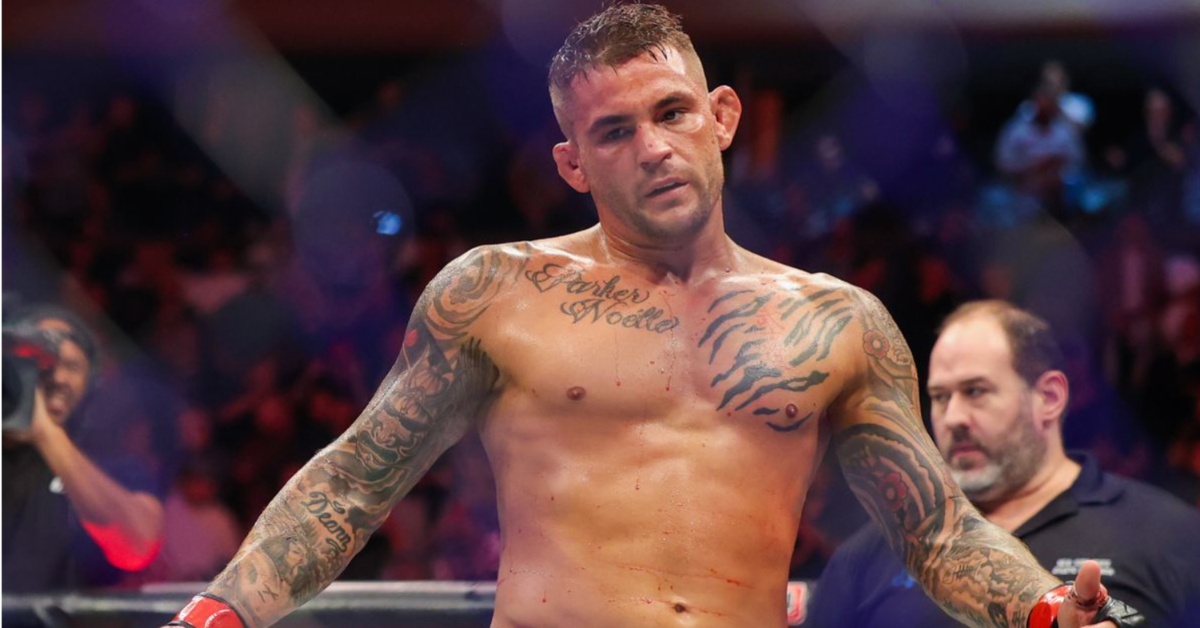 Former interim lightweight champion, Dustin Poirier has claimed that despite his earth-shattering second round KO loss to fellow former interim gold holder, Justin Gaethje in the pair's rematch, he thinks he's "better" than the Arizona native.
Headlining UFC 291 over the course of the weekend in Salt Lake City, Utah, Poirier suffered a stunning second round loss to two-time opponent, Gaethje in the pair's re-run of a 2018 clash in Glendale, Arizona.
Sent to the canvas with a spectacular right high-kick knockout, Lafayette native, Poirier suffered his first knockout defeat to common-opponent, Michael Johnson in a headliner back in 2016.
Rematching Gaethje in 'The Beehive State', Poirier had previously stopped his fellow former interim gold holder in 2018 with a fourth round standing TKO.
Dustin Poirier claims he's still better than Justin Gaethje following UFC 291
Admitting that while fans and pundits in attendance were not attending his "funeral" off the back of his stunning knockout loss to Gaethje at UFC 291, Poirier appears to have a chip on his shoulder regarding the outcome of their re-run, claiming that he believes he's still better than the former.
"Khabib (Nurmagomedov) was better than me," Dustin Poirier said during an interview with MMA Fighting. "I lost Saturday [at UFC 291] to somebody [Justin Gaethje] I think I'm better than." 

"I was away from home for nine weeks in training camp, you know," Dustin Poirier explained. "I dieted 11 weeks, sacrificed so much, really – was really focused, man, was really, really focused. And felt great – the best I've ever felt. Honestly, the best I've ever felt."
Seeing his flawless run of victories in subsequent rematches come to a halt with his high-kick knockout loss to Gaethje over the weekend, Poirier had previously defeated his fellow former Octagon champions, Conor McGregor, Max Holloway, and promotional alum, Eddie Alvarez in resounding rematch outings. 
Do you agree with Dustin Poirier's comments after his UFC 291 loss?