Dustin Poirier welcomes another 'Huge fight' with Conor McGregor: 'I would shut Him up once and for all'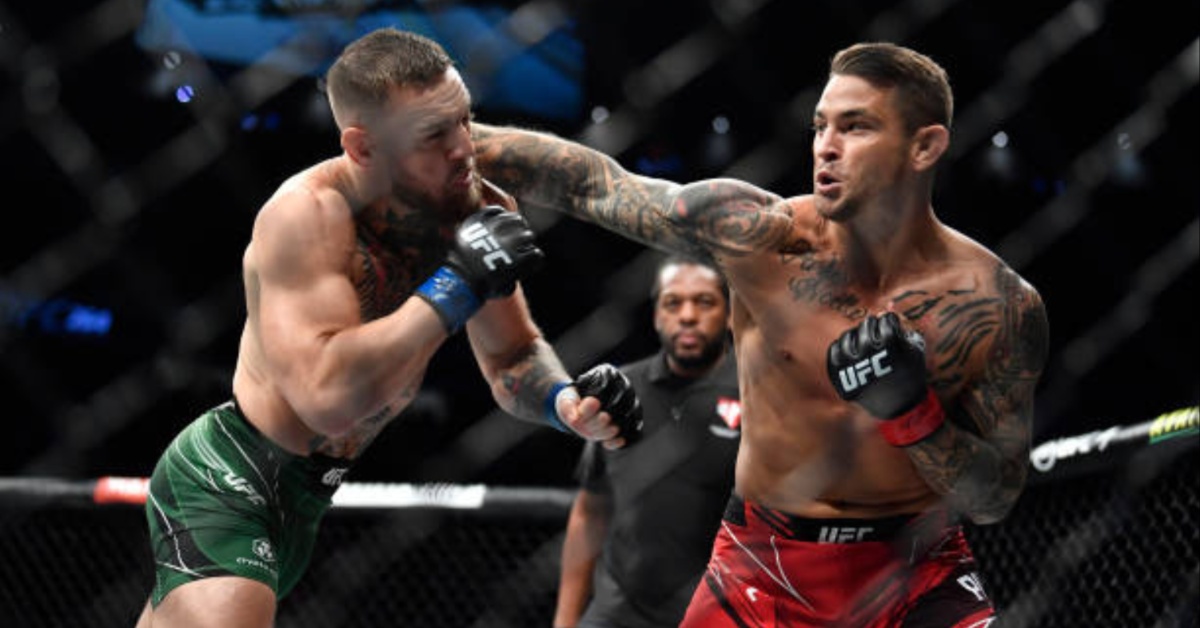 Former interim lightweight champion, Dustin Poirier would most definitely entertain a stunning fourth fight with long-time foe, former two-division champion, Conor McGregor – claiming he would probably accept an opportunity to attempt to shut up the Dubliner "once and for all" amid their UFC spar.
Poirier, a former interim lightweight titleholder and current number three ranked contender, most recently headlined UFC 291 back in July in Salt Lake City, Utah, suffering a massive second round high-kick KO loss to fellow former interim champion, Justin Gaethje in the pair's symbolic BMF title fight rematch.
Himself sidelined since a trilogy rubber match loss to Lafayette native, Poirier back in July 2021, McGregor suffered a fractured left tibia and fibula en route to a first round doctor's stoppage TKO loss at UFC 264.
And addressing the prospect of a whopping fourth fight with Poirier in the future ahead of an expected 2024 return to the UFC, McGregor, who called for an immediate clash with the Louisianan after UFC 264, claimed a fourth bout is a "must" between the two.
Dustin Poirier welcomes fourth fight with Conor McGregor
Reacting to McGregor's comments, Poirier claimed that if he was approached with an offer to fight the 35-year-old for a fourth time, he would likely accept it.
"I probably would [say yes] – try to shut him (Conor McGregor) up once and for all," Dustin Poirier told ESPN during UFC Vegas 82. "But even if I slap his ass around again, he's still going to be chatting. So, we'll see. Is him and (Michael) Chandler official? I don't know what's going on."
"But that's a huge fight," Dustin Poirier explained. "[I'm] 2-1 against him, I don't really see another reason for it, but it'd be a huge fight." 
Would you like to see Dustin Poirier fight Conor McGregor another time?