Conor McGregor eyes 'Unfinished' fight with UFC foe Dustin Poirier: 'Let's be real, it's a must'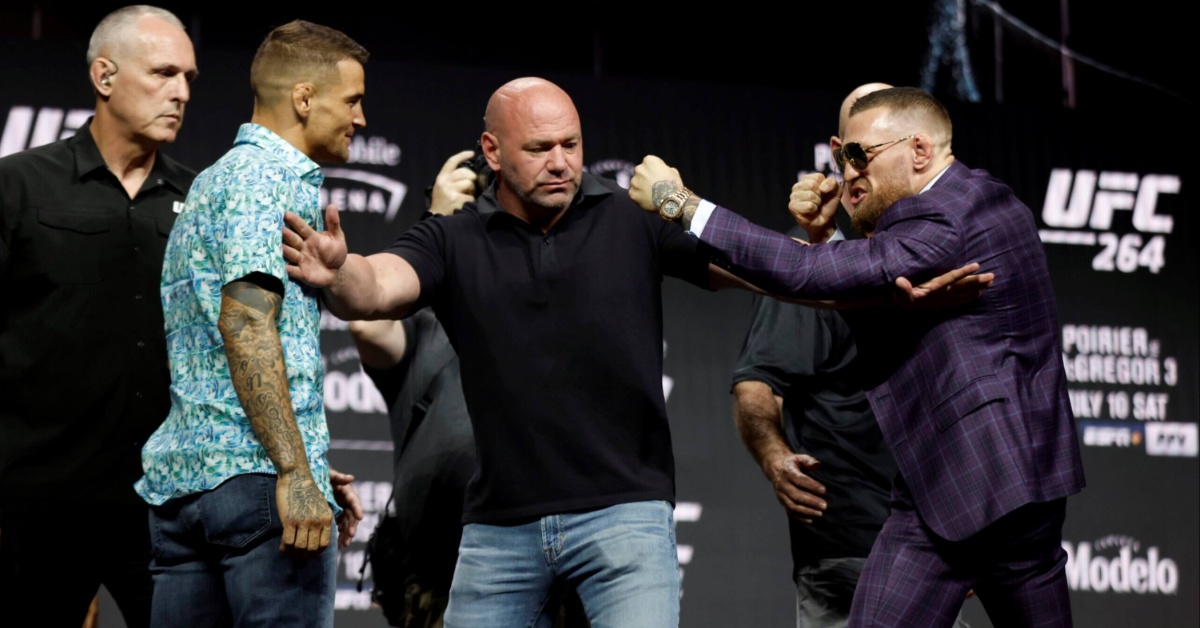 Former two-division UFC champion, Conor McGregor has claimed his rivalry with three-time foe, Dustin Poirier is "unfinished" in the wake of their third fight more than two years ago, claiming that a fourth pairing of himself and the Lafayette striker is nothing less than "a must" in the future.
McGregor, a former undisputed lightweight and featherweight titleholder under the banner of the promotion, has been sidelined from the Octagon since he fought former interim champion, Poirier back in July 2021, fracturing his left tibia and fibula in the pair's trilogy rubber match at UFC 264.
First fighting Louisana native, Poirier back in 2014 at the featherweight limit, McGregor turned in a first round knockout win over the American Top Team staple, before the two squared off at lightweight seven years later.
Suffering his first mixed martial arts knockout loss, McGregor was dropped in the second round by Poirier in Abu Dhabi, UAE, with a slew of follow-up strikes forcing a stoppage loss for the Crumlin native.
Conor McGregor eyes "unfinished" rivalry with Dustin Poirier
And stressing in the immediate aftermath of his loss to Poirier in the summer of that year, that their rivalry was far from over, McGregor has described their litany of fights as "unfinished", claiming another bout must take place during an #AskNotorious session on his social media today.

"Let's be real, it's a must," Conor McGregor posted on his official X account today. "Unfinished."
Expected to fight next year, McGregor has targeted a UFC 300 comeback against former lightweight title chaser and would-be common-foe, Michael Chandler in an earmarked welterweight clash.
Also with sights firmly set on an April return at UFC 300 next year, Poirier has yet to call out an opponent for the monumental event. 
"Right now, my current mindset, I'd fight in six weeks, I'd fight in eight weeks if the fight made sense and I was excited about it," Poirier continued. "Other than that, the chance to fight on UFC 300 is a big feal. I've been in the UFC since UFC 125, I missed 200 I know I'm not gonna be around for 400 – so, it's kind of a cool opportunity if it comes together… UFC 300 is enticing."
Would you like to see Conor McGregor fight Dustin Poirier in the future again?