Dricus Du Plessis stokes rivalry with Israel Adesanya: 'He's referred to himself as a Kiwi, Chinese, and Nigerian'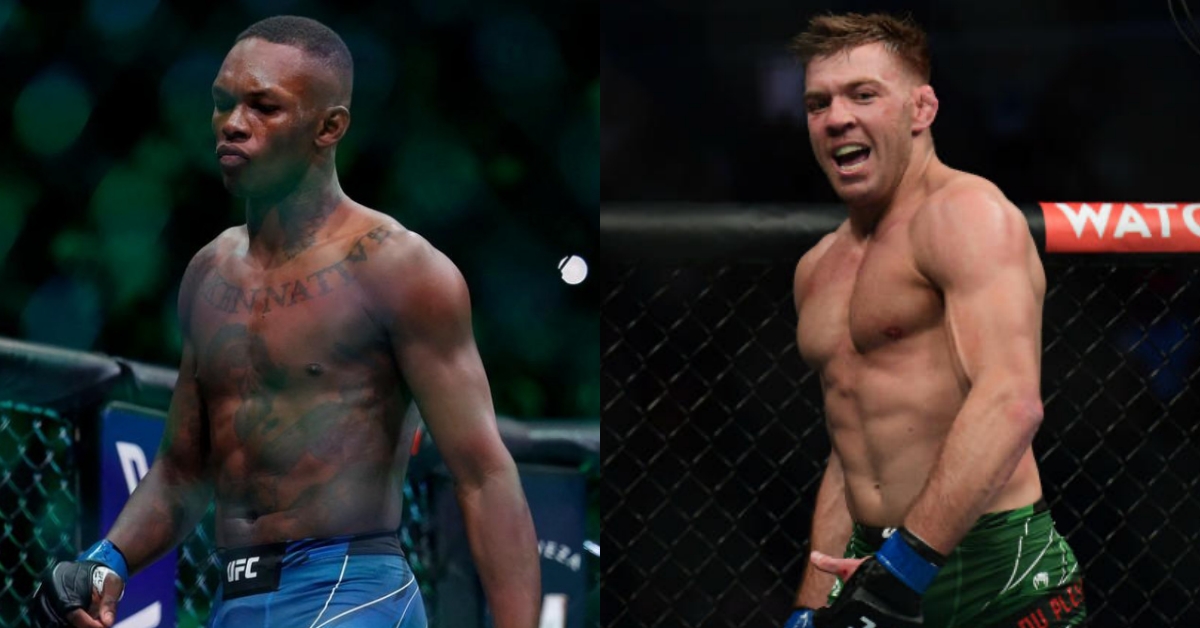 UFC middleweight contender, Dricus Du Plessis continues to poke fun at Israel Adesanya over his nationality.
Reigning 185lb UFC champion, Adesnanya has recently taken a real personal disliking to surging contender, Du Plessis. The dispute has taken an uncomfortable and racial turn following comments made by Du Plessis, stating that he wanted to be the first African champion in the UFC.
While the UFC has had several African born champions – Francis Ngannnou, Kamaru Usman and Adesanya, all three of which live and train outside the continent, either in America or New Zealand and this seems to be where the confusion has begun. While the initial soundbite may not read well, Du Plessis clarified that he meant the first champion to be born and also fight out of African, but the damage had already been done.
Both Adesanya and Usman would express their distaste for the comments, the latter would explain it in an odd metaphor which awkwardly danced around the topic of skin.'Stylebender' on the other hand, stated he wanted his next fight to be Du Plessis next while referring to the South African as a 'cracker'.
Dricus Du Plessis doubles down on comments
Talking to Submission Radio, Dricus Du Plessis touched on the situation and was adamant that he meant no disrespect with his comments and was only stating 'facts'.
I have never said the words 'more African' in my life. I didn't say they were not African, I stated facts," Du Plessis said. "I am the only one in title contention, ever, who was born in Africa, lives in Africa, and trains here every single day, I never backpedalled. I'm sticking with that because that is the facts. I don't care how it came across.
It seems to have struck a nerve with Israel Adesanya. He likes to be whatever fits him best in terms of nationality," continued 'Stillknocks'. "He's referred to himself as a Kiwi, he's referred to himself as Chinese, he's referred to himself as a Nigerian. At the end of the day, he was born In Africa, he is African, but he does not reside here. That is the fact. That's what makes me and him different. My success is coming out of Africa." (H/T MMA News)
Du Plessis is set to take on former champion, Robert Whittaker on the UFC 290 card in July, with the winner to take on Adesanya for the middleweight title.
What did you think of Dricus Du Plessis' comments?