Conor McGregor to train Dillon Danis ahead of boxing match with Logan Paul on Oct. 14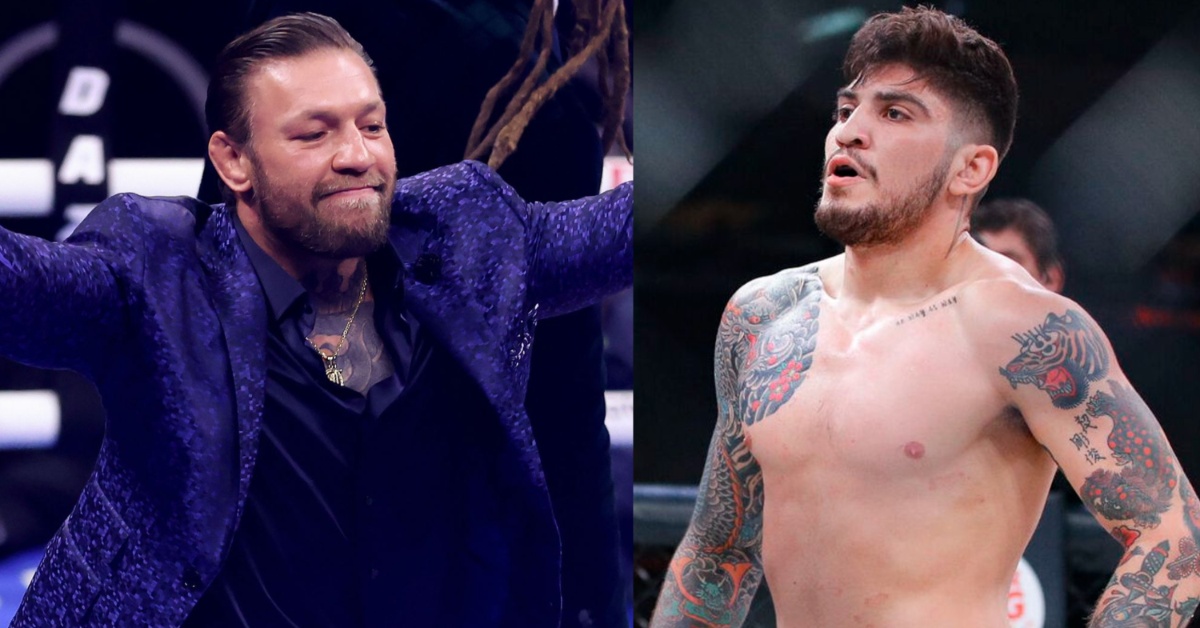 BJJ standout Dillon Danis will need all the help he can get when he steps into the boxing ring for a showdown with social media sensation and WWE Superstar Logan Paul in October.
Enter Conor McGregor, the UFC's Irish megastar who has worked closely with Danis over the years. On Saturday, McGregor was inside the iconic O2 Arena in London for the high-profile boxing match between Anthony Joshua and Robert Helenius. While backstage, McGregor revealed that he would be assisting Danis in the gym before he straps on the eight-ounce gloves this fall.
"Dillon will win, for sure. I'm guiding him, I'm gonna train him for this, and I guarantee a win," McGregor said. "I hope this lad shows up. He's trying to put a bill on us if we don't show up. We're gonna come at him with a bill if he don't show up."
Dillon Danis Takes Things a Bit Too Far
The "bill" that Conor McGregor refers to is the $100,000 pull-out clause that Logan Paul revealed during a recent episode of the IMPAULSIVE podcast. Paul revealed that if Dillon Danis pulls out of the contest for a non-legitimate reason, he will be forced to pay the six-figure fine.
The addition of a pull-out clause was likely in response to Danis pulling out of a bout with KSI in January one week before the fight was scheduled to go down.
From the moment his return against Logan Paul was announced, Dillon Danis has gone on a trolling binge via social media, taking aim at Paul and his fiancée Nina Agdal. Danis made light of Agdal's plethora of past relationships and even shared some very NSFW pics of the blonde bombshell. The trolling quickly drew the ire of Paul who slapped Danis with a cease and desist, threatening to pull out of the fight if the over-the-line antics didn't stop.