UFC CEO Dana White Stands up for his political beliefs, Michael Bisping and Anthony Smith react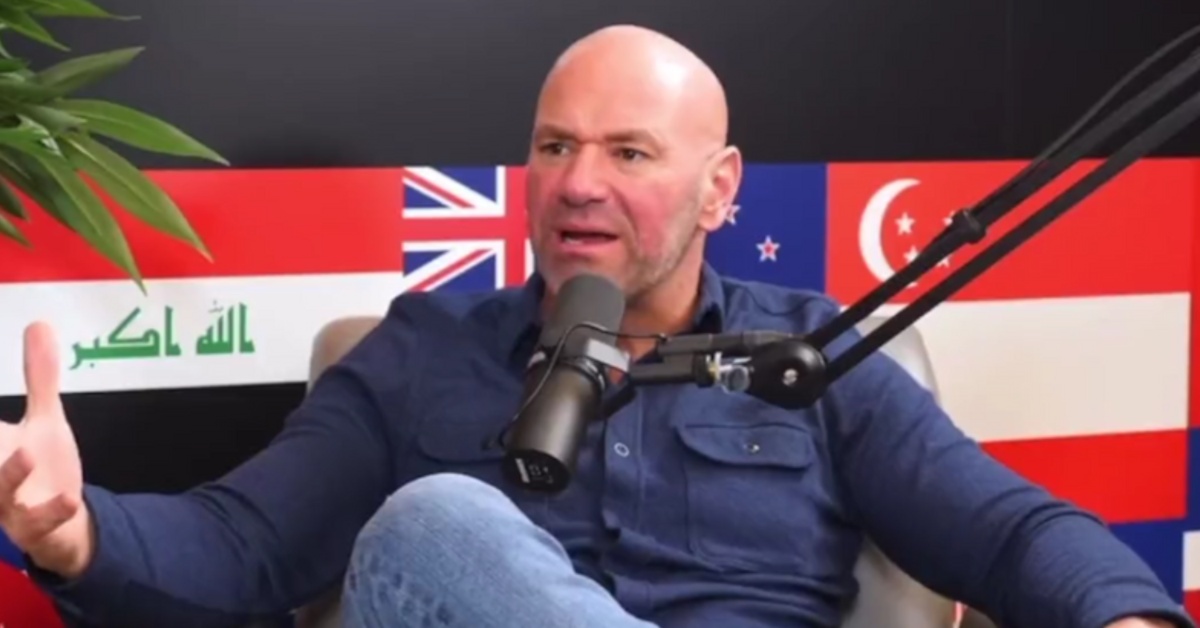 UFC CEO Dana White has a very NSFW message to any sponsor trying to mute his political beliefs.
During a recent appearance on Theo Von's podcast, White revealed that one of the promotion's sponsors had contacted him, demanding that he take down a video supporting former U.S. President Donald Trump from his personal social media account.
"I posted a video for Trump on my personal social media and one of our big sponsors called and said take that down," says White. "I said go f*ck yourself."
Former UFC middleweight champion Michael Bisping commended Dana White for standing his ground.
"I agree with Dana 100 percent and as you know, I have a lot of respect for Dana and what he's done with the company," Bisping said on his YouTube channel. "The way he's treated me. He's always treated me with respect and I have a great life so you can do with that what you want. Call me a company man, but when it comes to these issues, he's absolutely goddamn right. Now granted, Dana is in a very powerful position. He's got money so he can tell sponsors to go f*ck themselves, but you should be able to do that anyway.
"I don't mean tell spots [to go f*ck themselves], I mean to tell people that they can't dictate to you your political beliefs. That's not what living in a free world and a free society is all about. You're going to threaten to take away a lucrative sponsorship because your political beliefs don't align with theirs? That's just absolutely ridiculous and they should be ashamed of themselves."
Anthony Smith shares his take on Dana White's Declaration to an Unscrupulous Sponsor
Bisping's co-host on the Believe You Me podcast, Anthony 'Lionheart' Smith, echoed similar sentiments, pointing out that while Dana White is a very wealthy man, he sees the world through the lens of the average American.
"I had a long conversation yesterday about this exact subject," Smith said. "There's a couple people that talk and when they talk, they change the way I think about things and Dana is one of those people. He's a very wealthy man and he has the ability to see the world in a way that I would never be able to see it, but chooses not to.
"He doesn't look at the world from the eyes of a wealthy man. He looks at it from the same view, or at least the same lens that I feel that I do. He just has the ability to say, 'Go f*ck yourself' to whoever he wants to and I like the way he said that if people don't start doing that more, we're gonna end up in this space where people are too afraid to do anything.
Donald Trump made an appearance at the UFC's latest pay-per-view event inside Madison Square Garden earlier this month accompanied by White, Kid Rock, and former Fox News host Tucker Carlson. Not everyone was thrilled by Trump's presence at MSG, but 'Lionheart' believes the spectacle was bigger than any one person's political beliefs.
"Politics aside, when Donald Trump and Kid Rock walk out through the tunnel to 'American Badass' playing and the crowd is going crazy, it's a spectacle," Smith added. "Doesn't matter if you're on the left, the right, or whatever. It's something to behold. It's insane."