Dana White slams the NHL for refusing to work with NELK Boys: 'They're all old, dumb f*cking people'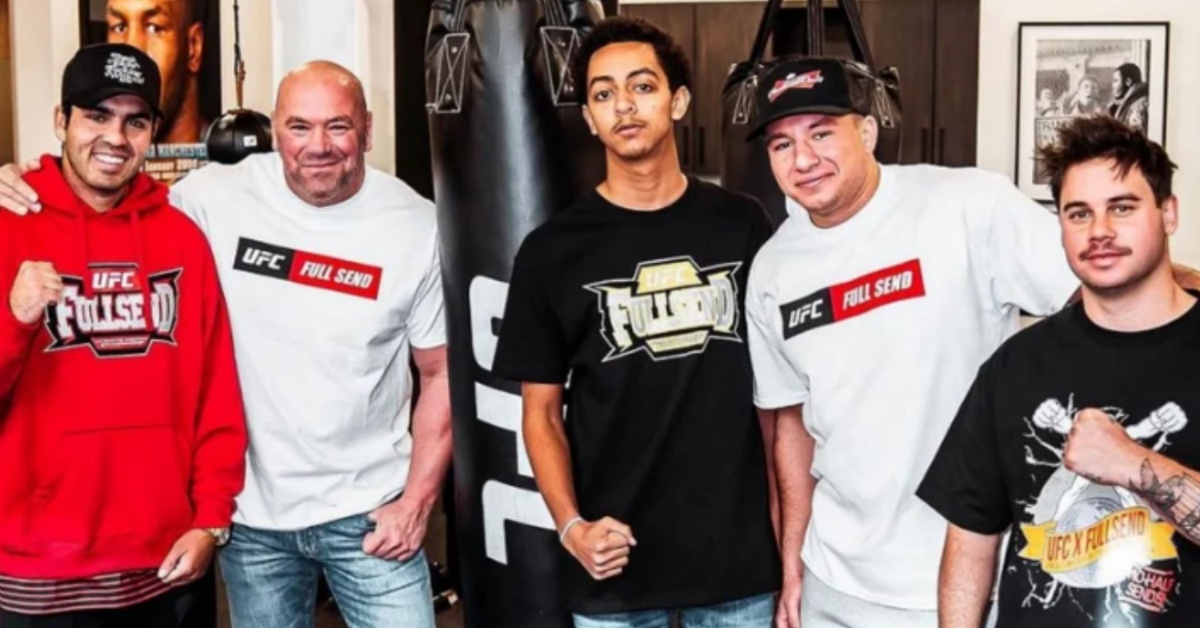 UFC President Dana White disparaged the National Hockey League's powers that be for declining to work with the NELK Boys.
In recent years, White has worked alongside the prominent Canadian YouTubers best known for their prank videos and vlogs to boost its own social media presence. Recently, White invited the NELK Boys to UFC headquarters to announce the launch of its new UFC-themed clothing line. During their interaction with White, Kyle Forgeard, the channel's founder and creator, revealed that the NHL had no interest in working with the social media group despite its millions of followers and an ever-growing presence in Canada, a country synonymous with hockey.
That revelation earned a scathing response from Dana White, who absolutely scorched the NHL and those in charge of its marketing during a profanity-laced rant.
"F*ck 'em," Dana White said in response to the NHL declining to work with Forgeard. "They're all old, dumb f*cking people that have no idea what's going on [when it comes to social media]. They have no idea where this younger generation is, how you reach them, any of that sh*t."
During his tirade, White managed to work in some social media numbers from his much-maligned Power Slap League, suggesting that their numbers were far greater than that of the NHL during this year's Stanley Cup Playoffs.
"Total video views for the NHL [in] the middle of their conference finals – they did 25 million video views," Dana White said. "Power Slap did 90 million [views]. So, all these people that are talking sh*t out there, you know, it's all old, dumb f*cking journalists. NHL don't want the NELK Boys? No problem. I got 'em" (h/t BJPenn.com).
Dana White Can Dish Out Criticism, But He Cant' Take It
Dana White's Power Slap has been a thorn in the side of fight fans since its inception. Following a successful sanctioning by the Nevada State Athletic Commission, a decision the NSAC would ultimately come to regret, Power Slap has been heavily criticized by combat sports purists for its unbridled brutality, regularly describing it as nothing more than sanctioned brain trauma. Despite the backlash and a failed attempt to reign in viewers on cable television, Power Slap has continued to thrive thanks solely to social media and its partnership with NELK.
After a brief stint on TBS, Power Slap moved to the conservative-friendly streaming platform Rumble, airing two live events thus far. A third offering is scheduled to air on July 7 at The APEX in Las Vegas during the UFC's International Fight Week.
"We spend the money to make sure we have two healthy people in there before the fight, but in slap, they take three to five slaps per event," White said in defense of Power Slap during an interview with Nina-Marie Daniele. "Fighters in boxing take three to four hundred punches a fight. It's un-education or pure hate."