Dana White eyes Islam Makhachev – Charles Oliveira 2 following UFC 289: 'That's the fight that should happen'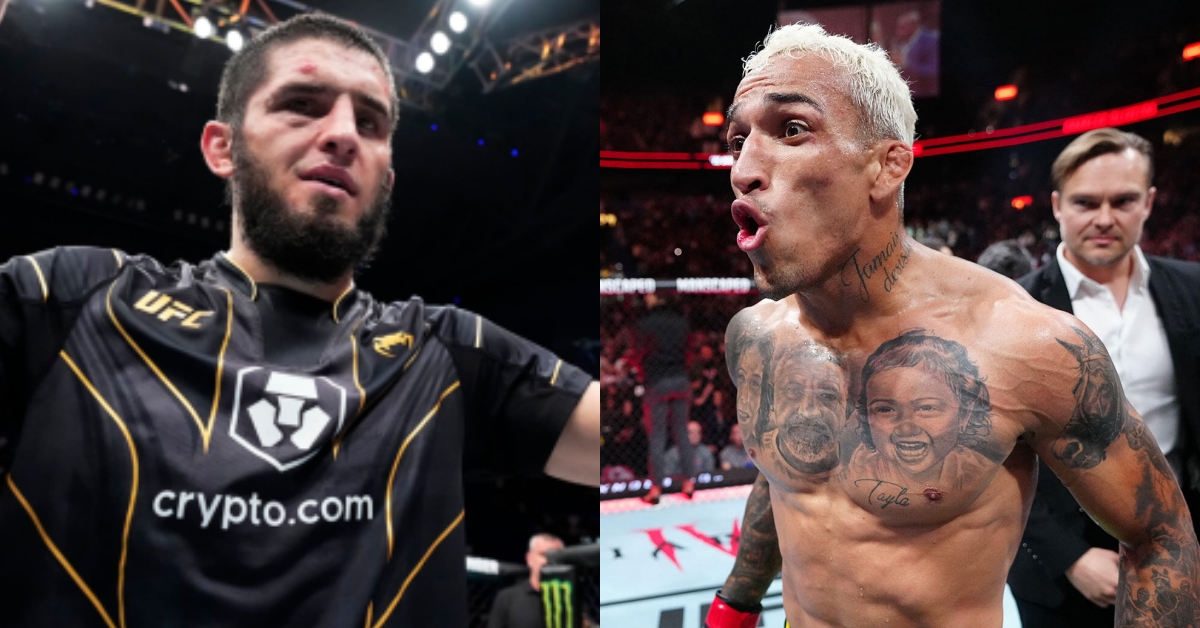 Off the back of his stunning first round win against Beneil Dariush last night at UFC 289, Charles Oliveira may have punched his ticket for a title rematch at the lightweight limit with rival, Islam Makhachev – with promotional boss, Dana White chomping at the bit for the potential re-run.
Co-headlining at the Rogers Arena in his Octagon return last night, Oliveira turned in a first round stoppage win over the streaking Dariush, handing the Iranian-born grappler a ground strikes TKO loss following a savage swarm at the Octagon fence, showing off his full striking arsenal to boot.
Referring to himself as the champion at the lightweight limit, Oliveira, the current #1 ranked contender and former undisputed champion, called for a title rematch with Makhachev in the immediate aftermath of his stoppage success, leading to a response from the American Kickboxing Academy mainstay as a result.
Previously sharing the Octagon with Makhachev at UFC 280 last October in Abu Dhabi, UAE, Oliveira suffered a second round arm-triangle submission loss to the former, as the duo battled for the vacant lightweight title.
Dana White plays up Islam Makhachev, Charles Oliveira title rematch
And while remaining coy on a potential future rematch between Islam Makhachev and Charles Oliveira prior to the Brazilian's exploits at UFC 289, White has now claimed that the rematch is the most logical fight next. 
"He (Charles Oliviera) looked like a world-beater tonight, and I'm excited for him and Islam (Makhachev) fight again," Dana White told assembled media following UFC 289. "It's the thing that makes sense. I'll tell you on Tuesday. But yeah, I mean, let's not play games; that fight makes sense. That's the fight that should happen. And I'm excited to see it again."
"There's a lot of things that go into consideration for the next [title] fight," White explained. "I mean, I'm sitting here talking to you about him [Charles Oliveira] right now, and I don't even know what's wrong with him. He's in medicals. I don't know where he's at and what he's got planned over the summer. The list joes on and on of things that factor into how fights are made. But I'm just telling you right here right here that is a fight I'd like to see again."