Dana White Reveals Khabib's Teammates Have Been Arrested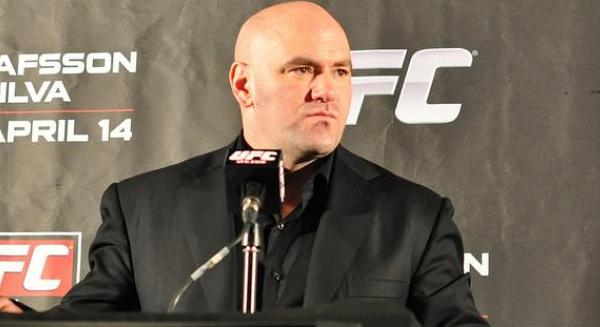 The MMA world is still standing shocked with their jaws agape at the insane all-out brawl incited by Khabib Nurmagomedov after the main event of last night's (Sat., October 6, 2018) UFC 229 from the T-Mobile Arena in Las Vegas, Nevada. What's more, we've now learned that Khabib's teammates have been arrested.
The undefeated 155-pound king submitted archrival Conor McGregor with a masterful display of ground skill and domination. He then muddied the historic win by jumping the cage and fighting McGregor's teammate Dillon Danis shortly thereafter, however. UFC President Dana White responded with a seething assessment of the scene.
That scene is going to cost Nurmagomedov's teammates in a huge way. Khabib may have fought Danis, but three of his teammates appeared to jump the cage and attack a dazed McGregor as he recovered. That lead to even more all-out pandemonium as a direct result.
White revealed on the post-fight show on FOX Sports 1 that Khabib's teammates have been arrested for the brawl:
"Three of his guys have been arrested and taken to jail. Three guys that were involved in the incident, I believe it was those three, are on their way to jail right now. "
White was asked what that meant for Khabib and what would happen next because of it.
Trouble For Khabib's Team
He said that Khabib's teammates would face charges. The Nevada State Athletic Commission (NSAC) would then deal with the titleholder. As for his teammates, their punishment could include having their visas revoked. That could mean they are not able to return to the United States due to the wild scenario:
"What happens here is three guys have been arrested, you know, there're gonna be charges filed against 'em I'm sure. And you know, God knows what the Nevada State Athletic Commission is gonna do to Khabib and his guys, I think they're fighters. You know, are these guys ever gonna get a visa again to get back in this country?

"There's a lot of things, there's a lot of repercussions from what they did tonight. Ones I don't even think they realize yet."