Dana White Predicts Makhachev vs Volkanovski To Break UFC's All-Time PPV Record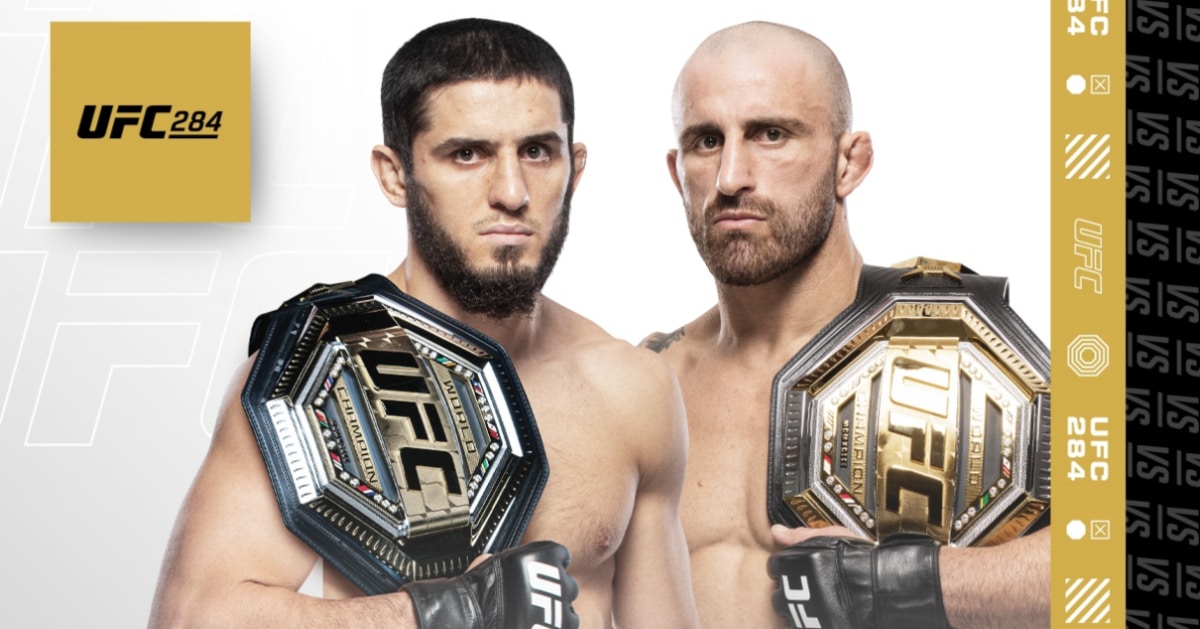 UFC President Dana White is no stranger to hosting incredibly successful mixed martial arts events, especially with cash cows such as former two-division champion Conor McGregor, former heavyweight champion Brock Lesnar, and former bantamweight champion Ronda Rousey, amongst others.
But, he believes our upcoming pay-per-view event going down next weekend at UFC 284 could shatter those records.
White stated the following early this morning at the UFC Vegas 68 post-fight press conference:
"I don't (think) it's ever happened, the no. 1 and no. 2 pound-for-pound (fighting one another). I mean it's just a monster fight and you know, just the gate alone out of there is going to be an MSG-type (of) gate. And the pre-buys for the pay-per-view is beating all the fights of its type and it is probably going to break the record for pay-per-view in Australia and New Zealand, the UFC all-time record, which was Conor and somebody.
"But it's looking like it's going to break that record. It's a monster fight."
Top 10 UFC PPV Records of all-time
10. Amanda Nunes vs Ronda Rousey (UFC 207) – 1.1 million buys
10. Ronda Rousey vs Holly Holm (UFC 193) – 1.1 million buys
9. Brock Lesnar vs Shane Carwin (UFC 116) – 1.16 million buys
8. Miesha Tate vs Amanda Nunes (UFC 200) – 1.2 million buys
7. Eddie Alvarez vs Conor McGregor (UFC 205) – 1.3 million buys
6. Jose Aldo vs Conor McGregor (UFC 194) – 1.4 million buys
5. Conor McGregor vs Nate Diaz (UFC 196) – 1.5 million buys
4. Brock Lesnar vs Frank Mir II (UFC 100) – 1.6 million buys
3. Nate Diaz vs Conor McGregor II (UFC 202) – 1.65 million buys
2. Dustin Poirier vs Conor McGregor III (UFC 264) – 1.8 million buys
1. Khabib Nurmagomedov vs Conor McGregor (UFC 229) – 2.4 million buys
White saying UFC 284 will break all pay-per-view records may be a bit of a stretch, considering neither UFC lightweight champion Islam Makhachev, nor UFC featherweight champion Alexander Volkanovski is a big draw.
That being said, this is perhaps the highest level match up the UFC has ever put on.
We have Makhachev, who's 23-1 (12-1 UFC) as a professional that comes into the bout on an 11-fight win streak in the UFC's most stacked division, then we have Volkanovski, who's 25-1 (12-0 UFC) as a professional coming into the bout on a 22-fight win streak.
Makhachev just submitted Charles Oliveira to claim the title, a 3rd-degree black belt in BJJ with the most submission wins in UFC history, as well as the most submission wins in both the UFC's featherweight and lightweight divisions.
Volkanovski on the other hand is a well established champion that's gone 3-0 against Max Holloway, as well as defeating the likes of former longtime champion Jose Aldo and one of the greatest fighters ever to had never won a belt, Chad Mendes.
Volkanovski was also a multi-time champion before joining the UFC at featherweight, lightweight, and welterweight, and he also went 4-0 as an amateur, where he held a middleweight title.
So, we've got those two facing one another for the lightweight title, and we have an interim featherweight title clash between no. 2 ranked Yair Rodriguez and no. 5 ranked Jose Emmett, as well as the returns of Jack Della Maddalena, Jimmy Crute, Tyson Pedro, and many more.
We should all thank Mr. White and his team for putting this fight together, what an event this is touted to be!
Is Dana White right, does UFC 284 take the no. 1 spot on all-time PPV sales?
If you enjoyed this piece, feel free to share it on social media!