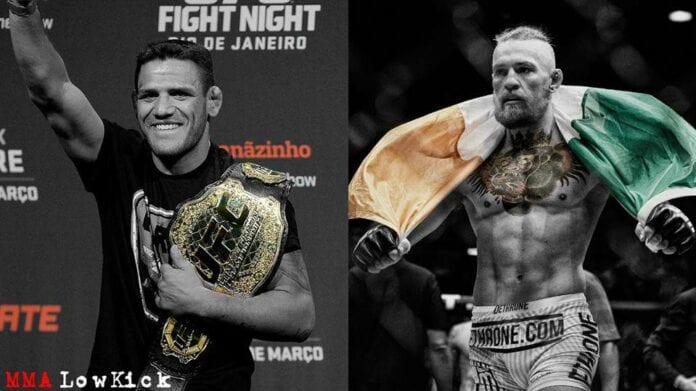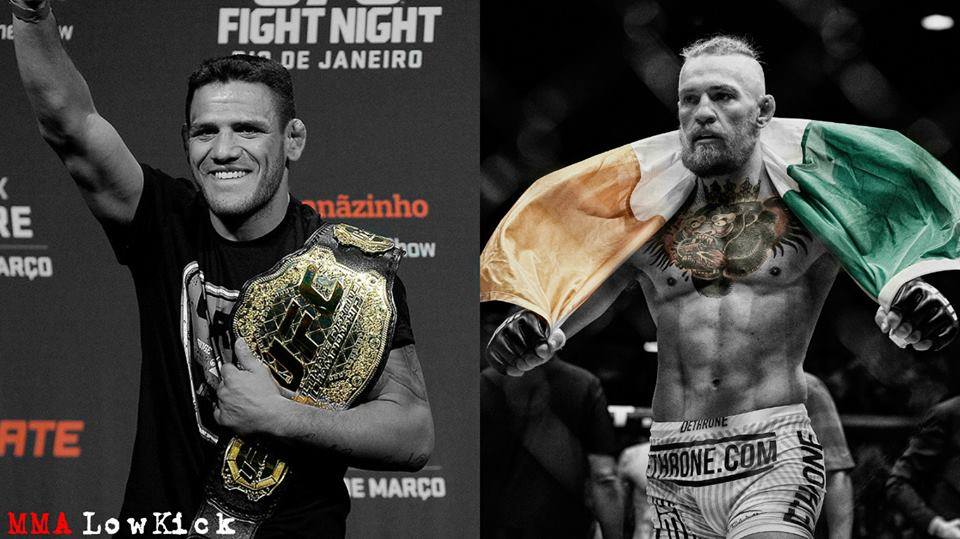 Well, it looks as if the highly-anticipated rematch between Nate Diaz and reigning UFC featherweight champion Conor McGregor may be further away from a reality than we had previously thought.
The two were originally set to rematch at July 9's UFC 200, but McGregor was scrapped from the card after refusing to attend a promotional press conference in Las Vegas. There have since been rumors indicating that the second meeting could take place at August's UFC 202.
According to UFC President Dana White, however, who appeared on today's (June 6, 2016) edition of The Herd, Diaz is looking for a new and improved contract after his monstrous submission victory over McGregor last March at UFC 196.
White, however, admitted that Diaz already has a set contract with the promotion and that he's now essentially 'trying to blow up the deal':
"What you try to do in a deal like this is you try to be as fair as you can be. Obviously the problem is we already have a deal — we have a deal. He has a contract. Conor has a deal," White said. "He's never come back and tried to renegotiate a contract. Ever.
"Nate, we signed a new deal going into that fight, then he signed the contract for UFC 200 and then Conor doesn't show up for 200 so now Nate's trying to blow up the deal. It's frustrating but that's the business that we're in. This is what we do. Everybody's not going to be happy all the time so now our job is, Lorenzo (Fertitta) and I, have to sit down and try to figure out how to make this deal work and we've been going back and forth trying to make this fight happen but the problem is timing. Now we're running out of time."
As White mentioned, time is certainly running out regarding UFC 202, and at the end of the day, the promotion may just need to move on:
"This fight's supposed to be August 20 or something like that — I've already got September 20 done. I got that card made, it's done and now we're moving onto the next one," White said. "So we're going to get to a point here where we're going to run out of time and we're just not going to be able to make the fight. So Conor's either going to have to pick a new opponent that he would like to fight or lose that date."
The UFC boss admitted that Diaz's star power has risen tremendously, and that he's one of the millions of people who would like to see the fight happen.
If the UFC cannot reach an agreement for Diaz – McGregor II, however, the Irishman will indeed be booked against another opponent while Diaz's future remains unclear. White listed off a few options for McGregor, and you may be surprised to see 155-pound boss Rafael dos Anjos on the list:
"The reality is since that Conor McGregor fight, obviously when you win a fight of that magnitude, it has definitely rubbed off on Nate. People do want to see Nate fight, people do want to see this fight again, and I'm one of those guys I want to make the fight the people want to see. I believe people want to see this fight."
"But people want to see Conor McGregor fight Frankie Edgar or Jose Aldo again, too. I'm sure they'd want to see him fight Rafael dos Anjos at 155 for that title. So there's a lot of fights out there for Conor if we can't get this Nate fight done."
McGregor was scheduled to fight dos Anjos for the Brazilian's lightweight strap at UFC 196, but RDA was forced to withdraw with an injury, leading Diaz to accept the bout on short notice.
While a matchup between dos Anjos and McGregor would be intriguing, the Brazilian is scheduled to defend his title next month against Eddie Alvarez, meaning a bout between he and the Irishman would most likely take place near the end of 2016 at the earliest, putting McGregor's title on hold for a year.
In my opinion, it has to be Diaz or a title defense for McGregor next.

What are your thoughts?