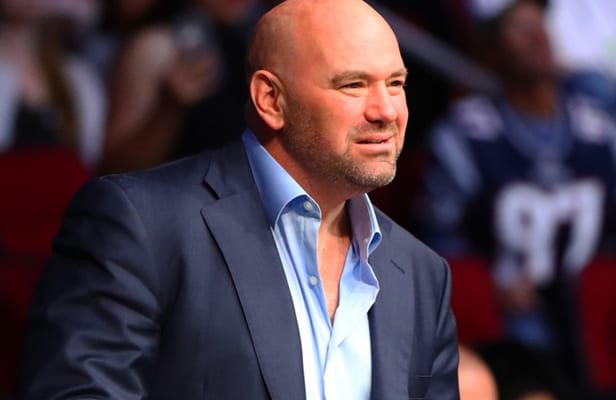 According to UFC President Dana White, the talks of a potential $15 million rematch between Khabib Nurmagomedov and Conor McGregor are just not true.
The Russian website Sport Express (h/t MMAjunkie.com) reported yesterday (Oct. 16, 2018) that Khabib had, in fact, turned down a $15 million payday to rematch his Irish rival.
Khabib's uncle, Alex Nurmagomedov, broke the news. Alex also indicated that Khabib wants to defend his lightweight title against Tony Ferguson, then retire undefeated:
"From the start, they offered him 15 million if he agrees," Alex Nurmagomedov said. "But Khabib said no. Let Conor stand in line, let him fight with others. Khabib wants to fight Ferguson, and then finish his career."
Shortly after this story broke, White took to social media to address the issue as only he can – well, he actually took a page from Khabib's book:
"This story is Number 1 BULLSHIT," White posted on Instagram.
White also cleared up any uncertainty surrounding Khabib. Stating that the Dagestani would not be going anywhere and that he will defend his UFC lightweight title.
Nurmagomedov submitted McGregor via neck crank at UFC 229. "The Eagle" was dominant throughout much of the contest.
A rematch with McGregor certainly makes financial sense., yet the potential hit to their biggest star's rep may not be worth it overall. In that sense, you may see McGregor face Nate Diaz in their inevitable trilogy fight before any rematch with Khabib.