Conor McGregor tells YouTuber to 'Stick to his day job' after training like the ex-UFC champ for a day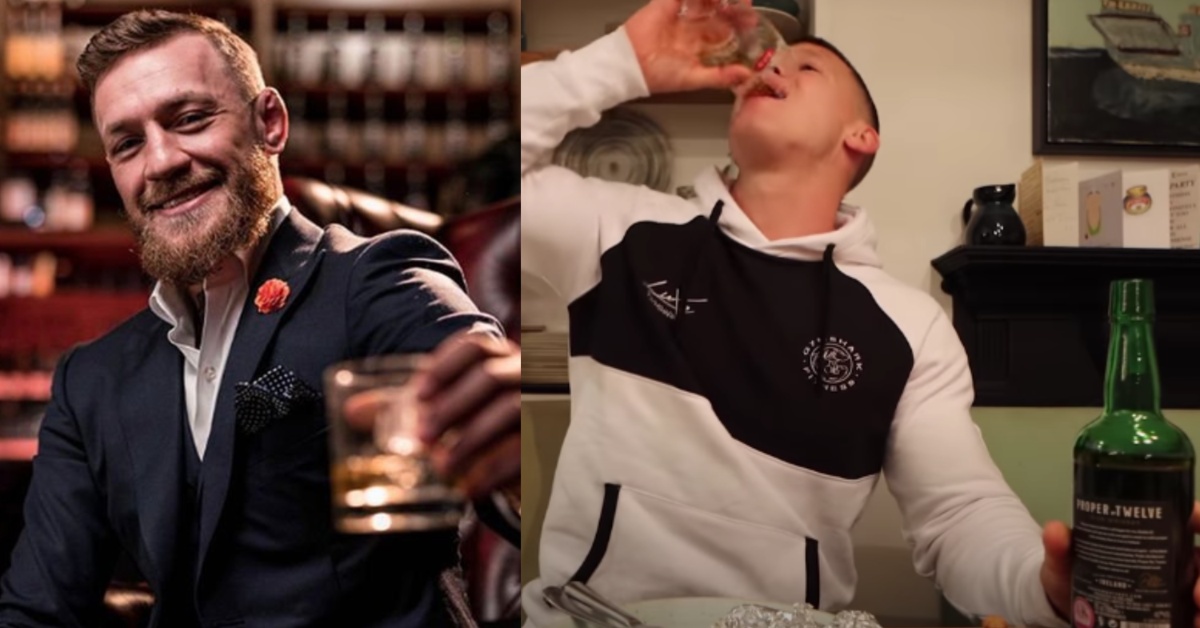 Conor McGregor believes there's only one man who can do what he does. And that's him.
Recently, Youtuber and bodybuilder MattDoesFitness attempted to live a day in the life of former two-division UFC world champion, Conor McGregor. And no, that doesn't mean he sat on a yacht pounding Proper No. 12 and posting confusing voice notes on X. Instead, Matt attempted to adhere to the Irishman's training regimen and diet.
Okay, and by drinking some Proper No. 12.
In the 25-minute video, Matt attempts to eat and train like one of the most successful fighters in UFC history based on observations he made from Conor McGregor's own social media posts.
The video has more than 1.2 million views on YouTube and many fans were appreciative of Matt's attempt. Except for one man. The man.
"Thanks for the effort. Stick to your day job. There's only one Conor McGregor," the Irishman said in response to the video.
To be fair, Matt never once stepped inside the Octagon so in that regard, he passed the challenge with flying colors.
Conor McGregor Seemingly Blames the NSAC
It's been more than two years since Conor McGregor has strapped on the four-ounce gloves for a scrap on MMA's biggest stage. Of course, that hasn't stopped the Irishman from calling out practically fighter under the sun, including Charles Oliveira, Justin Gaethje, and his would-be opponent, 'Iron' Michael Chandler.
After months of insisting that his return would occur at UFC 296 in December, both Conor McGregor and Dana White appear to have put the kibosh on that, revealing that early 2024 was a more realistic timeline for his return. That should come as no surprise considering McGregor has still not re-enrolled in the USADA testing pool for a required six months of pre-fight screening.
"They're not going to let me fight in December, ladies and gentlemen," McGregor said in a series of Twitter voice notes. "I'm ready, yeah. I want in. I wanted the announcement. December 16. I've given everything. It's not going to happen. It doesn't look like it's going to happen. I thought we [confirmed it], but turns out, maybe it's not so much. I don't know.
"But anyway, I hold the power, and I'm going to keep doing my thing, I'm in a great spot, and I'll see you all soon. F*cking early next year, hopefully. [Endeavor executive] Ari [Emanuel], my man, I'm ready, December 16, I'm ready. Anyone who wants to go December 16, I'm ready, anyone who wants to go" (h/t talkSPORT).
Conor McGregor also accused the NSAC of keeping him from his "livelihood" in a follow-up voice note.
"The Nevada Athletic Commission, Bob Bennett [former NAC Executive Director] retired, may he un-retire. I go, ring Bob Bennett," he added. "Tell him what's the story, because I'm being kept from my livelihood here, and it turns out Bob Bennett is retired. I'm like, 'What the f*ck?' I've been on top of this game for a long time. I'm on top of his yacht, I'm on top of this game f*cking long, yeah."