UFC featherweight champion Conor McGregor and his new opponent for March 5's UFC 196, the polarizing Nate Diaz, met up for a pre-fight press conference earlier today (Wed., February 24, 2016), and not surprisingly, the results produced some noteworthy fireworks.
Much of that came in the form of Diaz' suggestion that the entire UFC, including 'Notorious,' is on steroids, a concern they've no doubt had to deal with in full force when a series of drug test failures left them no choice but to enact new and stringent testing policies in conjunction with the United States Anti-Doping Agency (USADA).
But regardless of the testing protocol in place, Diaz still thinks all of the major fighters are using:
"They're all on steroids. They're all on steroids. Everybody."
With the original question about the weight of the fight, which will be contested two weight classes up from McGregor's normal featherweight, 'Mystic mac' used the stage to forcefully reply to Diaz' accusations:
"I don't care about weight. Steroids? What you talking about, steroids? Don't be putting my name in with steroids. Don't put my name in the name of steroids, Nate. The only weight I give a fuck about is the weight of them checks, and my checks are always super heavyweight, so I don't give a shit."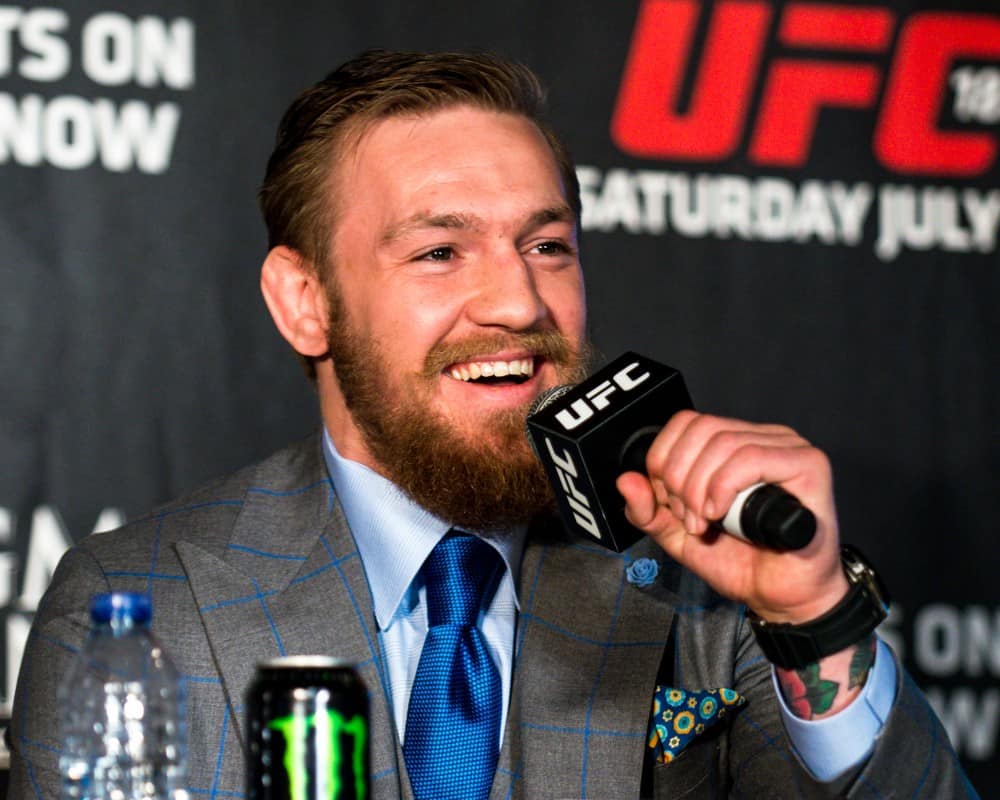 McGregor then referred back to Diaz' profanity-filled callout of McGregor following his win over Michael Johnson at UFC on FOX 17, noting that he hasn't 'taken what Diaz has worked for' and has worked hard for everything he's earned in the fight game:
"He talks like I took something from him; that's what he said after the fight, 'I've taken everything he's worked for.' I work like a motherfucker. I don't get out of shape; he gets out of shape. His fight against dos Anjos, he looked like the skinniest fat guy I've ever seen in my life. The last fight he came in in shape. This time now the fact that he's asking for weight changes all the time, I'd imagine he probably got out of shape again, so I took none from him, I work hard. I work hard, and that's it."
While there isn't much doubt that Diaz was definitely out of shape when he lost a one-sided decision to the lightweight champ back at UFC on FOX 13, Diaz didn't seem to care about the criticism. Instead, he stuck to his initial stance that the entirety of the UFC was on PEDs:
"Everybody's on steroids, the whole UFC, everybody."
McGregor was visibly upset when that came out, and he had a stinging reply ready to go. Read on to the next page to find out what 'The Notorious' came back at Diaz with….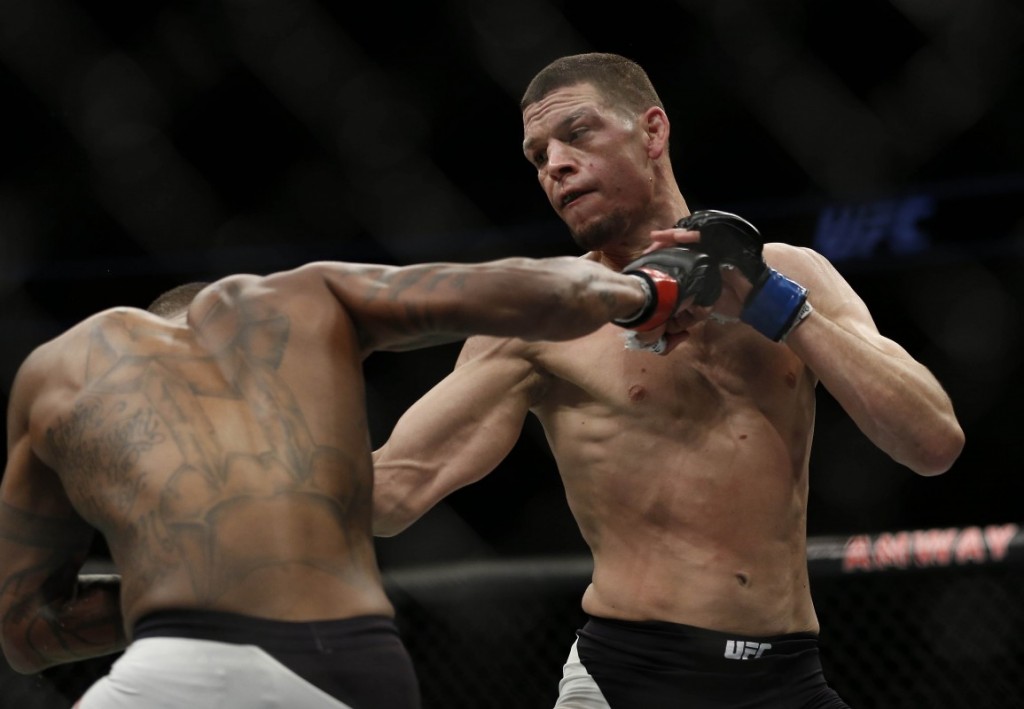 McGregor cited the example of Diaz' Skrap Pack teammates Gilbert Melendez and Jake Shields, who were both suspended for testing positive for banned substances in the UFC. Melendez is still on suspension for a failed test for exogenous testosterone metabolites, while Shields was caught with a banned diuretic in his system in a drug test in conjunction with his fight at 2012's UFC 150:
"Your teammate Gil and Jake were the two caught on steroids. Not me."
Diaz wasn't having it, however, asserting his opinion that many of the top lightweights are using once again:
"And you, and dos Anjos, and Pettis, and everybody."
McGregor blew up at the response, asking Diaz if he knew Melendez and Shields were on illegal substances:
"Not me, not me. What you talking about, not me. I'm not on no steroids, what the fuck you talkin' bout? Your two boys, the Scrap Pack, remember that? What happened to them, did you know they were takin' that stuff?"
The Stockton bad boy had only one simple deadpan reply:
"You're on steroids."
Finally, McGregor seemed to laugh it off, suggesting that he's an animal in the cage who doesn't need the added boost of steroids:
"Sure I am. I'm just an animal. I'm just an animal."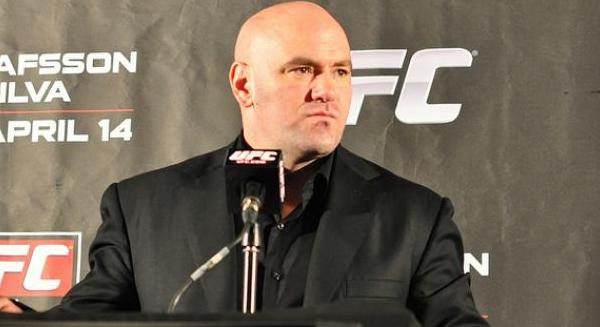 As for the UFC's response to that potentially damaging suggesting from Diaz, president Dana White was quick to declare that the promotion has the best drug testing available in an interview with TMZ shortly after the presser:
"The UFC unquestionably has the best drug testing program in all of sports. All done by the United States Anti-Doping Association. If you are cheating, you get caught."
So there you have it, folks. McGregor vs. Diaz has gotten started off with a bang like we knew it would, and as expected, there's a little controversy to go along with it. Watch the highlights of the press conference courtesy of the UFC right here: