Conor McGregor urges veteran rival Nate Diaz to make UFC return for trilogy clash: 'I owe him a fight'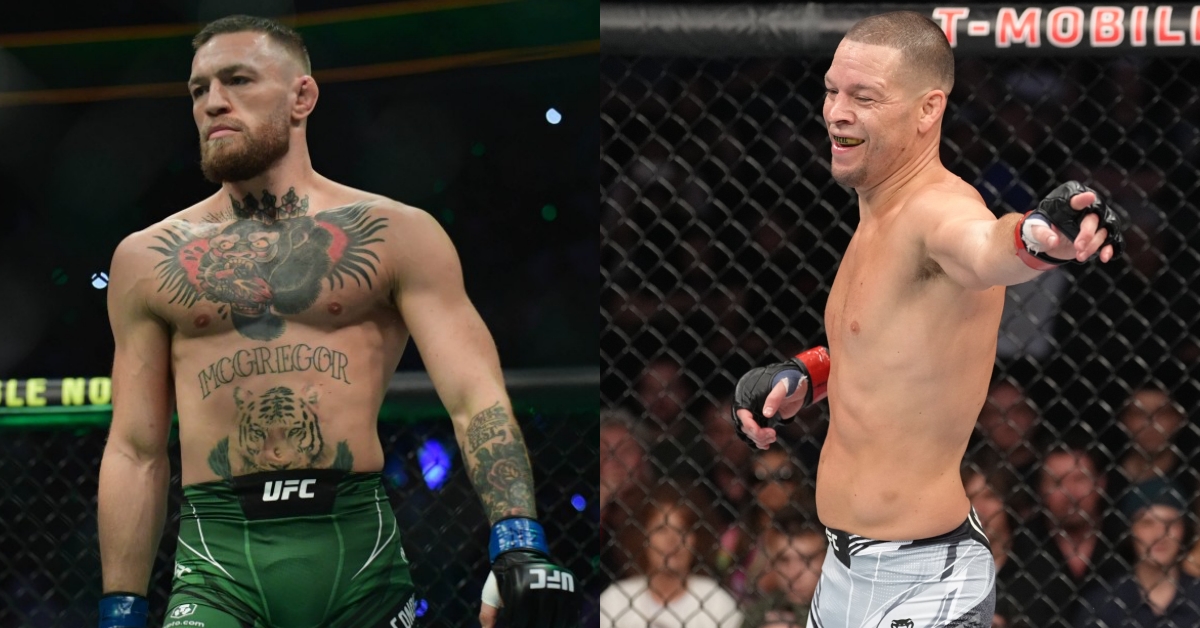 Former two-division UFC champion, Conor McGregor has urged his two-time opponent and promotional alum, Nate Diaz to consider a return to the promotion – once more offering him a trilogy rubber match.
McGregor, a former undisputed lightweight and featherweight champion under the banner of the UFC, has been sidelined from the Octagon since he suffered a fractured left tibia and fibula against former interim lightweight champion, Dustin Poirier back in July 2021.
As for Diaz, the Stockton veteran himself departed the Octagon back in September of last year, following a stunning fourth round guillotine choke submission win over former interim lightweight champion, Tony Ferguson in a makeshift UFC 279 headliner.
Switching his hand – or hands to professional boxing last month in Texas, Diaz took on the outspoken, Jake Paul, suffering a unanimous decision loss to the Ohio upstart, hinting at an eventual UFC return in the future.
Conor McGregor urges Nate Diaz to return to UFC for trilogy fight
And reacting to Diaz's performance against Paul, McGregor urged the former lightweight title challenger and The Ultimate Fighter winner to sport four-ounce gloves again and land a trilogy decider against him.
"It was not great, not great" Conor McGregor said of Nate Diaz's fight with Jake Paul during an interview with All Out Fighting. "I'd like to see him back in MMA. You know, I owe him a fight – I owe Nate a fight. So, I've got to obligate that. He gave me the rematch, I got the better of him, and I owe him the trilogy for sure."
Twice fighting TUF victor, Diaz during his Octagon tenure, McGregor first suffered a stunning submission loss to the former in 2016, seeing his promotional-perfect run come to a crashing halt, before landing a close, majority decision win over his adversary in an August rematch that year. 
Would you like to see Conor McGregor and Nate Diaz fight for a third time?