Conor McGregor predicts 'Easy' KO win over Justin Gaethje: 'The guys is about as smart as two planks'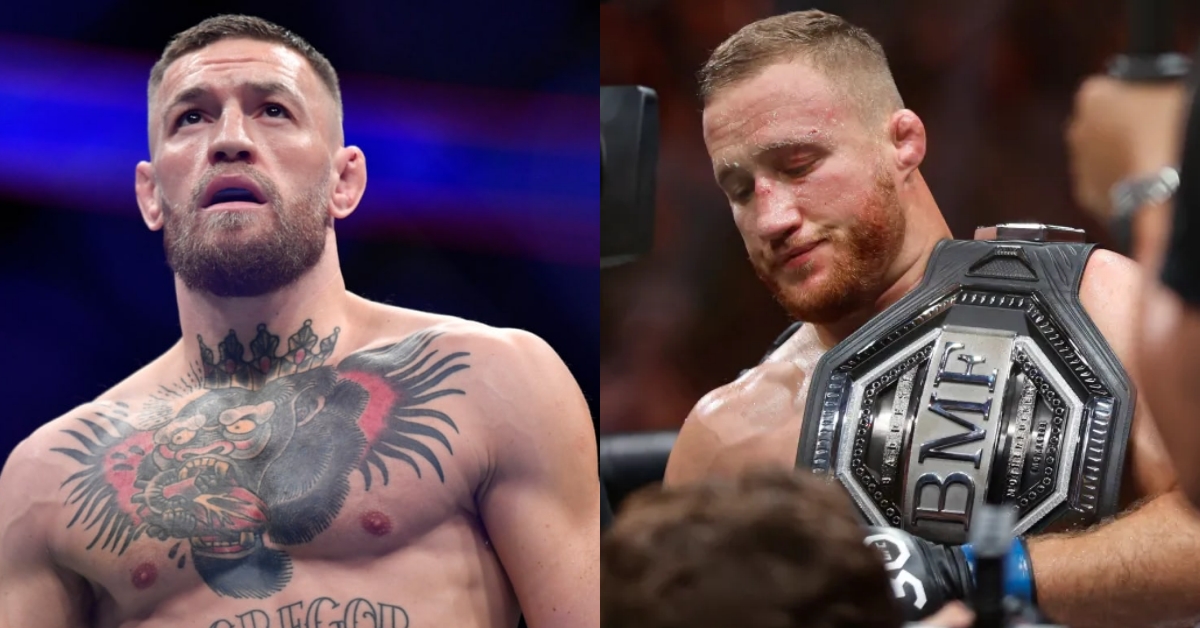 Former two-weight champion, Conor McGregor expects to land a one-shot knockout win over newly-minted BMF titleholder, Justin Gaethje following his victory at UFC 291 over the weekend – questioning the smarts of the Arizona knockout artist.
Headlining UFC 291 last weekend in Salt Lake City, Utah, former interim lightweight champion, Gaethje avenged a prior 2018 TKO loss to common-opponent, Dustin Poirier in the pair's symbolic BMF title rematch.
Dropping the opening round to the Louisana striker, Gaethje managed to launch with a stunning right high-kick in the second frame, slumping Poirier to the canvas with a brutal knockout – handing the Lafayette native his first stoppage loss via strikes in seven years.
As for McGregor, the former undisputed lightweight and featherweight champion has been sidelined himself since fracturing his left tibia and fibula en route to a first round doctor's stoppage TKO loss to Poirier in July 2021.
And following Gaethje's stunning knockout win over Poirier in the pair's rematch, McGregor appeared to veto a planned welterweight return against Michael Chandler, in favor of booking a BMF title fight with Gaethje next.
Initially scoffing at a potential future fight with the Dubliner, Gaethje alluded to alleged performance-enhancing drug use from the former, insisting he would not fight him – despite the fact the former had predicted a one-sided win over him.
Conor McGregor again predicts KO win over Justin Gaethje in UFC return
Needling at the Trevor Wittman-trained knockout ace once more this week, McGregor has questioned the smarts of Gaethje – whilst echoing predictions of a devastating knockout win of his own.
"The guy is about as smart as two planks," Conor McGregor tweeted about Justin Gaethje. "He is a one shotter for me. I snipe him dead in one single shot. And easily." 
Serving as an opposing coach against the aforenoted Chandler on The Ultimate Fighter 31 earlier this year, McGregor has yet to make good on a planned welterweight return against the former lightweight title chaser. 
Do you believe Conor McGregor could beat Justin Gaethje?