Colby Covington questions if Jon Jones was on 'Epstein Island' client list: 'I just want to know the truth'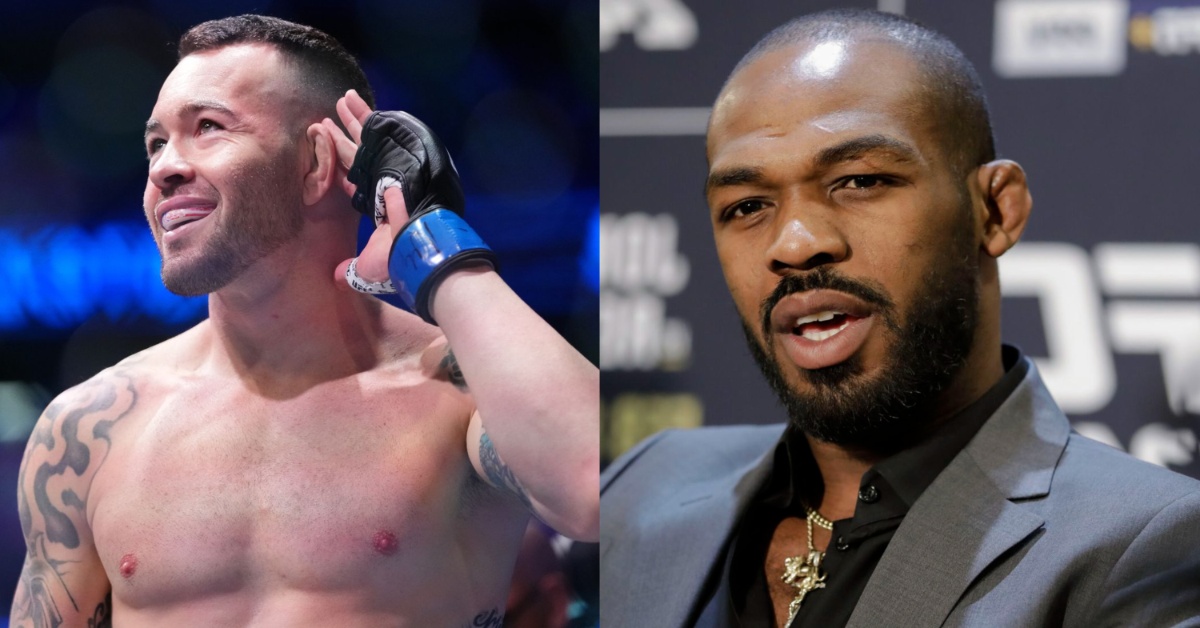 Colby Covington's latest absurd accusation against UFC heavyweight Jon Jones was so outlandish that the two-time title challenger nearly broke character delivering it.
Spending a chunk of his career as a middling welterweight with a heap of talent and little charisma, Colby Covington seemingly flipped the switch and became one of the promotion's more polarizing characters thanks to the over-the-top MAGA-loving douchebag persona that he has adopted. Recently, 'Chaos' was firing on all cylinders while speaking with Michael Bisping on the former middleweight champion's YouTube channel.
During their conversation, Colby Covington once again went after Jon Jones, the man he is rumored the share the spotlight with come November 11 when the promotion returns to Madison Square Garden for its 30th-anniversary spectacular, UFC 295. Chaos' is rumored to compete against Leon Edwards for the welterweight title in the evening's co-main event while Jon Jones is slated to defend the UFC heavyweight championship against Stipe Miocic in the headliner. But Covington is not convinced that Jones will allow the pair to share a spotlight given the animosity between the two, much of it stemming from their time as college roommates.
"Let's be honest. Let's talk about the facts, Michael. Is Jon Jones going to be willing to share a card with his former college roommate who knows all his dirty secrets? All the skeletons that are in his closet," Covington said. "I bet that he's going over to the UFC right now and telling them, 'Yo, I'm not sharing a card with Colby. I will refuse to fight here.'"
Colby Covington took things a step further, suggesting that Jon Jones was on the infamous 'Epstein Island' client list, amongst other insane accusations that even he struggled to say without laughing.
"The only way I see that fighting happening… We know Jon's unpredictable," Covington added. We know he might go sniff some white girls, kinda like Joe Biden. He's not to be relied on. He might get pulled off the card and we might have to come save the day and be the main event.
"The real question that we need to be asking is honestly, was Jon Jones on the client list of Epstein Island? Honestly, there's no way to confirm he was on it, but there's no way to confirm he wasn't on it. I just want to know the truth. Was Jon Jones on Epstein Island?"
For those that are unfamiliar, Little Saint James in the U.S. Virgin Islands was an island owned and operated by known sex offender and financier Jeffrey Epstein. Allegedly, the island was used as a haven for some of the world's most powerful figures to sexually assault underage individuals. Prior to his death, Epstein was charged with sex trafficking and conspiracy to traffic minors for sex, but no celebrities or high-ranking officials have been formally tied to the supposed 'Island of Sin.'
Colby Covington Believes the Fans Deserve to See Jon Jones and Himself on the Same Night
Though he may not have the highest opinion of Jon Jones, Colby Covington believes it would be a treat for fans to see the two compete on the same night. It would also give 'Chaos' the chance to address 'Bones' directly regarding some of the "skeletons in his closet."
"I think it would be electric and I think the fans deserve to see that," Covington said. "That's who we fight for. It's not about the judges. It's not about the ref. It's about the fans. It's about putting on the biggest and most electric fight for the fans. The people want to see us on the press conference stage. Everybody knows I've got questions to ask Jon. Michael, you probably didn't know that, but I know this from being roommates with him, you should ask him about the time he hit someone with a baseball bat.
"It's facts. I know all the skeletons in his closet and for these reasons, Jon Jones does not want to be painted in a bad light so he's not going to share a card with me. I think the only way we get Madison Square Garden is if we're headlining it because Jon Jones has to pull out again because he's sniffing some white girls like Joe Biden." 
Needless to say, a press conference attended by both Jon Jones and Colby Covington would be nothing short of chaotic. Pun not intended.