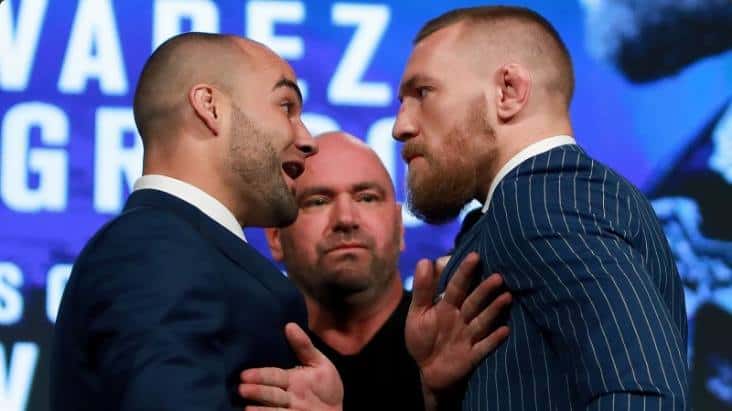 The UFC 205 press conference that took place earlier last week presented many stories for the mixed martial arts (MMA) world, and the one story that everyone is buzzing about right now is Conor McGregor.
McGregor will challenge UFC lightweight champion Eddie Alvarez in the massive MSG card's main event, and the featherweight champion will be targeting his second title under the promotion's banner, attempting to be the first man to hold two titles in different weight classes at the same time.
During the exchange between McGregor and Alvarez at the press event Alvarez mentioned his coach Mark Henry, to which McGregor exclaimed 'F*ck Mark Henry' most likely due to Henry's criticisms of McGregor and his team in the past.
Henry, who was in attendance for the press event, told MMA Fighting that he really couldn't blame McGregor for his comments towards him:
"I was a little upset with myself because, for over a decade being affiliated with guys in the UFC and any organization for that matter, I try to be a good example for my fighters, for my kids and especially as a coach," Henry said.
"Guys that I look up to like Renzo [Gracie] and Ricardo [Almeida] and Nick Catone, and outside of our thing, like Greg [Jackson] and Wink and Brandon Gibson, so many good guys, John Crouch. I don't know one coach I don't get along with.
"I talked about a fighter when I shouldn't have, and I really felt bad about it. I don't think I have any business talking about a fighter. And whatever Conor had to say to me I think I deserve it or more. Whatever he said…I deserve more than that."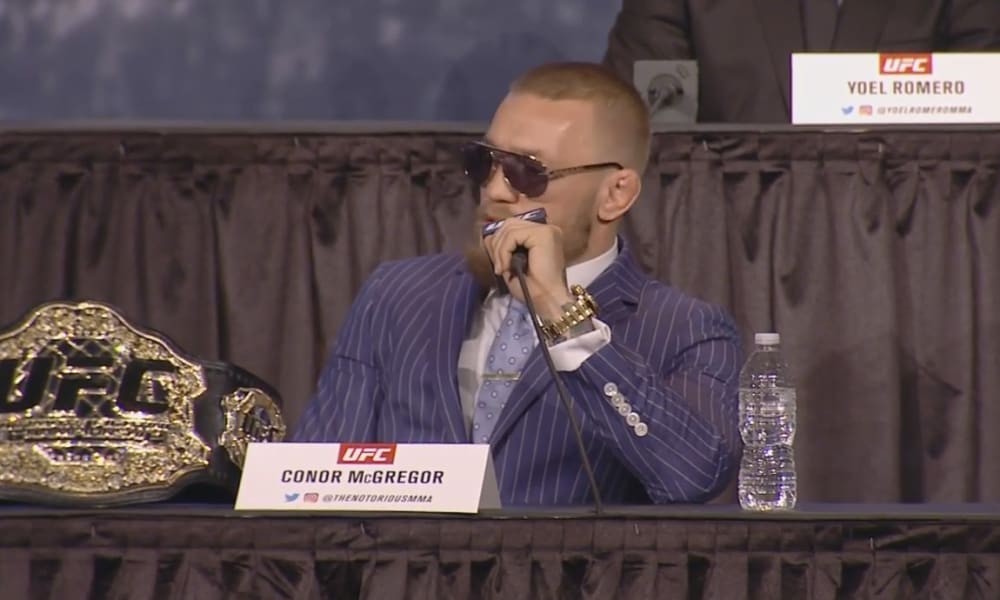 McGregor has yet to defend his 145-pound title since winning it in December of last year when he knocked out Jose Aldo in 13-seconds in their main event meeting at UFC 194.
Henry would compare his daughter's reluctance to give up her 'binkie' and 'baba' as a young child to McGregor's reluctance to defend the featherweight title or just drop it altogether:
"Everybody keeps stoking up Conor so much, but Frankie is also trying to go for his second belt, too, and this guy — the thing with my daughter growing up, she was a great kid, but she wanted the baba and the binkie and the blankie (and) she was scared," Henry said.
"She just wouldn't get rid of it and held on tight to that. And I think Conor needs to let go of that baba and the binkie and just let go of the 145-pound title."
Aside from all of the sour words, Henry claims he has nothing but respect for the Irishman, who he believes (aside from his own fighters) is the best striker in MMA today:
"I've got nothing but respect for Conor," he said. "He's an amazing fighter, and besides my guys where I'm going to be biased, I think he's the best striker in MMA. I think he's gotten better in different areas, I have nothing but the utmost respect for him and just what's he's done in this sport. And not just in the sport, but personality wise."
The past year the UFC has been booking McGregor in bouts that will make the cash boat overflow, rather than cater to the UFC rankings and depriving fighters of their opportunities at the featherweight throne.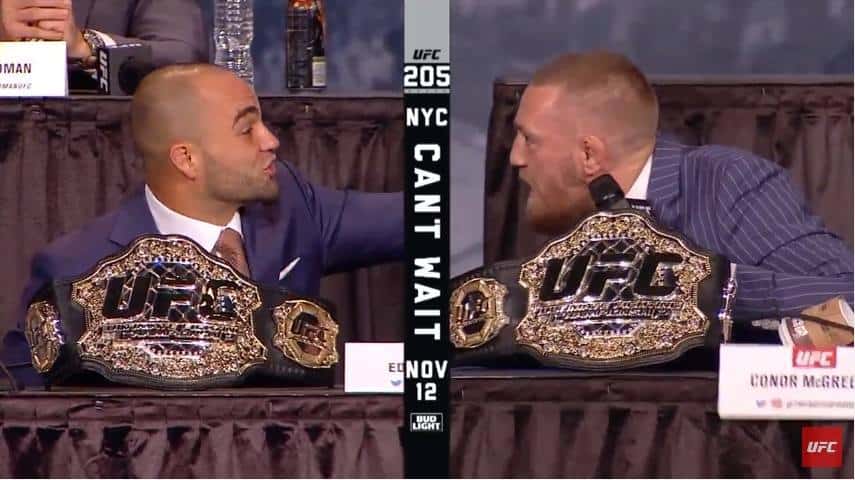 Henry, who feels sorry for the likes of Khabib Nurmagomedov and Jose Aldo who have been side-stepped of their respective title opportunities, can't blame 'The Notorious One' for doing what's best for his bank account:
"You can't blame him," he said. "My kid is going to do as much as I'll allow him to do when he's five. He's going to take it and he should. That's where that's at, I don't blame him for that. It just sucks for Frankie at 45 wondering where the hell things are going.
I feel horrible for Jose, I mean I feel bad for him. And I feel bad for Khabib too, I really do. But that's the way it's done now. It's done with [Dan] Henderson fighting [Michael] Bisping, and Conor fighting two meaningless fights, Ronda [Rousey] coming back a year-and-a-half, two years later, fighting for the title. CM Punk fighting, it's crazy."
While McGregor is known for his notorious ability to get inside of the heads of his opponents with his mental warfare, Henry believes that Alvarez won't be affected by the featherweight champs witty antics:
"From my end I have nothing but kind words to say to the coaches and to Conor, like I've tried to do through my whole coaching time," Henry said. "But I cannot promise the same for Eddie. But here's one thing I will say about Eddie man. This stuff does not phase this kid in the least.
He laughs his butt off. Even when in the title fight to him, I turn to Marlon Moraes in the corner with us, I turn to him two hours before the fight, and I said, does this dude know he's fighting for the title, or does he think he's going to the movies with his wife? He calms you down so much."
McGregor and Alvarez will meet in the main event of UFC 205 live on pay-per-view (PPV), from the Madison Square Garden arena in New York City on November 12, 2016.