Conor McGregor is still on the sidelines reaping the monetary windfall of his boxing match with Floyd Mayweather last year, but his longtime striking coach is still speculating about a fight that's most likely far off.
McGregor has been linked to a rematch with Mayweather in the UFC octagon, but his most likely return bout (at least hopefully) is an awaited title unification bout with the winner of April 7's Tony Ferguson vs. Khabib Nurmagomedov UFC 223 main event.
With featherweight champion Max Holloway, whom McGregor outlasted by unanimous decision at 2013's UFC Fight Night 26, apparently owning the inactive 'Notorious' on social media as of late, McGregor's longtime striking coach Owen Roddy discussed a potential rematch with 'Blessed' during a recent spot on Submission Radio (transcribed by MMA Fighting) and offered a less-than-surprising prediction.
According to Roddy, Holloway, who won the featherweight title from legendary champion Jose Aldo last June and defended it against him again last December, is now a bit overconfident in his skills and would 'go to sleep' were he to face McGregor again:
"I think Conor would probably put Max away," Roddy said. "I think Max would probably be way more confident in his ability, and if you go in there a little bit overconfident with Conor you're gonna go to sleep. Whereas, he was a little bit more… he stood back in the first fight — and obviously Conor injured himself, he couldn't put him away — but yeah, I think it would be a great fight.

"Max has done, he's done so well since the Conor fight. He's been on a tear, and even John Kavanagh said it back in the day, he called that Max would have been the next champion after that fight with Conor. You could see it in Max, and I think everyone sees it. He's a great fighter, but I think Conor's on another level compared to him as well."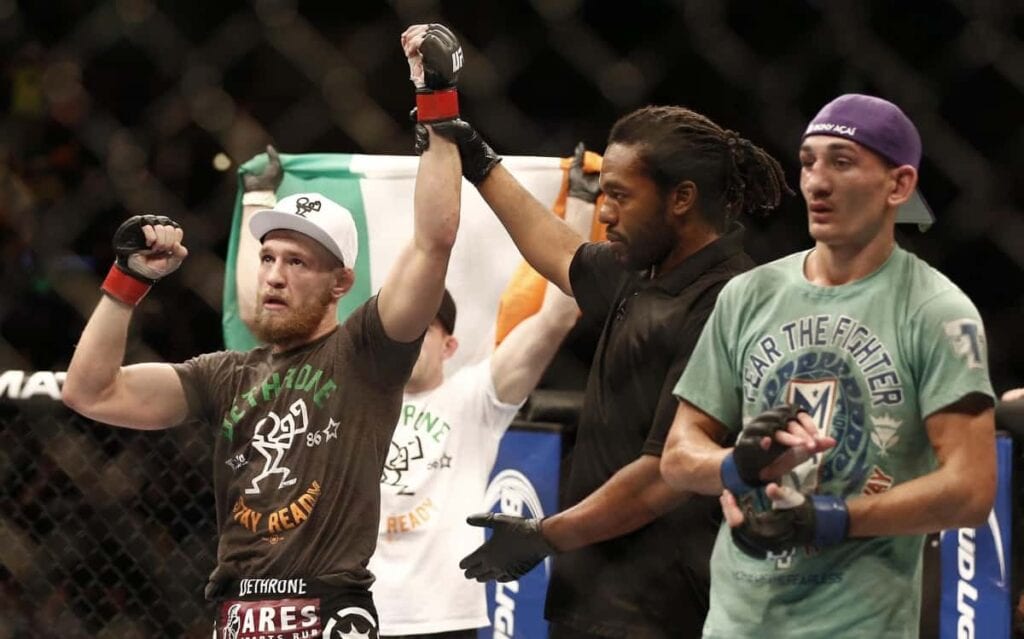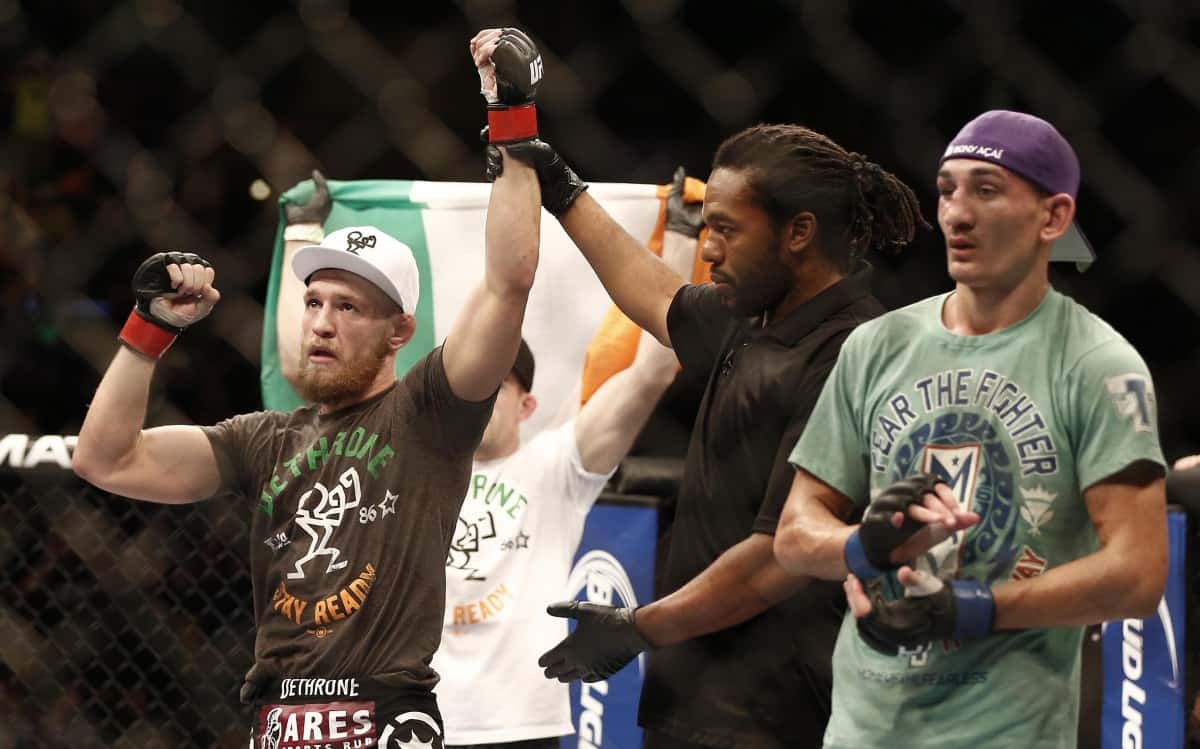 McGregor was briefly linked to a supposed short-notice bout with Franke Edgar after Holloway was forced out of March 3's UFC 222 with a leg injury, but the validity of him offering his services at the last minute was disputed by Edgar's manager Al Abdel-Aziz, who claimed McGregor wanted the UFC to book him for a new 165-pound belt in order to compete on the card.
Roddy disputed that and said McGregor was excited to potentially fight Edgar, and indeed the infamous Irish superstar has claimed he will return to fight again because he's 'the best.'
With many doubting – and growing extremely tired of – his boasts as his streak without a title defense pushes closer to three years, McGregor and his camp seemingly need to give fans something of substance rather than endless interviews claiming he would beat this or that top contender.
As Dana White loves to say, we'll see what happens.