Ciryl Gane responds to Tom Aspinall's call out following UFC Paris drubbing: 'I want to go back to the belt'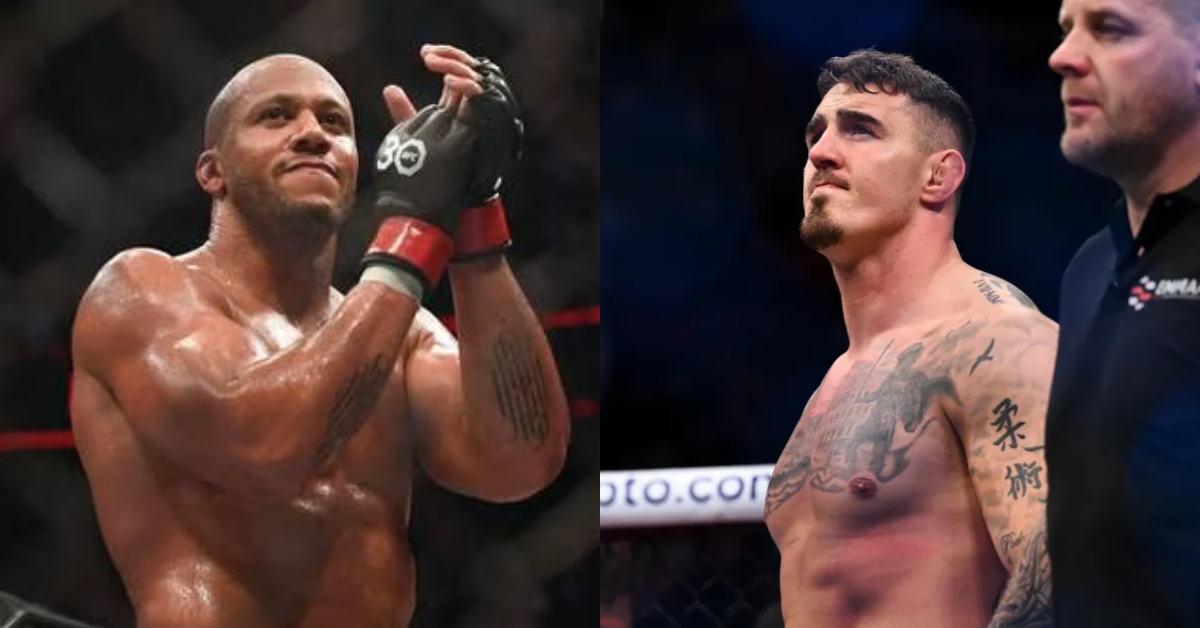 Former interim heavyweight champion, Ciryl Gane has admitted that it's perfectly normal for surging division challenger, Tom Aspinall to call for a fight with him following his victorious return at UFC Paris over the weekend, however, he insists he wants to make a return to the championship in the near future.
Headlining the promotion's second-ever visit to the French capital, former interim heavyweight kingpin, Gane, the current number two ranked division challenger – took main event honors against common-foe, Sergei Spivak at the Accor Arena.
Attempting to bounce back to the winner's enclosure following a one-sided guillotine choke submission loss to Jon Jones in the very first round of their UFC 285 headliner back in March in a vacant heavyweight title tilt, Gane made very short work of Moldovan foe, Spivak.
Forcing a second round stoppage at the Octagon fence, a calculated while aggressive Gane laid out brutal punishment to the body of Spivak, pinning him to a corner and unloading strikes as he attempted to cover up – forcing an eventual stoppage in the action. 
Ciryl Gane confirms plans for heavyweight title pursuit following UFC Paris win
And addressing a callout from Atherton native, Aspinall – who also called out number one ranked contender, Sergei Pavlovich – Gane insisted he was well-aware of the British fighter's intention to clash with him next.
"I know he (Tom Aspinall) called out my name, but that's perfectly normal in this position," Ciryl Gane told at the UFC post-fight show after his win in Paris. "He wants to go up [in the rankings]. But, me too. You know what I mean? So, I did a mistake, it was my first real mistake unfortunately and the people were a little bit hard with me, it was a little bit painful. But tonight, I proved with all the pressure I have, I did very great and I proved it … and I want to go back to the belt, for sure."
"This is a new era for the heavyweight division and you have to have some big movement," Ciryl Gane explained. "We're waiting for the big title fight with two GOATS (Jon Jones and Stipe Miocic), maybe they're going to retire. So for me, the good way to go back [and see how everything plans out]. It was my mission tonight to shine, to prove I'm still here and I want to go back to the belt. So, we will see, we will see for the moment." (Transcribed by MMA Fighting)
Who would you like to see Ciryl Gane fight in his UFC return?