Charlie Radtke drops homophobic slur, insults Australian crowd in vile post-fight interview at UFC 293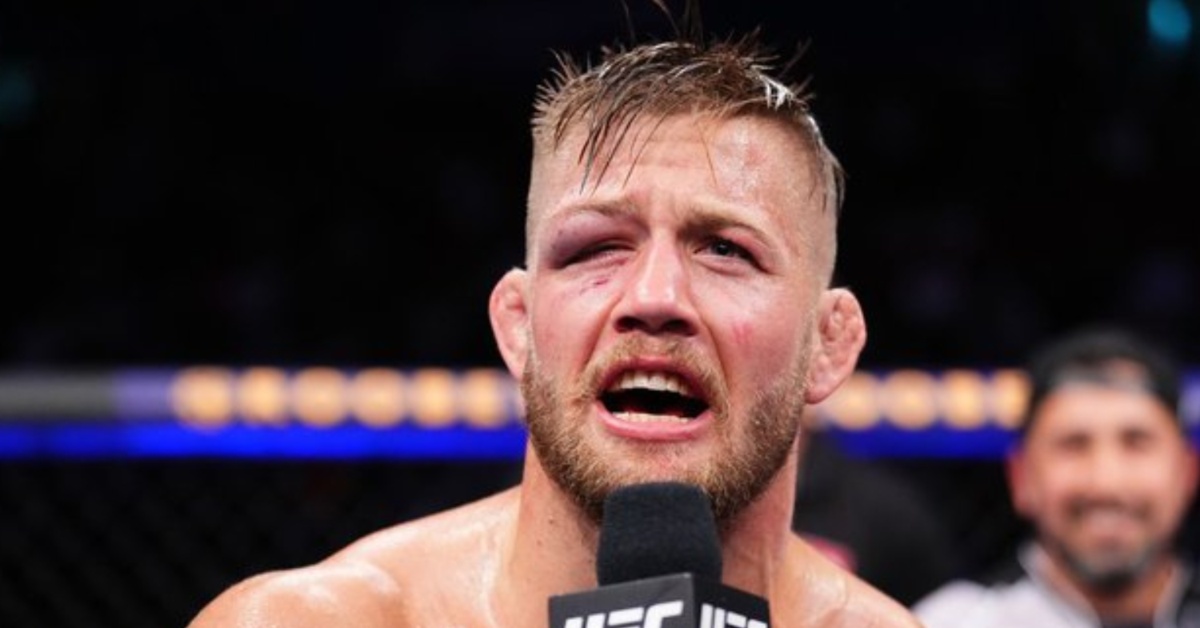 Welterweight debutant Charlie Radtke made a big first impression with his first appearance inside the Octagon on Saturday night. Unfortunately, it wasn't the impression that one would typically want to make.
Stepping into the cage for a scrap with Mike Mathetha, aka Blood Diamond during the early UFC 293 prelims, Charlie Radtke scored a solid win after dominating Diamond up against the fence for a majority of the 15 minutes. Radtke's strategy, though effective, wasn't necessarily fan-friendly and as a result, drew a fair amount of boos from the crowd.
Following the announcement of his unanimous decision victory, Daniel Cormier joined Radtke inside the Octagon for a post-fight interview that got really awkward, really fast.
Asked how it felt to get his first UFC win, Ratke said it felt great and then immediately proceeded to turn on the crowd by calling everyone in attendance a homophobic slur.
"F*ck all you f****ts up in the f*cking crowd," Radtke shouted. "Come down here and get some you p*ssy a** b*tch."
A flabbergasted Cormier immediately wrapped up the interview and left the Octagon. Charlie Radtke was then escorted to the back with plenty of security details as the Australian crowd continued to boo him.
Could Charlie Radtke Find Himself in Trouble Following His Disgusting Post-Fight Comments?
Needless to say, fans following along on X were quick to condemn Charle Radtke's ignorant and insensitive comments, suggesting he be released from the roster immediately. Unfortunately, Dana White has a history of turning the other cheek when his fighters offer up racial and homophobic slurs on a hot mic. Will this time be any different?
Maybe not when it comes to the UFC, but Charlie Radtke could find himself in trouble with the local authorities in New South Wales. As pointed out by MMA journalist Aaron Bronsteter on X, homosexual vilification is against the law. What exactly does that me? According to the anti-discrimination laws of New South Wales, "It is a public act that could incite hatred, serious contempt, or serious ridicule towards people who are homosexual."