Michael Chandler slams Conor McGregor for skipping TUF finale at UFC 292: 'Tonight was part of the job'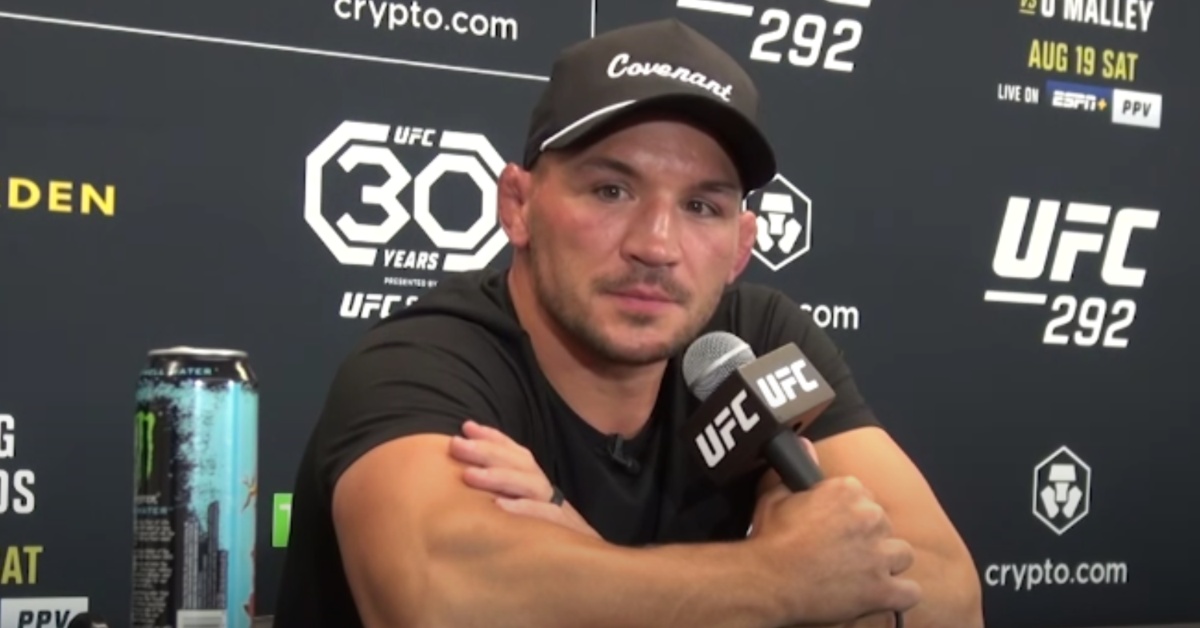 Despite UFC 292 hosting The Ultimate Fighter tournament finals, TUF coach Conor McGregor was nowhere to be found in the building.
Emanating from Boston's iconic TD Garden, the 31st season of the long-running reality series wrapped up with the bantamweight and lightweight finals. Kicking things off was previous TUF winner and representative of Team McGregor, Brad Katona, who squared off with Cody Gibson for the 135-pound contract. Katona delivered an exceptional three-round performance and scored himself another opportunity with the promotion.
Immediately following Katona's win was the lightweight tournament final featuring two Team Chandler representatives, Kurt Holobaugh and Austin Hubbard.
Holobaugh defied the odds and scored a slick second-round triangle choke to claim his own UFC contract. Joining Holobaugh in the Octagon following the bout was his TUF coach and lightweight fan favorite, 'Iron' Michael Chandler, who could be seen embracing his fighter as the two celebrated the victory.
Michael Chandler Criticizes Conor McGregor's Work Ethic
Following the event, Michael Chandler spoke with members of the media and addressed Conor McGregor's absence in Bean Town.
"You know, Conor does what Conor wants to do. I think I'm a different breed, not just separate from Conor. I think I'm a different breed from every single person on this roster, and a lot of people in this world," Chandler said. "Whenever I sign my name on a dotted line, I show up, and I do it to the best of my ability. That's why I was with Kurt, and Austin, and Cody earlier today, seeing them, giving them a hug, telling them how much I love them, telling them that I'm excited to go and watch them compete tonight, because tonight was part of the job.
"That doesn't mean that (McGregor) is doing anything wrong by not showing up," Chandler continued. "I would love for him to be here for numerous reasons, not the least of which would be to go say hi to him, see what's up, see how life is, see how training's going. But ultimately Conor does what Conor wants to do" (h/t MMA News).
It would have been a prime opportunity for Conor McGregor and Michael Chandler to go face-to-face for the first time outside of their roles on The Ultimate Fighter. Many speculated that the event could also see an official announcement regarding their long-awaited clash in the Octagon. Unfortunately, the most promising update we got from Dana White is that the bout will likely go down sometime "early next year."