Michael Chandler enters fight camp while UFC rival Conor McGregor admits to being 'On the gargle every night'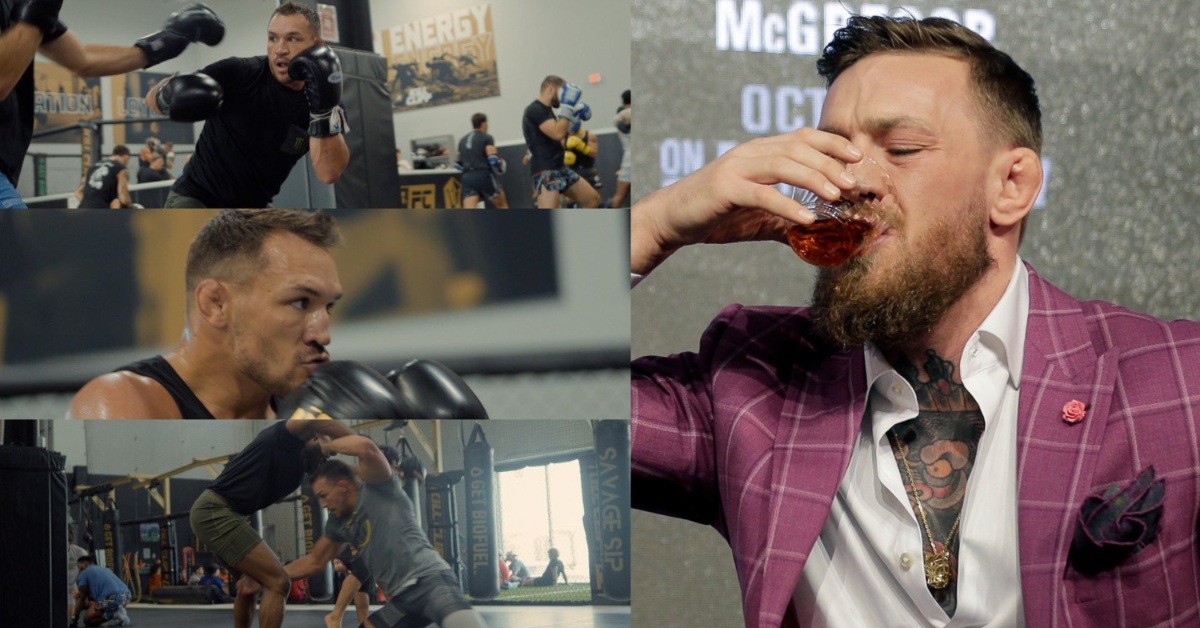 Conor McGregor is confident that his nightly consumption of Proper No. 12 and Forged Irish Stout won't prevent him from earning a win over 'Iron' Michael Chandler inside the Octagon.
McGregor and Chandler have been at odds with one another ever since they were announced as the coaches of the promotion's long-running reality series, The Ultimate Fighter. As we enter the early months of fall, TUF 31 is officially in the books and attention is firmly on whether or not Conor McGregor will put his money where his mouth is and step inside the Octagon with Michael Chandler before 2023 comes to a close.
All signs point to no, but that isn't stopping Chandler from getting ready to go. Recently, the former Bellator MMA champion took to X, sharing some pictures of his work in the gym.
"Going to be the best camp of my life … the time off has been needed," Chandler wrote.
In a since-deleted tweet, McGregor replied to Chandler with his own message. "I'm on the gargle every night and still gonna smack the sh*t out of you," the Irishman declared.
For those unfamiliar, "gargle" is Irish slang for beer or alcohol.
Michael Chandler Snaps Back at Conor McGregor in Cryptic Message
An hour later, Chandler appeared to have responded to McGregor's post in a somewhat cryptic message. "Nothing more powerful than hearing a sense of commitment & passion from what the masses consider an uncommitted person," Chandler said in what he labeled a "voicenote." "Fact of the matter is y'all read headlines & form an opinion. We are a different breed. Never underestimate the human spirit. Looking at you Mac."
The drama surrounding Conor McGregor's long-awaited return to the UFC has taken on a life of its own in recent months. After remaining adamant that he would fight at UFC 296 in December, the Irishman posted a series of voice notes accusing the Nevada State Athletic Commission of preventing the fight from moving forward and taking away his "livelihood."
Days later, McGregor threw fans through a loop once again, posting an image of a UFC Fight Pass countdown clock suggesting his December return was back on the docket.
UFC President Dana White has since debunked that claim.
Is Conor McGregor simply toying with his fans on social media, or is Dana White attempting to preserve a surprise announcement? Only time will tell.