Chan Sung Jung releases statement following UFC retirement: 'Thank you so much for loving The Korean Zombie'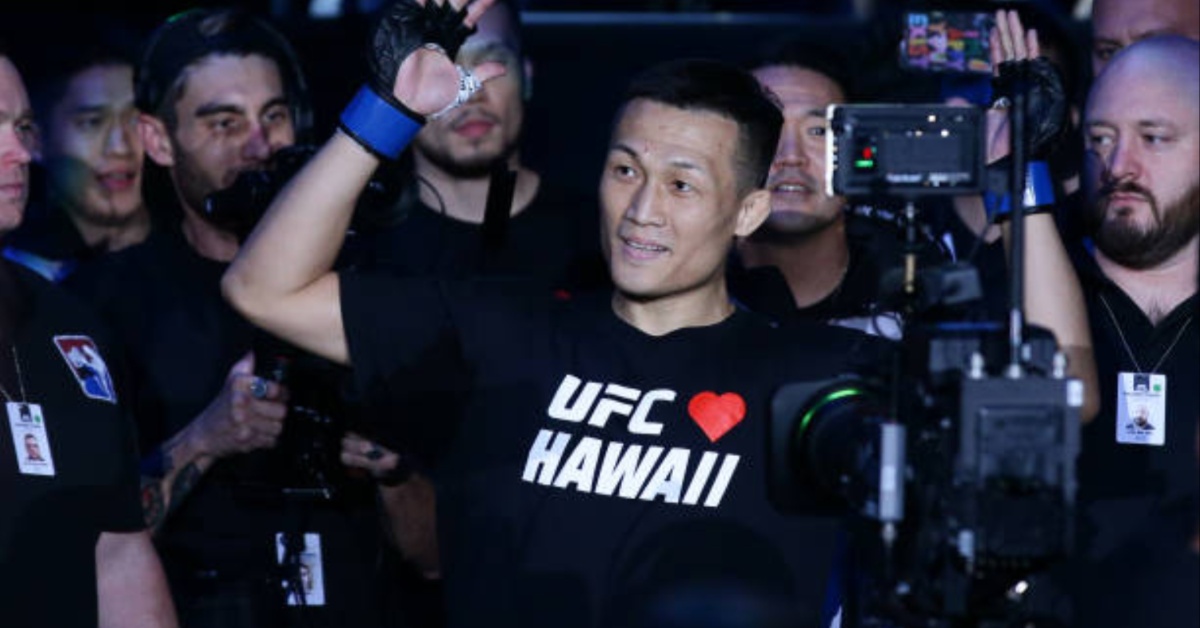 Chan Sung Jung has released a statement following his retirement last night.
It was an emotional day for MMA fans, Jung would conclude his legendary career after a captivating clash with Max Holloway. The two squared off in the main event of UFC Singapore in what was a display of both Jung and Holloway's notorious grit and fighting spirit.
Holloway always seemed a step ahead of Jung and while 'The Korean Zombie' would hurt him, 'Blessed' would eventually find the fatal blow in the third round.
Following the fight, a bruised and weathered Jung would lay his gloves in the middle of the cage before an emotional speech and send-off.
Chan Sung Jung speaks following retirement
From the hospital bed, Jung released a photo and attached a short statement reacting to his retirement – again tugging on the heartstring of fans.
"I haven't achieved everything, but I've achieved enough, and wanting more in my head is like greed, so I'm trying to stop," Jung stated via Instagram. "I feel like I've received undeserved love compared to what I've done, so I'm grateful to everyone. Now I don't think I will live a life of being judged and compared anymore, so I feel free, relieved, and scared.
"In the meantime… Thank you so much for loving Korean Zombie. I was really, really happy while fighting in the UFC. Thank you UFC, [Sean Shelby], [Dana White], for letting me live this life. And it was an honour for [Max Holloway] to be my last fight opponent. Let's greet each other with a bright smile someday. #End." (Translated by MMA Mania)
Jung leaves the sport of MMA a legend, respected by both his contemporaries and those who had the pleasure to watch him compete. A fighter's fighter, Jung was all heart and never backed down from anyone. Frome WEC to challenging Alexander Volkaonvski for his featherweight title, the 36-year-old always came to put on a show.
Jung holds notable wins over the likes of Dustin Poirier, Leonard Garcia and Frankie Edgar.
How will you remember Chan Sung Jung?